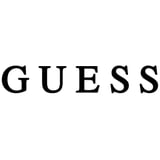 If anyone knows a thing or two about fitting in a workout anywhere, it's social media star Amanda Cerny. We've partnered with
GUESS
to share her go-to exercises and tips for working out in style.
Amanda Cerny makes people laugh for a living. With over 30 million followers on social media, the 26-year-old Florida native has amassed a larger audience than most people in the comedy industry could ever dream of sharing their most clever jokes with.
Her journey began by way of quick-cut, home-grown videos on Vine, where she re-created humorously relatable life scenarios in six seconds or less. And when the beloved app announced its termination in late 2016 (RIP, we still love and miss you!), Amanda had already cracked the code to online stardom and developed a fanbase that was willing to follow her wherever she went.
While Amanda still creates the same type of videos that made her famous (these days, you'll find them on YouTube instead), a newer part of the job description includes documenting her life on Instagram Stories and collaborating with brands you know and love. On that front, she's already had quite the impressive start to 2018: GUESS Activewear recently announced her as the face of its Spring/Summer '18 campaign. But how does a comedy-based internet sensation cross paths with an activewear line, you may wonder? It turns out she's got quite the background in all things fitness, too. Keep reading to learn more about Amanda's passion for fitness, including firsthand tips for suiting up for the gym and staying in shape on the go. You just may find the inspo you've been searching for.
A LIFELONG LOVE FOR FITNESS
Amanda's fitness story starts with family. Growing up, her mom often took her and her sisters out on runs together or toted them around on the back of her bike as she trained for cycling marathons. At 13, she got involved in taekwondo — she's a black belt, in case you were wondering — and later moved on to run track and cross country in high school. Being active became a lifestyle. "It just always made me feel super healthy, and I think one of the most important things is to take care of your body," she told POPSUGAR.
Nowadays, her fitness routine has changed to accommodate her busy schedule in Los Angeles, but the foundation is all still there. "I do a lot of HIIT (aka high-intensity interval) training," said Amanda. "This is mainly because it's the fastest way for me to get my workouts done and the most effective way as well." Some of her favorite cardio and strength-based exercises include intervals of jump ropes, planks, and treadmill sprints — but what's really most important is variety. "I always switch it up every single day so I don't get bored and work out different muscle groups."
For those days when she truly wants a change of pace, LA couldn't be a more perfect place to live. The Southern California city is notorious for its endless hills and hiking paths. "In Florida, we don't have mountains — it's all very flat. So instead of just running in the insane heat on flat grounds in LA, I prefer to go on long, high-incline hikes and really feel the burn in my glutes."
But what about when she's traveling or totally strapped for time? Amanda swears by effective, streamlined workouts, just like the seven-minute booty workout below. Whether or not you're on the go as much as she is or even just have a hectic daily schedule, Amanda said, "It's easy to fit in because it's only seven minutes at the end of the day. I think anyone can throw that into their schedule."
With all of the exercises in her fitness arsenal, Amanda has a favorite way to suit up for each one. That's where her partnership with GUESS Activewear comes in. For any activity, she swears by a good pair of leggings. "Leggings are key for me in the gym," Amanda said. "You can just do a bunch of different workouts in them; they're great for lunges and squats [and] I'm able to do them and still be fully covered yet sexy at the same time." When paired with a matching, supportive sports bra, she can do all of her favorite exercises without feeling slowed down. Even on the days when she's feeling a bit lazy or out of shape, she keeps a windbreaker on hand to still feel stylish and confident.
Overall, Amanda's approach is look good, feel good. "When I feel like I look good in the gym, I feel like I work out even harder. Maybe it's just me, but it boosts my confidence even more," she said.
"When I feel like I look good in the gym, I feel like I work out even harder. Maybe it's just me, but it boosts my confidence even more."
And really, looking and feeling good is about so much more than just clothing. "I think it is so important not to compare yourself to other people, as everybody is different," Amanda said. "I have to see the positive sides of my own self and be proud of my own body and love my own body." Though it's not always easy, she wants her fans to feel the same, too. Her words of wisdom? "I think it's more of a mental thing than anything, because at the end of the day, everyone can have negative comments about what they don't like about themselves. That's the easy part. The hard part is being able to look in the mirror every morning and say what you love about yourself . . . Overall confidence is beauty."