Before-and-After Weight-Loss Sophie Jude
Exactly How Sophie Lost (and Kept Off!) 57 Pounds While Still Eating Pancakes and Pasta
Weight loss can be overwhelmingly daunting, but when you have the right motivation — and the right tools — things start to fall into place and pounds start to fall off. Take Sophie Jude, for instance. After a lifetime of struggling with unwanted weight, she finally found the right motivation (her newborn daughter) and the right tool, a program called Slimming World that introduced her to a healthy education and a supportive community that changed her life for the better. Read on for her full story.
Sophie: Before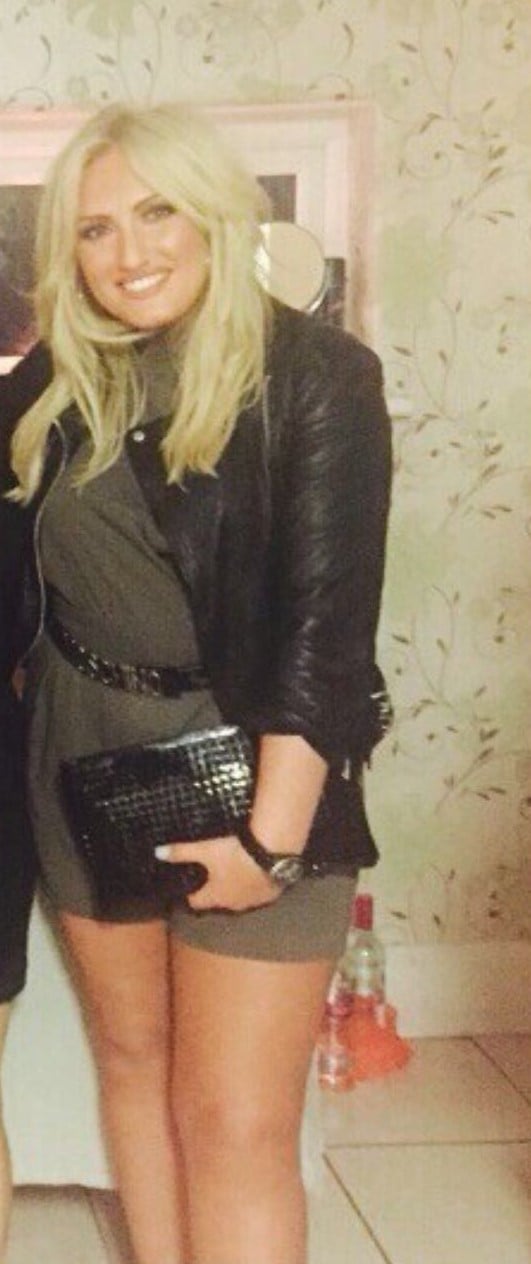 POPSUGAR: What made you decide to start your weight-loss journey?
Sophie Jude: I've always suffered with my weight. When I was 14, I was awarded a scholarship to attend a performing arts school; that's when I realized I was a lot bigger than most girls my age. This led to me getting caught in a vicious cycle of comfort eating when I felt down, putting on weight as a result, then feeling even more down. I'd never eat healthy, filling meals, and instead would choose the easiest option, often indulging on chocolate and a bag of chips. During my pregnancy, I gained even more weight. I decided that once I became settled with my little girl, I would join [a weight-loss community]. I was on a mission to become fit and healthy, not only for me, but for my daughter, too.
PS: What drew you to Slimming World specifically?
SJ: I decided to join Slimming World shortly after giving birth to my daughter Vogue in September 2016. I had tried so many fad diets in the past, and they never worked for me because I just loved food too much! I've tried everything from counting calories to shake replacements, but they were never right for me.
"It isn't a diet . . . it's a lifestyle change."
When I learned about Slimming World and the Food Optimizing plan, I knew I would never go hungry, as I could fill up on so many foods freely. We call these Free Foods — from pasta and rice to chicken and eggs. It isn't a diet; it's about learning what foods are healthy, nutritious, and filling for your body. I felt like it was a lifestyle change rather than a diet.
PS: What's your favorite way to work out?
SJ: I love taking my daughter out for a walk in the stroller, especially in the Summer, and she loves it too! Since the nights have gotten darker and it's a little colder outside, I've gained the confidence to join my local gym. For the first time ever, I am loving it!
PS: What's your weekly exercise schedule?
SJ: Running around after my daughter certainly keeps me busy, and I've a newfound love of the gym. I never had the confidence to step foot in one before, but since losing weight, I feel a lot more positive and have more self-belief. I'm so motivated now and enjoy working out. I try to go to the gym at least three to four times a week and it's a great feeling.
Sophie: After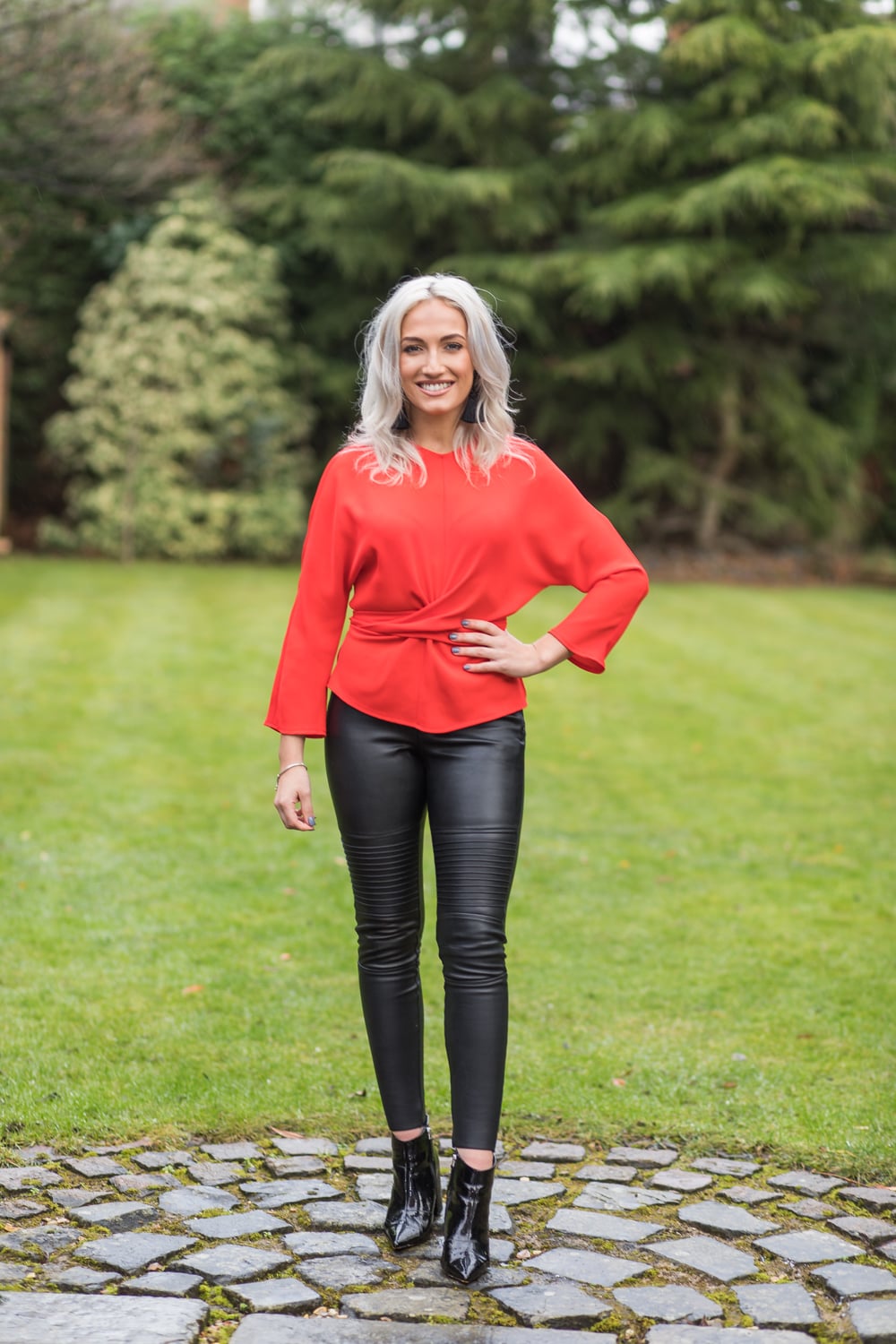 PS: How do you keep workouts exciting?
SJ: I always try and mix up my exercises at the gym and I tend to train different muscle groups at a time. I also try and keep it exciting by doing a few home workouts. I experiment with doing a lot of floor work so when I do go to the gym I can make use of the equipment and push myself.
PS: How much weight have you lost?
SJ: Fifty-seven pounds.
PS: What was the first big difference, other than the number on the scale, that really made you feel proud and excited?
SJ: When my clothes started to feel looser and I dropped a dress size, it felt incredible. Also, after a few weeks, people started to notice how well I was doing and were giving me compliments, which gave me even more motivation to carry on!
PS: How do you track your weight loss?
SJ: I weigh in when I attend my Slimming World group session every Thursday. My group is so supportive and inspiring; I love it! My consultant is fabulous too! We share our progress and tips.
PS: What's a typical day of meals and snacks?
SJ: I love breakfast, so I always tend to have a big one, usually either a bowl of fruit and yogurt or homemade pancakes and waffles. For lunch, I'll have a baked potato with a big side salad or — one of my favorites — salmon with some vegetables. In the evening, I like to take my time to make something really delicious and filling that my family will eat too. I make a lot of curries from scratch, burgers with homemade fries, pizzas, or big pasta bakes.
PS: Do you count calories? What's the range of calories you eat per day?
SJ: I've not counted calories since I started Slimming World because I haven't had to. I simply follow the plan, fill up on Free Foods, and I can still enjoy treats, like chocolate, in moderation too — I have such a sweet tooth, so it's worked like magic for me.
Each day I have a food planner in which I write everything that I'll be eating. However, we can eat unlimited amounts of so many foods that tracking isn't necessary for the most part. I can make a pasta bake for my family and it'll be completely free. It's the same with curry or even something like pad Thai.
Sophie: Before and After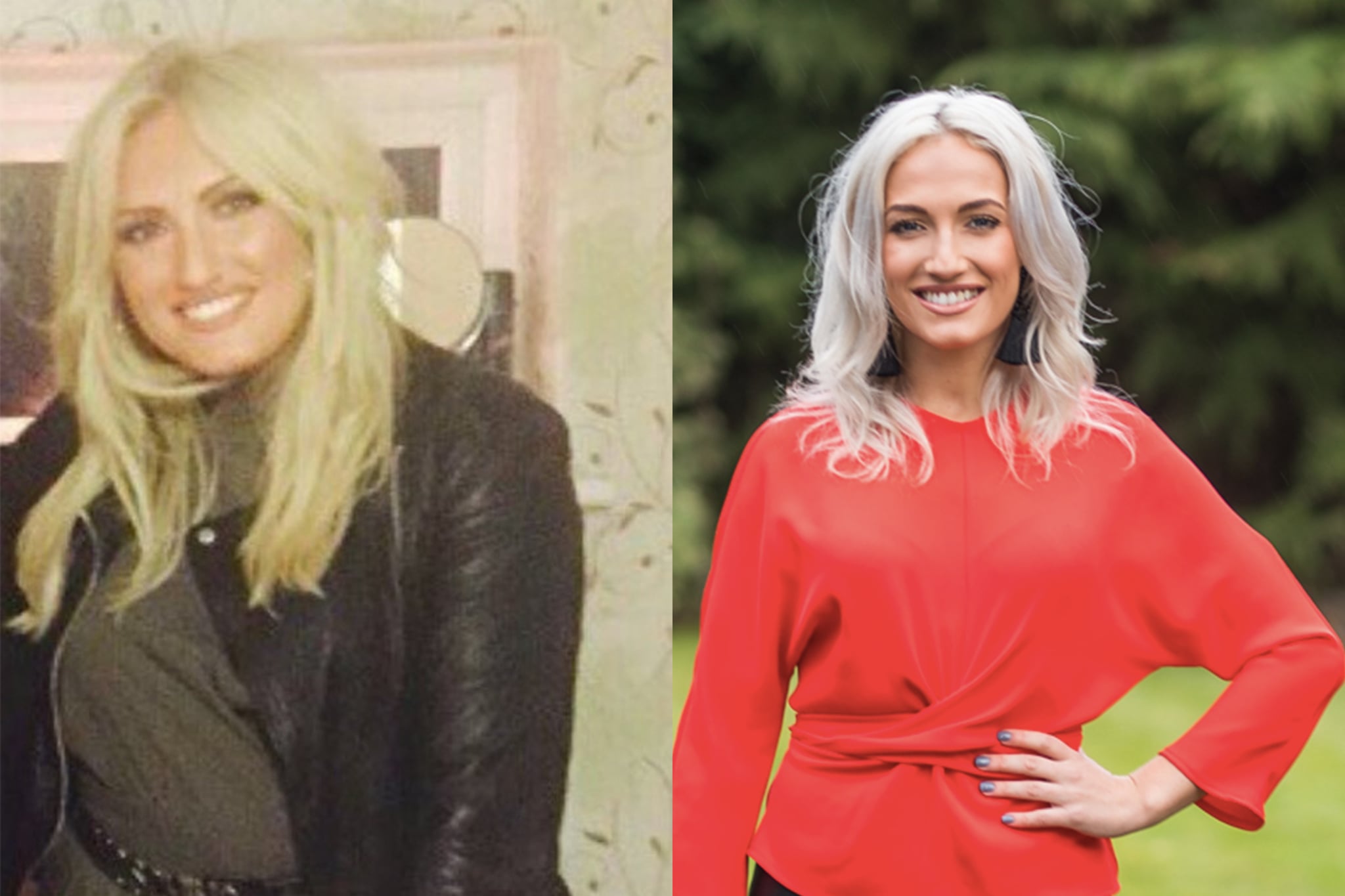 PS: What are the healthy staples that are always in your fridge?
SJ: I always keep fresh fruits and vegetables in the fridge, and I always have fish or meat in there too. I also keep my pasta jar full of dried pasta, as it's a great go-to for a quick and easy meal if I'm busy or haven't done the grocery store for fresh food.
PS: How do you strategize for meals out?
SJ: It's all about forward planning. I research where I'm going and look at the menu online so I can plan what I'll order in advance.
"Have a positive mindset and don't compare yourself to anyone else."
PS: What role did Slimming World play in your journey? Would you recommend it?
SJ: I wouldn't be where I am today without Slimming World. My life has completely changed for the better. When I first stepped through those doors just over a year ago, I was very self-conscious and down about the way I looked. Now, over a year later and thanks to Slimming World, I am healthier and happier, and will never go back to how I used to eat.
My group helped so much, too . . . especially hearing other people's success stories and seeing how their lives have improved. Being able to chat about the plan and share recipe ideas and tips is brilliant, too.
PS: What advice do you have for anyone starting out on a weight-loss journey?
SJ: Have a positive mindset and don't compare yourself to anyone else. It's a lifestyle change, not a diet! If you have any bad days or ever feel disappointed in your weekly weigh-in, I think it's so important to not feel down and discouraged. Brush it off, draw the line, and keep going! It's so worth it in the end. You deserve to look and feel good about yourself.
Image Source: Sophie Jude via Slimming World