Best workouts in 2019
3 Workouts You Should Be Doing in 2019 — and Exactly What to Wear for Each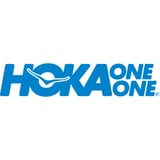 No matter what your fitness goals are this year, the Tivra shoe by
HOKA ONE ONE
can help you reach them. Teaming up with the athletic shoe company, we're breaking down what to wear to 2019's top workouts.
Boutique studio classes have completely taken over the fitness scene in recent years, and for good reason. From being part of a community to receiving expert, motivational instruction, workout classes offer major benefits across the board. With so many choices out there, though, selecting the best fit for you can be more than a little daunting.
Below are three classes we can't get enough of in 2019. A perfect mix of heart-pumping cardio, effective strength training, and boredom-busting intervals, these buzzy workouts will leave you feeling stronger and more confident than ever. To help you get there, you need the right tools. After all, walking into a new workout class can be intimidating — especially if you're unprepared.
A great foundation for a kickass workout begins from the ground up, which is why HOKA ONE ONE's Tivra sneaker is a no-brainer when it comes to pushing past your limits. See how we're wearing them for each workout below in order to ensure a comfortable, feel-good workout from start to finish. Are you ready to shatter your impossible?
Getting your heart rate up on a regular basis does wonders for cardiovascular health — aka protecting you from heart disease. In addition, cardio helps you burn calories and reduce stress. However, the aerobic exercise often gets a bad rep for being boring. The fix? Nix the treadmill and say hello to boxing.
Boxing classes — think Rumble or Shadowbox — are phenomenal workouts that are adored by celebs and fitness newbies alike. The draw is that they sculpt every muscle, burn calories fast, improve coordination, and enhance cardiovascular health all in an efficient and, dare we say, fun way.
To make the most out of your boxing workout, dress the part in shorts, a high-neckline sports bra, and a pair of HOKA Tivra sneakers. You're going to be sweating a whole lot in this class, which means light, moisture-wicking materials are ideal. In addition, you need a shoe that will work as hard as you do. The Tivra is a gym-first sneaker that's designed for agile, diverse workouts. Particularly, its notable sidewall wraps, extended heel for more stability, and flatter outsole for better balance, make this shoe a true boxing champ.
Functional training could be considered the new kid on the block in the world of traditional fitness classes like Spin and Zumba. But trust us, this won't be the last time you hear about this highly beneficial workout.
"Functional training" has its origins in sports physiotherapy and rehabilitation, and it's developing a cult following thanks to studios like F45; but don't be fooled, this workout is no fad. Essentially, it's a practical full-body workout that prepares your body for various forms of daily activity, and thus, maintains body strength and endurance that can be applied across all areas. Aside from being low-impact, it helps with joint pain, improves balance and posture, increases flexibility, and improves muscle memory.
To best prepare for this type of class, wear full-length leggings, as you'll be on the ground a lot and working with tons of weights and equipment. A tight tank is also ideal in order to help you achieve proper form, and Tivra sneakers will allow you to quickly move from one station to the next with agility and ease.
Bootcamp classes like Barry's and The Training Lab are tried-and-true favorites that aren't going anywhere. The results are clear and impressive, and while these workouts are intense, they're worth it.
Utilizing HIIT (high-intensity interval training), boot camps combine a team atmosphere with a no-shortcuts attitude, ensuring a full-body workout that includes both cardio and strength training. Usually fast-paced, these classes help to reduce excess body weight, improve endurance, increase lean muscle mass, and improve overall coordination and balance.
Jump head first into this workout in a pair of capri leggings, a comfortable tank that allows you to move, and Tivra sneakers. You'll want pants that cover your knees because you'll be doing lots of burpees and pushups, but you'll get hot quickly, so capris are best. The name Tivra is actually Sanskrit for "intense," meaning these shoes thrive in a bootcamp environment. We especially love the unique, lightweight design that improves balance and helps support the foot for 360-degree movement.