Bone Broth Recipe
The Old-Fashioned Remedy One Dietitian Calls Her "Drug of Choice"
Simmering bones for 15 hours and sipping on what remains sounds like an outdated ritual, but I can't go anywhere these days without someone asking me about bone broth! Long revered among holistic and Paleo eaters, bone broth has officially gone mainstream. More and more people are heating up their slow cookers to see what all the hype is about, but is this labor-intensive sip really worth all the effort?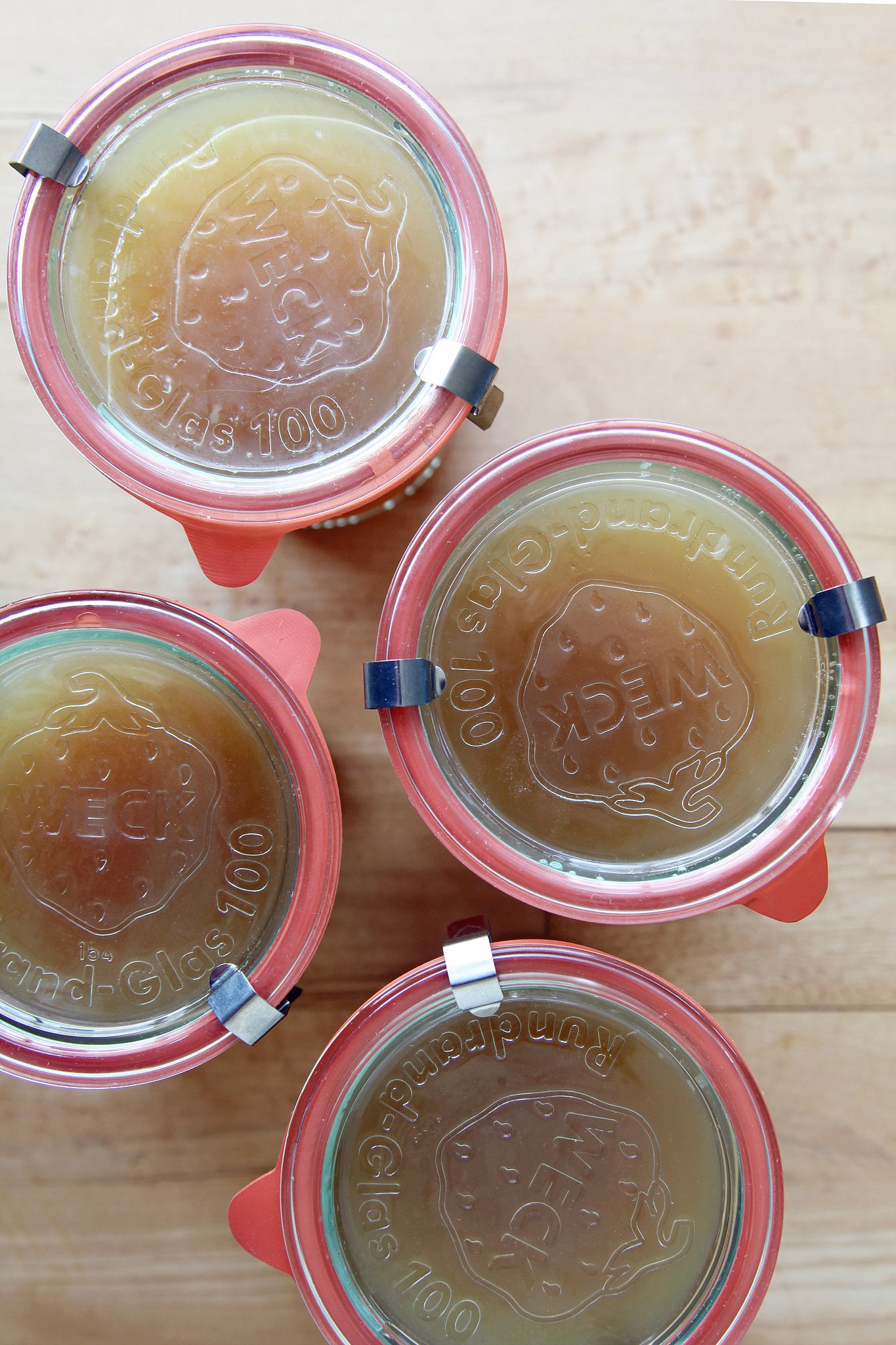 Clinical and holistic dietitian Esther Blum explains that bone broth is rich in glutamine and glycine, two amino acids that "help repair cells and heal gut inflammation." Recently, Esther's been starting each day with a cup of bone broth and calls it her new "drug of choice." She says it has played a major role in keeping her family healthy and flu-free this year.
According to LA-based nutritionist Shira Lenchewski, the amino acids and other healing compounds released in the simmering process also promote joint health, making bone broth a smart sip for avid runners. And if you're wanting to look your best this Winter, Esther and Shira agree that bone broth can help you out in the beauty department. Bone broth is very rich in collagen, which can "support and strengthen the structural matrix of hair, skin, and nails," explains Esther.
With all this said, this fact remains: there are no studies backing up bone broth's benefits. Dietitian Julie Upton, MS, RD, says that bone broth seems to be "a lot of hype but no substance," since there is no conclusive evidence. However, with so many people swearing by the bone broth remedy, there's no harm in trying it out. Get out that slow cooker, follow Esther's recipe, and simmer your own batch at home.
Notes
They're not on the shelves, but simply ask your local butcher for neck and knuckle bones — they'll be more than happy to oblige.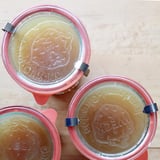 Ingredients
2 pounds neck and knuckle bones (from pastured cows)
1/4 cup apple cider vinegar
3 carrots, halved
3 stalks of celery, halved
1 onion, halved
12 cups water
Directions
Combine all the ingredients together in your slow cooker.
Set to low, and cook for 15 hours.
Let the broth cool, and strain it. Then pour your strained broth into mason jars, skim the fat off the top, and either refrigerate or freeze.
When you're ready to enjoy on your bone broth, skim any remaining fat off the top, and reheat before sipping.
Information
Category

Soups/Stews

Cuisine

North American

Yield

Makes 12 cups

Total Time

14 hours, 59 minutes, 59 seconds
Image Source: POPSUGAR Photography / Nicole Perry