Healthy Low-Carb Coleslaw Recipe
Coleslaw Is a Barbecue Staple, and This Protein-Rich Version Cuts Back on Added Sugars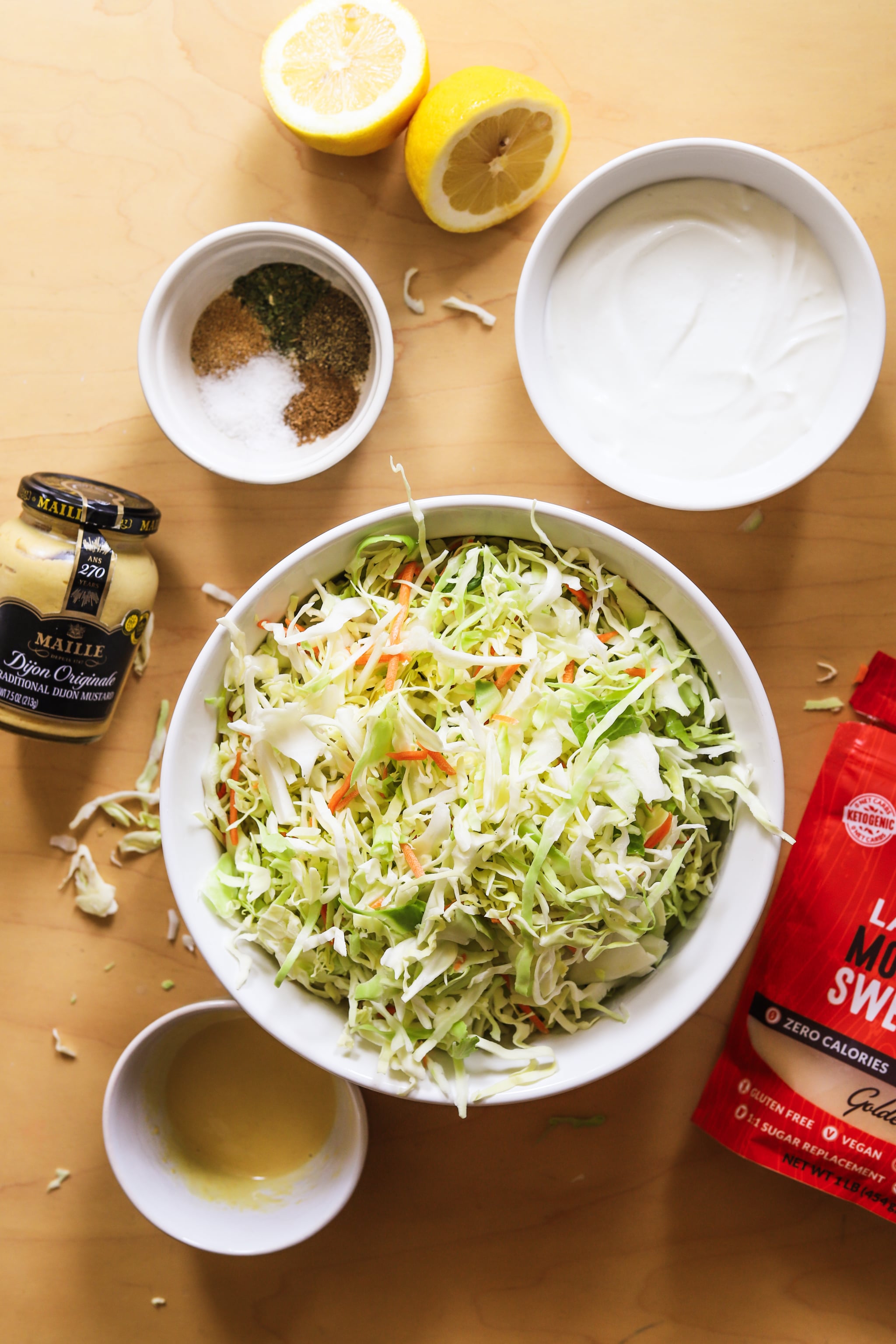 When you're choosing sides for your next barbecue, coleslaw is bound to make the list — it's the perfect combination of creamy, crunchy, tangy, and refreshing. Quite frankly, it can be a little addicting. One word that wouldn't be used to describe it, though? Healthy. After all, to achieve that balance of sweet, acidic, and rich, you need sugar and mayonnaise . . . until now, anyway.
This recipe replaces added sugars with a low-calorie sweetener that would fit any low-carb diet. To deliver that creamy texture and slightly tart flavor without the slaw becoming too heavy, simply substitute Greek yogurt for mayo. (It's protein-rich, too!) All in all, you'll need just a few ingredients and five minutes to make a truly delicious side.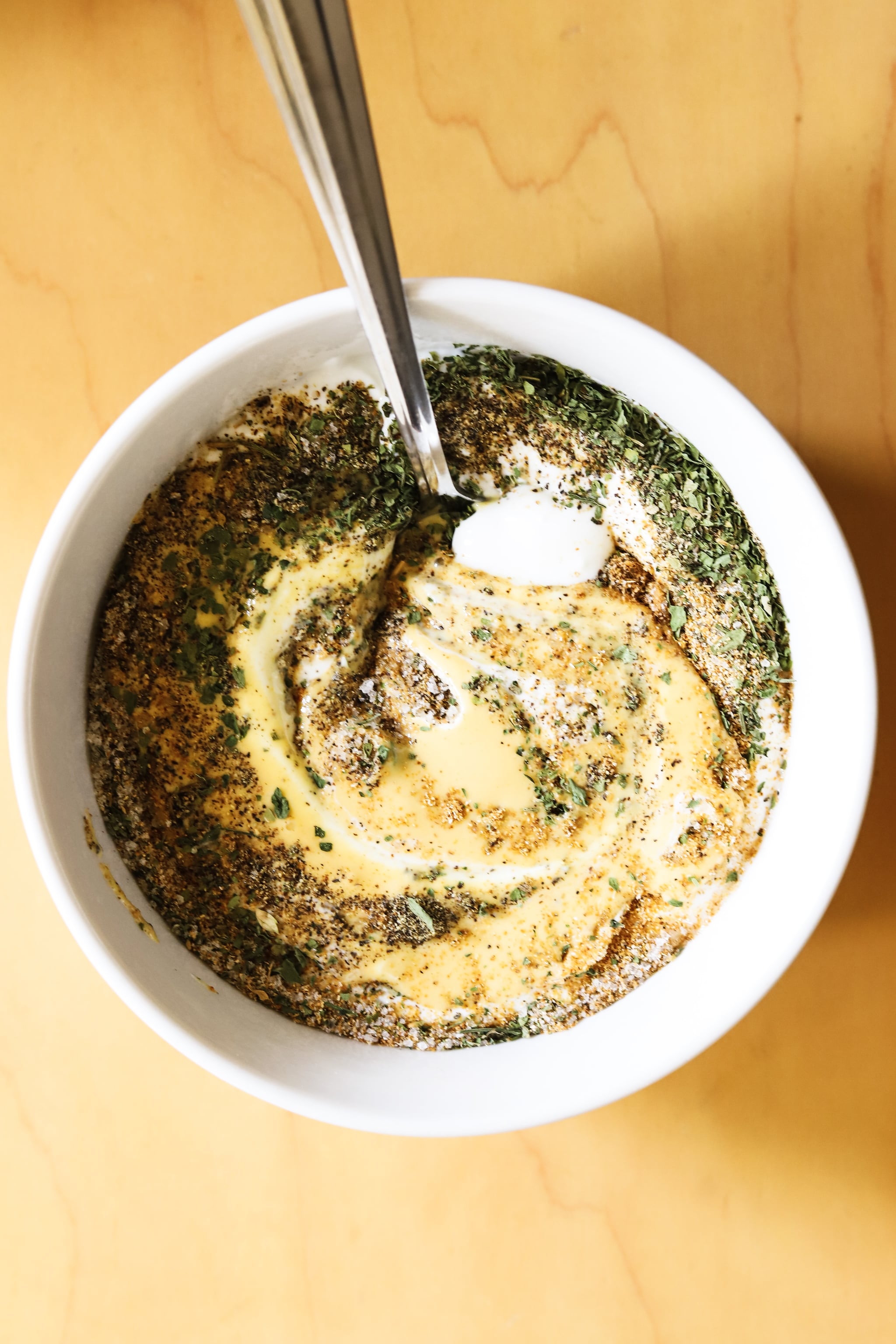 To cut the creaminess, you'll add acid in the form of lemon juice, vinegar, and mustard. I chose Dijon mustard because its spice perfectly complements the sweet notes of the other ingredients. For the low-calorie sweetener, I went with monk fruit extract — which has the least noticeable after taste, in my opinion — but just about any would work. If you like your coleslaw on the sweeter side, add more than the recipe calls for and taste as you go.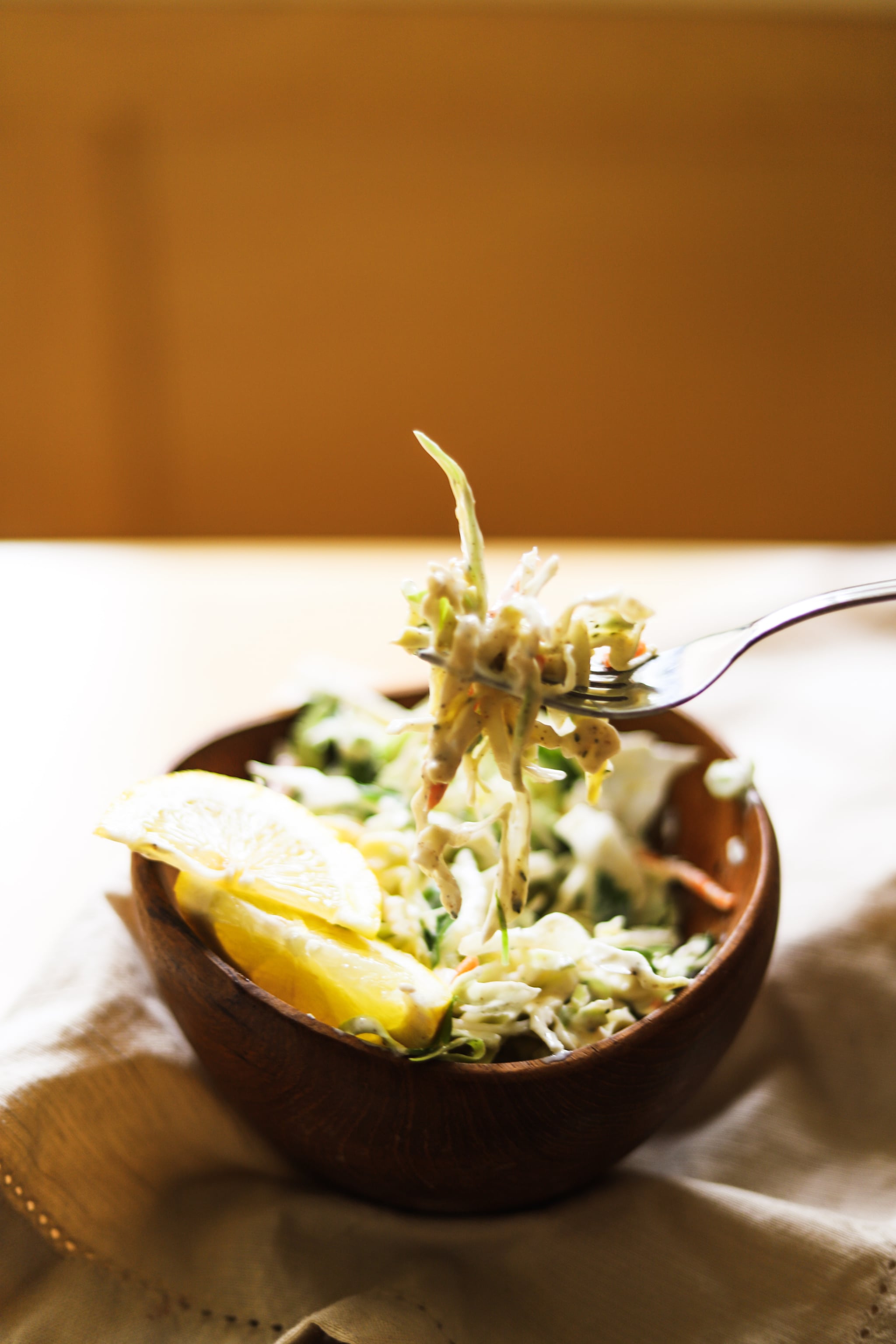 The best part about this coleslaw? It's sure to please a crowd, regardless of their own dietary preferences. Gather your supplies, and let's get started!
Healthy Low-Carb Coleslaw
Original Recipe
Notes
You can purchase coleslaw mix or make your own using a blend of shredded cabbage and carrots.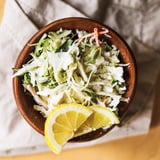 Ingredients
1 cup nonfat Greek yogurt
2 tablespoons vinegar
1 tablespoon lemon juice
1 tablespoon Dijon mustard
1 teaspoon low-carb sweetener
1/2 teaspoon salt
1/2 teaspoon black pepper
1/2 teaspoon dried parsley
1/4 teaspoon onion powder
1/4 teaspoon garlic powder
8 to 10 cups coleslaw mix
Directions
In a bowl, add Greek yogurt, vinegar, lemon juice, Dijon mustard, sweetener, and spices. Stir to combine so they form a dressing.
In a large bowl, add the coleslaw mix. Pour the dressing over the coleslaw and toss to evenly coat.
Serve right away, or even better, store in the fridge so the cabbage and carrots have time to soak up the juices.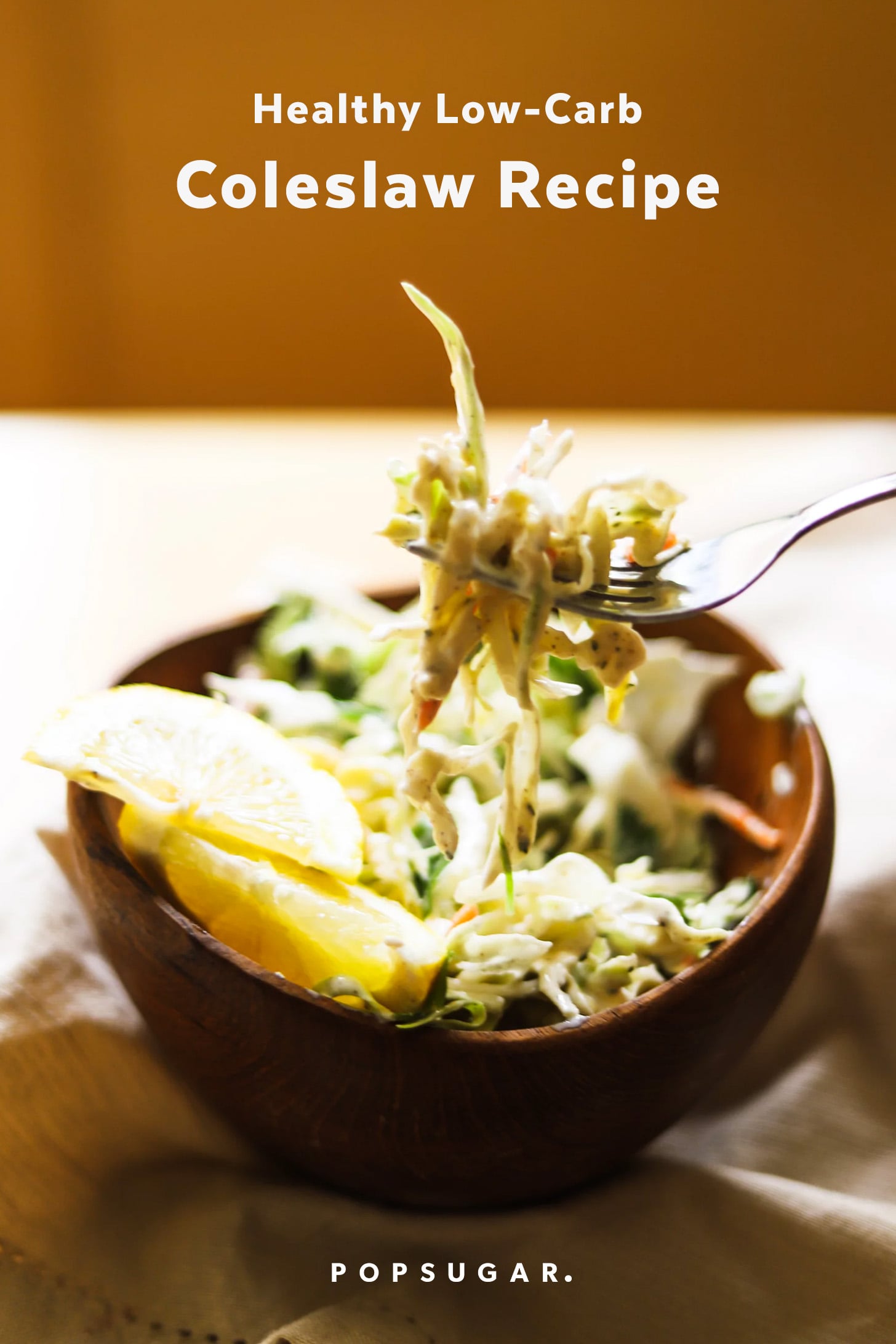 Information
Category

Side Dishes

Yield

6

Total Time

4 minutes, 59 seconds