Hilary Duff's Diet and Exercise
Hilary Duff's Secrets to Flat Abs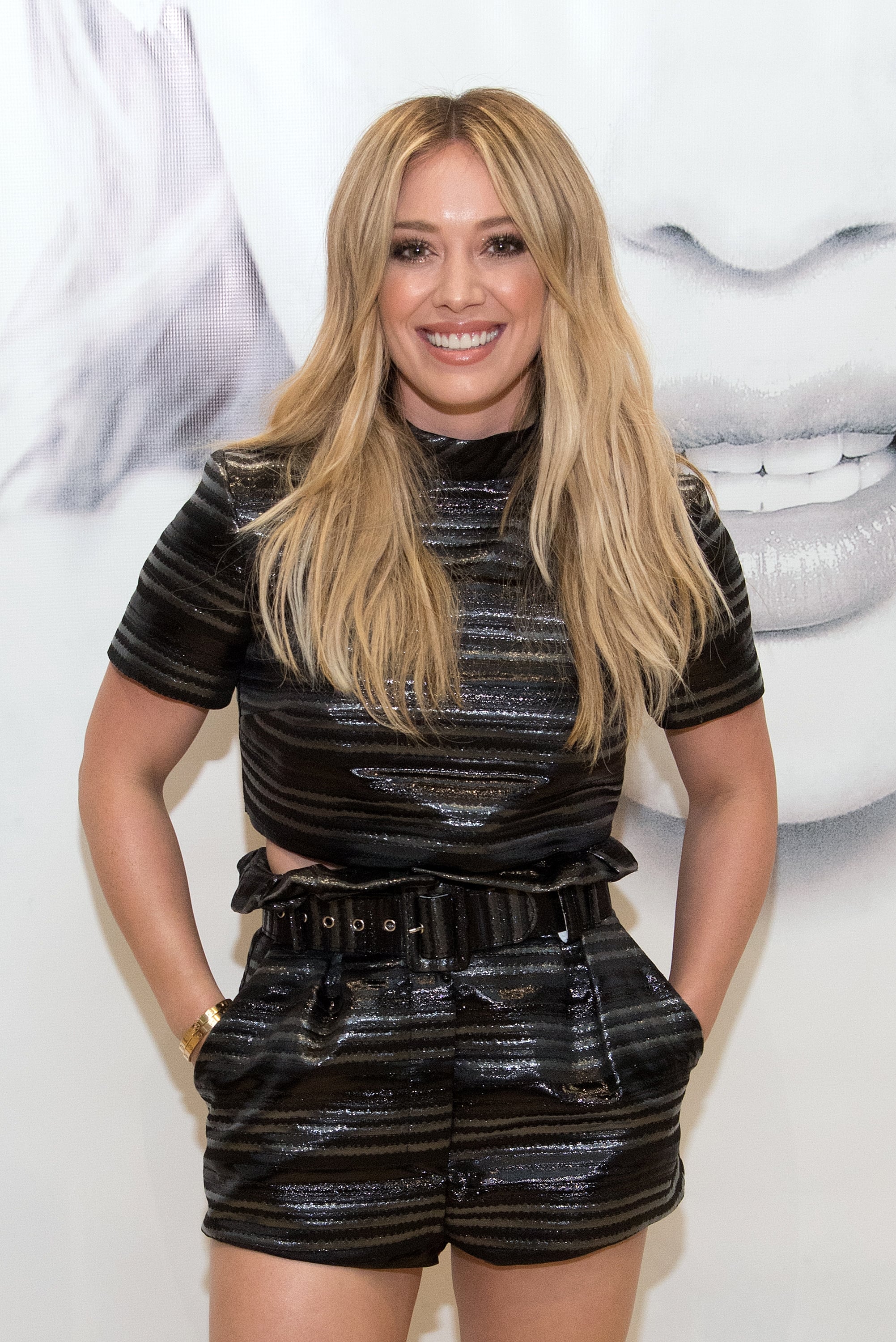 Source: Getty / Mike Pont
Take a look at Hilary Duff looking strong and svelte on the beach in Hawaii — we're excited to see her rocking that two-piece with grace and confidence! After giving birth three years ago to a beautiful baby boy, Hilary hit the workout scene hard and got back in shape the old-fashioned way with hard work, consistency, and determination.
She's all about balance: Moderation and occasional indulgences are the keys to long-term weight-loss success, and Hilary is living proof that this technique works. "I feel most healthy when I enjoy small bites of the things I love," she told Health. "I used to feel bad about eating French fries — I'd think that I had blown my diet. But you have to think, That's OK, I'll eat healthier tomorrow."
She mixes up workouts: While Hilary has always loved doing Pilates, it was after giving birth to baby Luca that she started working with LA trainer and boxing instructor Gabe Johns to mix up her routine and shed the baby weight. Gabe told New Beauty, "The key to really losing weight — especially stubborn baby weight — is that the workout must be constantly evolving." A typical workout for Hilary and Gabe? The two skip rope and run boxing combinations in three-minute intervals with one minute of rest and finish her workouts with a series of sprints up a steep hill. Sounds intense!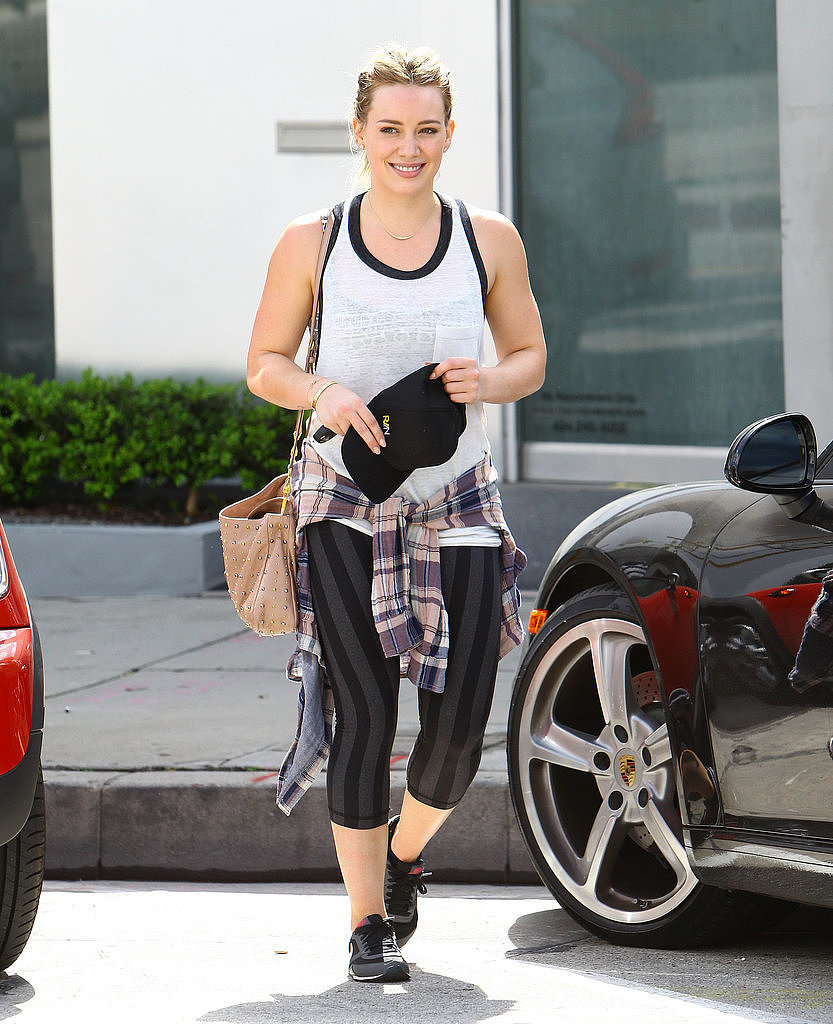 Source: FameFlynet
She's honest about her postbaby body: Hilary was outspoken about the universal pressures new mothers feel to take off weight. "I think if you ask any pregnant mom, they're like 'I want my body back,' but it takes time," she told Us Weekly. "It takes nine months for your body to get that way and it's putting on that weight on purpose." Hilary's attitude is inspiring to all the new or expecting moms out there.
She chooses to look on the bright side: In her teenage years, the former child star dealt with plenty of media scrutiny about her body, but she's found a greater sense of confidence through exercise. "I really do feel like working out has helped because you're working hard for something. You feel stronger and a little more powerful," she says. "Nobody is ever perfect, but it helps to look for things to feel good about, rather than things to feel bad about."