Kate Upton Diet and Exercise Routine
How People Magazine's Sexiest Woman of the Year Tones Up Before a Shoot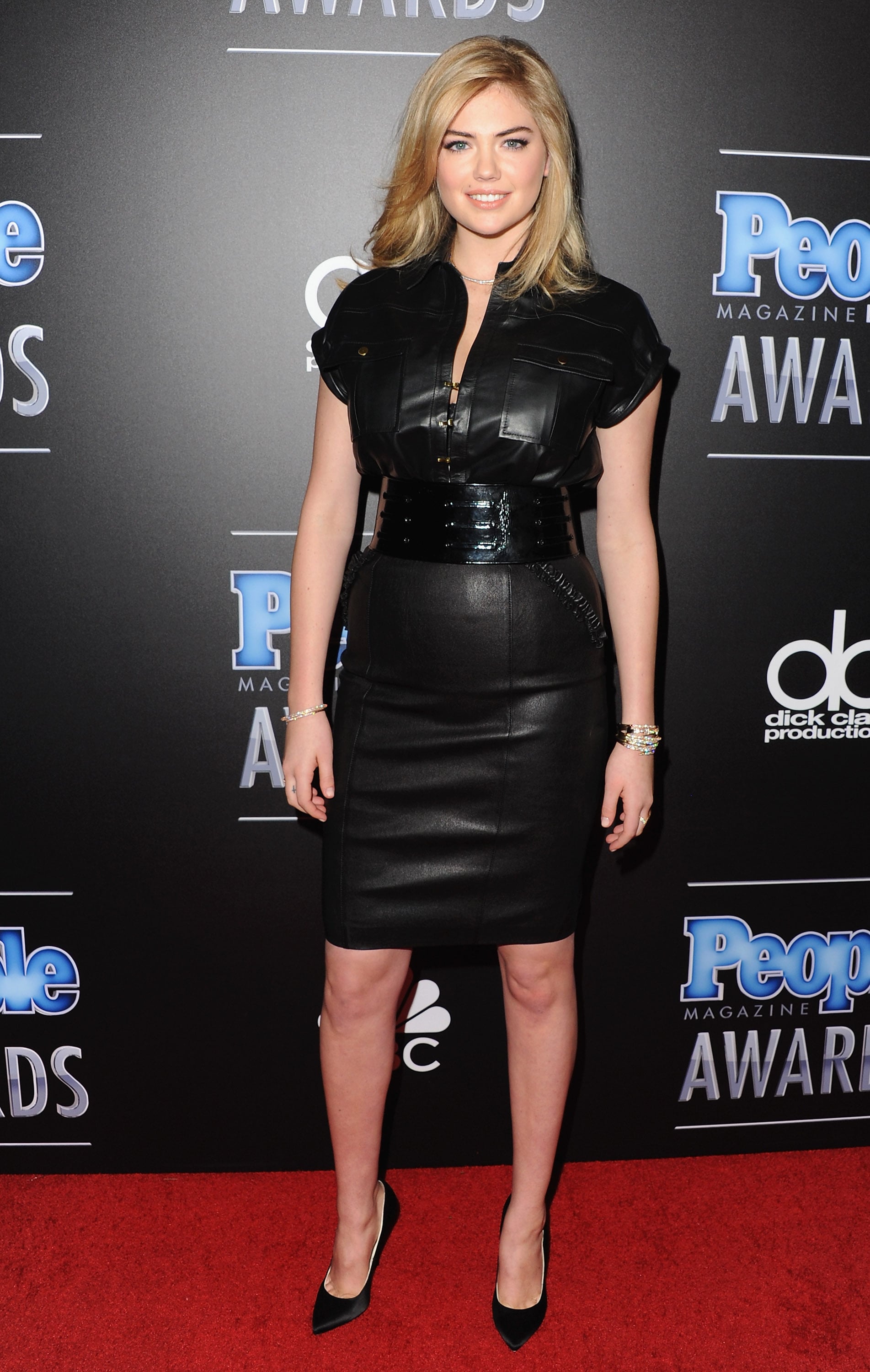 At the first-ever People Magazine Awards last night, Kate Upton was named sexiest woman of the year! We chatted with celebrity fitness guru David Kirsch, who prepped Kate for her Sports Illustrated swimsuit edition cover shoot. Learn how David whipped Kate into shape and helped her adopt a healthier lifestyle.
She sweat outside: "We started out in East Hampton and did very basic track and field work. We did wind sprints at the high school on the track, when the sun went down, we did bleacher drills up and down. And she wasn't very happy about that. That's where we started . . . When we were out at the beach or playground, we did hanging knee raises and the monkey bars. Whatever was around us, we did it."
She changed her diet: "I didn't know how she had been eating before, but I knew how I wanted her to eat going forward. She would come over, and we'd eat together. So she saw how I ate and how I fed my daughter, and she saw that it would be tasty and fun. It wasn't going to be an oppressive, tasteless experience . . . we dialed her into the fact that she could eat, get fit, and lose weight. Starving yourself is the furthest thing from my philosophy."
She made it fun: "Does she like running, sprinting? No, I'd probably say that's her least favorite thing to do. But she loves boxing and kickboxing, because she loves kicking my butt."
She cleansed before the shoot: "Seven days before the shoot she did my lemonade cleanse, which was a great way to debloat, and she is and was a huge fan of Thermo Bubbles — even when she was traveling she took it with her. Obviously there was no alcohol, there were no processed carbs, there were no diet drinks."
She stayed dedicated: "I've done this for a very long time, but for a woman of 20 years old, it was incredibly remarkable to me the dedication and drive and single-minded focus: This is what I have to do, whatever I have to do to get it done. We accomplished great things. We did two-a-days, we trained in the morning and in the evening."