Is Masturbation Good For You?
Is Masturbation Good For You? Experts Say "Yes, Yes, YES"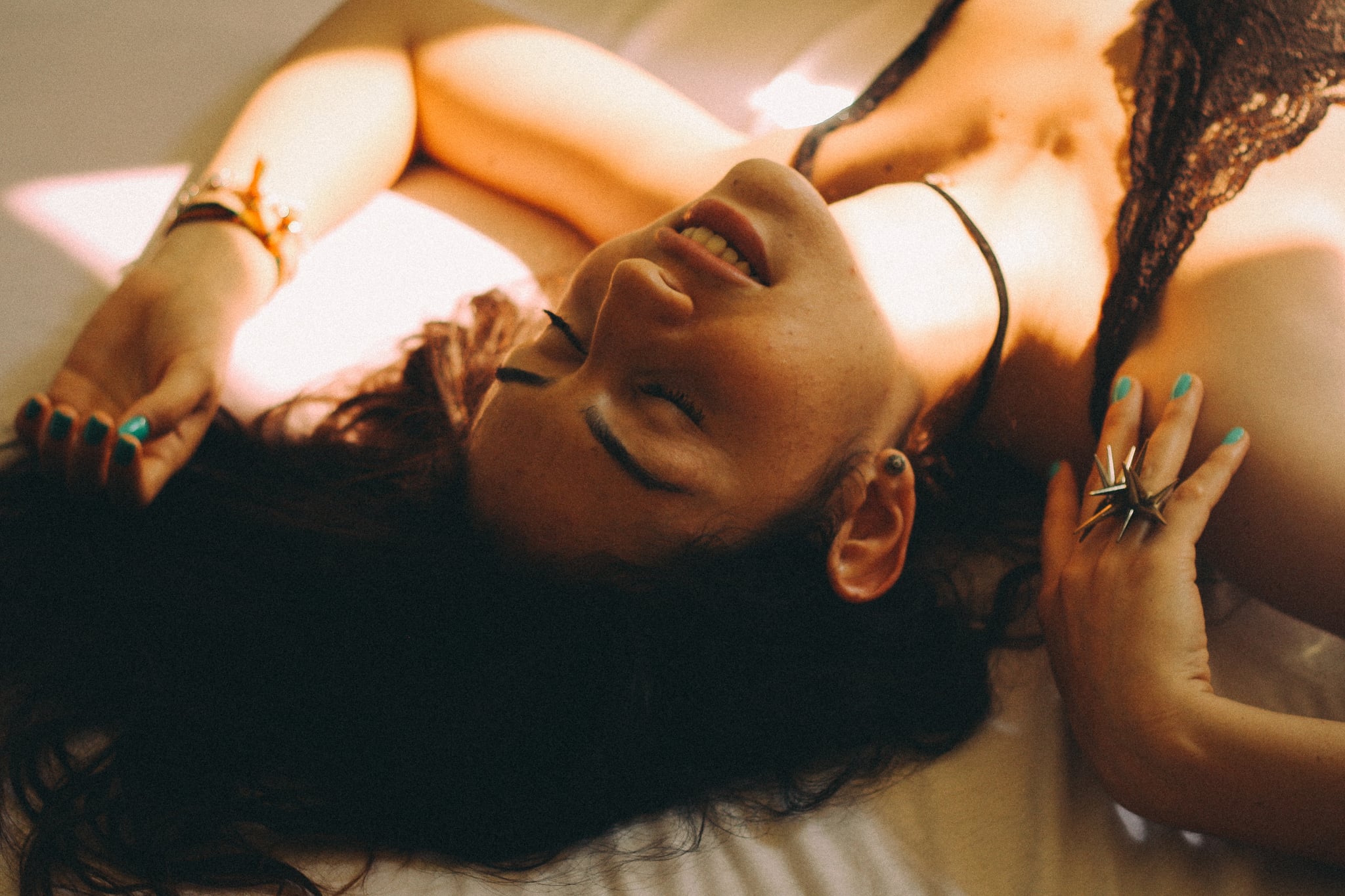 While we may have long ago learned that touching ourselves feels good while fantasizing or watching an erotic movie, the truth is that there are a lot of benefits of masturbation outside of purely physical pleasure. There are also many health benefits to masturbating.
"Orgasms release feel good hormones like endorphins, dopamine, and oxytocin, which reduces pain and leaves you feeling more relaxed. This, in turn, lowers stress hormone cortisol levels, soothing the nervous system," says Antonia Hall, a psychologist, relationship and sex expert, and the award-winning author of The Ultimate Guide to a Multi-Orgasmic Life.
It's Natural
"Masturbation is healthy and natural and is not something that should be considered secretive or shameful," says Dr. Lisa Masterson, best known as one of the original hosts of the daytime talk show The Doctors. "The release of endorphins in the brain and the increased blood flow throughout the body contribute to physical and mental well-being."
Orgasms reduce pain, elevate mood, and strengthen the immune system. "It can help you get rid of that headache or body soreness, reduce cold symptoms, and even reduce menstrual cramps," says Hall.
It Helps With Fertility
"In terms of fertility, many couples trying to have a baby will often abstain from masturbating to 'save up' sperm; however, this can be very detrimental," says Dr. Hal Danzer of Southern California Reproductive Center, one of the country's top fertility centers. "It is important to keep sperm moving down the pipeline, which will result in a greater number of healthy sperm," says Dr. Danzer.
It Relieves Tension
"It lowers blood pressure and relieves tension in the body, which can help you feel relaxed so you can fall asleep faster," says Hall. "It keeps your sexual game on. When your sex organs are regularly getting blood flow and release, it helps keep them healthy and active. It also reminds your brain that sexuality is an important part of life, which is key to arousal health. That flush and orgasmic release help give skin an incredible glow There's even evidence that it can protect women against cervical infections."
It Helps You Get Comfortable With Your Body
"Masturbation is absolutely normal and extremely beneficial to you!" says Daizha Morgann, a popular adult film star and cam model. "The sex life you have with yourself is reflective of the sex life you flourish with your partner. It is important to embrace your sexuality and get familiar with what turns you on so you can communicate your needs with your partner into mind-blowing sex. Masturbation allows us to get comfortable in our own skin, and we all know confidence is essential to climaxing in the bedroom," says Morgann. Masturbation is loving the skin you are in!
"I should also say that masturbation can be useful throughout all stages of a woman's life," says Dr. Masterson. "I suggest to many the patients I treat at my Santa Monica facility to use masturbation to ease uncomfortable abdominal cramps during their period, and women going through menopause can use masturbation to keep their sexual functions working properly."
After all, if you don't use it, you lose it — so enjoy! Dr. Masterson adds, "Knowing your body is important for your partner, too. This is the best way for you to understand how to communicate to your partner and improve sexual relations."