Starbucks Almond Milk Taste Test
Starbucks's New Almond Milk Is Here, and It's SO Good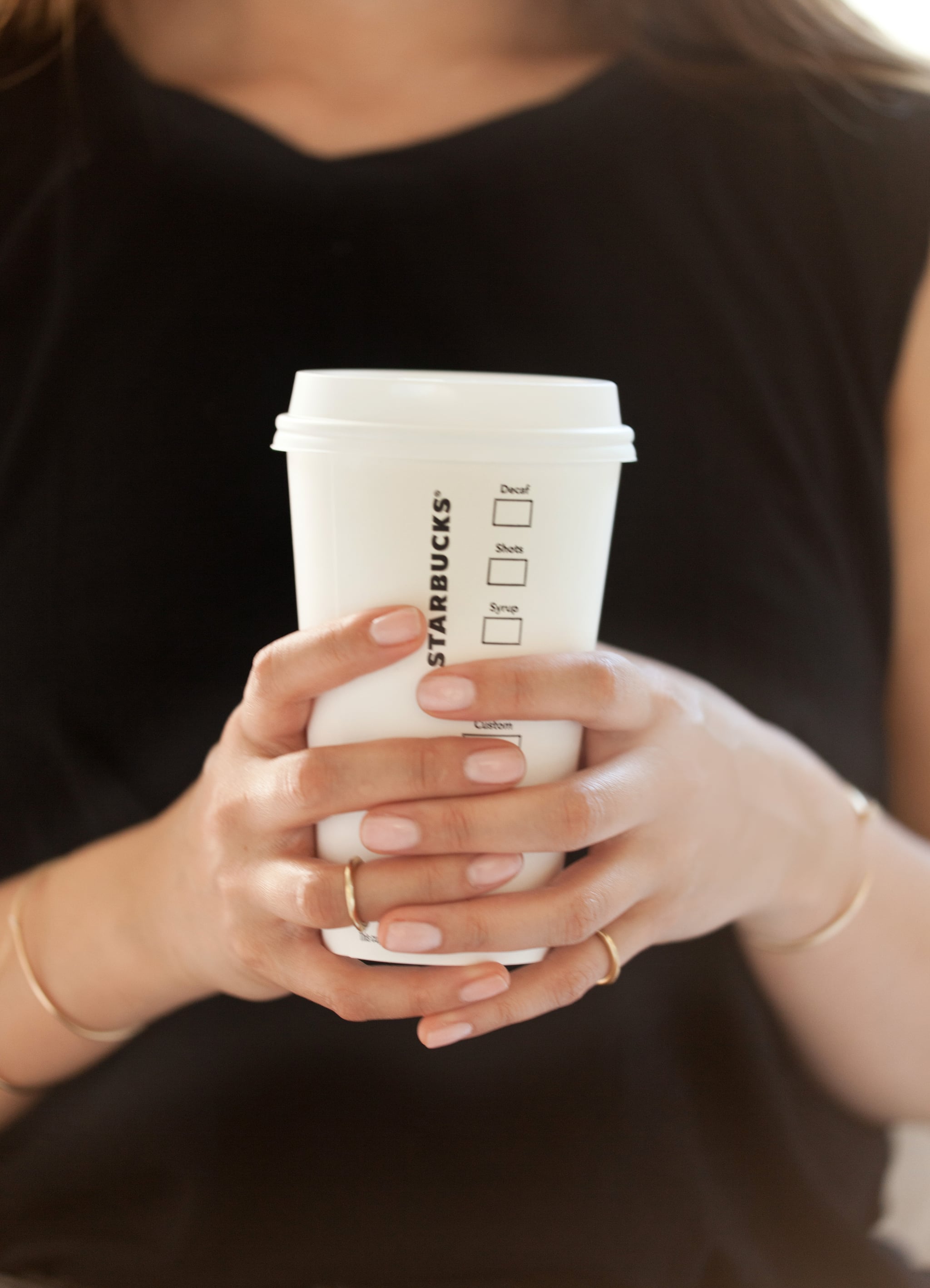 We were beyond stoked when we found out Starbucks would be offering almond milk starting in September. Aside from wondering what would actually be in the almond milk, the top question on our minds was obviously how does it taste?
Good news, almond milk fans, Starbucks's latest menu addition is actually delicious. The "almondmilk," as the company is branding it, is a creation of Starbucks's own that will contain only 3 grams of sugar per serving and give your drink a rich, nutty flavor. I got a sneak peek of this season's Pumpkin Spice Latte made with almond milk, and I actually think it's better than the standard PSL with dairy milk. Full disclosure: I'm a huge fan of almond milk, and when Mackenzie Karr, a Starbucks coffee and tea education specialist, said the brand has been hearing for ages that customers want almond milk, I vehemently told her I was one of those customers.
While I love almond milk, I can be picky about it, because I don't want the almond flavor to overpower everything else. What's great about Starbucks's almond milk is that it doesn't do that, and it also doesn't add any extra sweetness to your drink. The nuttiness of the almond boosted the spice in my PSL, and despite the lack of dairy, the drink was still just as creamy. What's also great about this new dairy-free option is that it allows you to get your coffee fix without adding extra sugar or calories to your day. It will cost you an extra 60 cents for your drink — just like coconut and soy milks — but I think it's totally worth it.
Image Source: POPSUGAR Photography / Mark Popovich