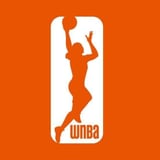 Sports have the power to heal and redefine people, so we've partnered with the
WNBA
to show you what they can do.
There's a lot the public knows about the 2016 WNBA first overall pick, Breanna Stewart. She's an All-Star forward for the Seattle Storm. She is the only player — man or woman — to win four back-to-back Most Outstanding Player Awards in the NCAA. She's an Olympic gold medalist for Team USA. And she's a survivor of sexual abuse. But none of those things define her.
After winning an unprecedented four national championships with the University of Connecticut (UConn), Breanna is making her mark on professional basketball. She was the 2016 WNBA Rookie of the Year in a near-unanimous vote (38 of 39 votes) and became the fastest WNBA player to reach 1,000 points and 500 rebounds. It only took her 55 games to do so.
Still, Breanna wants to do more than reshape the game. In October 2017, she used her platform to join the #MeToo Movement. She wrote a powerful essay about her experience with sexual abuse as a child. In the essay, she explained: "There must be pieces of me just floating out there in the ether — pieces that were stolen from me. Pieces that are forgotten." Explaining her motivation to open up, she continued: "I was recently reading McKayla Maroney's personal account of sexual abuse — one of many powerful stories the #metoo campaign has inspired — and I felt … less alone."
Breanna hopes her essay will have a similar positive effect on survivors. She hopes that by reading it, they can unburden themselves, too. "My #MeToo essay wasn't put out there because I wanted people to know more about my life," she says. "It was put out there because I wanted to help some kids in a way I wasn't helped when I was a kid."
Once the story went live, Breanna said other survivors reached out to her on social media. "Unfortunately, I'm not able to help every single person or respond back to every single person," she admits. So instead, she got creative. Breanna partnered with RAINN (Rape, Abuse and Incest National Network) and wore shoes during a game that featured the organization's phone number. After the game, the sneakers were auctioned off to raise money. "Partnering with RAINN, I could have a place to funnel people who need help," she explains. "If they need someone to talk to, there's a 24-hour hotline." (The number is: 1-800-656-4673)
Breanna's #MeToo essay highlighted her personal strength. And in it, she recounted how basketball helped her during those dark times: "I created some of my greatest friendships through basketball," Breanna told me. "When I think back on it, that's the first thing I think of." In addition to making friends, she fell in love with the game. "It was a safe place for me to go and not worry about other things that were happening," she says.
Today, Breanna is feeling lighter herself. She's putting in the work to add a WNBA championship to her college wins, saying: "I had a successful career at UConn. I had a successful high school career. I want a successful WNBA career, and that's all about championships."
When she first got to college, Breanna predicted that she would win four back-to-back NCAA titles with UConn. She was able to make that dream come true, and there's no stopping her. "As I continue to grow offensively, I want to be able to do everything. That's how you bring yourself to another level. That's how you separate yourself from everyone else," she says, admitting: "I want a championship." At her rate, she might end up with a ring for every finger.