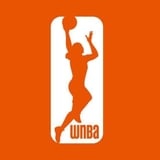 The benefits of playing sports extend way beyond the court, so we've partnered with the
WNBA
to show how competition changes lives.
Alyssa Thomas is anything but shy on the basketball court. Never afraid to put herself out there for her team, she became the University of Maryland's all-time leader in scoring, rebounding, and double-doubles — for both the men's and women's programs. Off the court is another story, though. Alyssa is soft spoken and humble. Hang out with her, and you might not realize you're in the presence of a WNBA All-Star.
Growing up in Harrisburg, PA, basketball played a big role in helping Alyssa become comfortable with herself. "One of the reasons my mom signed me up for basketball was to help me get out of my shell," she told me. And it worked. Alyssa said she's more open when she's playing basketball.

The transformation might not have happened, though, if not for inclement weather. According to Alyssa, she preferred soccer over basketball — and was pretty good at it, too. When her mom, Tina Klotzbeecher-Thomas, initially signed her up for CYO basketball in third grade, Alyssa went kicking and screaming. Then, a storm made her change her mind: "I played in the rain one time and I was done with soccer," she said.
Alyssa's desire to play an indoor sport coincided with a convenient growth spurt. She started high school as a five-foot-nine freshman. "Then I hit a major growth spurt and got up to six-one," she recalled. Today, she is listed as a six-foot-two forward for the Connecticut Sun, where she's played since entering the league in 2014. But she's not always staying put. During the WNBA offseason, Alyssa has found success overseas, playing professionally in South Korea and Turkey.

After reaping the benefits herself, Alyssa wants to help other girls grow into themselves by participating in youth sports. Research shows that playing sports has a positive impact on a child's self-esteem and potential for success. Today, Alyssa's parents run an AAU organization in her hometown for both boys and girls, and Alyssa sponsors teams herself, called the Alyssa Thomas Elite. "For me, basketball has taken me places I never would have dreamed of or expected to be," she explained. Alyssa hopes that sponsoring youth basketball teams will help other girls access the opportunities she had. "And hopefully," she said, "they can get a free education like I did."

Alyssa might be quiet off the court, but you wouldn't know it watching her play. "I am a very competitive person. I'm out there screaming, yelling, just trying to fire my team up." Her dad, Bobby Thomas, helped teach her that approach, explaining to a local news outlet that the family always gives 100 percent: "We taught her when you step in between the lines you don't have any friends," he said. "You play hard, but be respectful. But everything you do off the court is what will make us proud as parents."
Once that ball is up, a switch flicks in Alyssa's head. "It's night and day really. I can't even really explain it." She doesn't have to: the results speak for themselves.