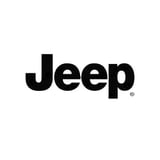 Only when you trust who you are can you navigate through life in a way that's your own. We partnered with
Jeep
to share how one medical student found her true self by spending time in nature.
Meet Natalie Wall, a woman with an impressive set of passions. She is a medical student at the University of Utah, a competitive rock climber, and a sought-after Instagram photographer. If you feel tired just reading that list of responsibilities, you might want to borrow Natalie's secret for embracing challenges: spending time in nature. Waking up before dawn each day to experience the surreal Utah landscape gives Natalie the time she needs to practice mindfulness and create her own path to success.
Accessing the outdoors allows Natalie to mentally recharge and cope with whatever difficult hurdles she encounters in her medical training. "Photography helps me stay creative and continuously fuels that artistic side of myself. Rock climbing, on the other hand, is essentially like solving a really big puzzle," she said. A competitor like Natalie may spend days and sometimes years trying to piece together the moves of a new rock-climbing route. "It requires discipline, dedication, and a mind that's open to new approaches." And it just so happens those are essential qualities needed to be a successful surgeon, a role Natalie hopes to attain after medical school.
In medical school, Natalie learns to solve physical ailments in a medical setting. It's all about labs and physical exams. Rock climbing and photography gave her a new perspective and helped her realize that nature can be a powerful therapeutic agent, in addition to medical technology and knowledge. "The outdoors have a way of healing those unseen ailments that may weigh on us emotionally," she said. Research backs up Natalie's instincts. One recent study found that living in a neighborhood with birds, shrubs, and trees can make you less likely to experience depression, anxiety, and stress. And another found that breathing in forest air can boost your immune system and possibly prevent cancer. When Natalie becomes a doctor, she plans to bestow this knowledge about the benefits of nature on the people she treats. "A huge obstacle in medicine is getting patients to adhere to a healthy lifestyle that includes exercise," she explained. Encouraging patients to spend time in nature could be key. "It's easy to live a sedentary lifestyle when you equate exercise to a gym. But integrating the outdoors into people's lives can be a catalyst of change, whether it's a five-minute walk, kayaking around the lake, a strenuous hike, or climbing up a mountain face."

So how does she find the time to do it all? Instead of dreaming in her bed, Natalie wakes up before the sunrise to literally follow her dreams. "I love getting up before the sun so I can have a few moments of the day for myself," she explained. Since it usually takes a while for her brain to kick on in the morning, Natalie uses the time to mentally prepare for the day — without textbooks and emails. Expressing sentiment familiar to many ambitions women, Natalie said, "One of my biggest struggles is taking time for myself and truly enjoying it, without feeling guilty." Experiencing nature in the morning allows Natalie to create some guilt-free space for personal growth. This might mean driving her car into the Utah desert at sunrise for rock climbing or scouting the perfect location for a photograph in Zion National Park. It all helps her escape her to-do list and practice mindfulness. "To me, mindfulness is being present in the moment and not focusing on the past or what's to come," she said.
Haven't given mindfulness a chance yet? It's easier and more rewarding than you think. Click on one of the videos below to experience light meditation and see how it makes you feel.
Nature and anatomy go hand in hand, but it isn't always apparent to the naked eye. Take a closer look at how the patterns in nature and the patterns in our biology mirror each other by playing with the slide tools below.

By interacting with nature, Natalie can express different dimensions of her personality. It helps her stay sane while balancing the expectations of medical school. What advice would she give other women looking for positive mental health habits? "Celebrate yourself." She knows it's easy for women to lose track of their own accomplishments as they compare themselves to others. But she has this message of encouragement: "Big things start out small, and great things take work."