adidas's Newest Collection Is All About Support and Fit
The New adidas Formotion Collection Is Here to Help You Express Your Best Self Through Movement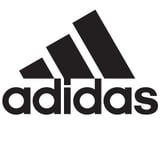 Movement is the ultimate form of self-love. Teaming up with
adidas
, we're sharing the brand's new activewear collection, which provides unmatched support and a superior fit for every woman's body.
You may think that all activewear is created equal. Aside from being stretchy, form-fitting, and moisture-wicking, what else do you really need from workout tights or a sports bra? Turns out, women should be expecting a lot more. For starters, your fitness pieces should move with your unique shape while providing support and comfort. They should be flexible yet durable, and, most importantly, arm you with confidence.
To create its new Formotion collection — developed by women, for women — adidas listened to women's concerns, gathered data, conducted research, and, as a result, created an innovative line of activewear that supports women's bodies while allowing them the freedom to move without distraction. You get support where you need it and stretch where you want it. We're talking an unmatched fit and feel to help carry you through every workout.
Below, see how three fitness experts wear their Formotion Studio Bras and Sculpt Tights — all for very different workouts. Because when it comes to expressing our best selves, there's no better way to celebrate our bodies than through movement.
As a spin instructor, Kat Stefankiewicz thrives in a high-intensity fitness environment, and it's an atmosphere where Formotion fits right in! Constructed of soft and breathable quick-dry fabric, her tights and bra help her battle the heat while keeping sweat at bay. And moving quickly from move to move is no problem thanks to the tights' high-stretch knit fabric.
Most notably, though, the Formotion line uses a new type of compression fabric that was inspired by shapewear technology. In order to strike a perfect balance between supportive and flexible, the all-women design team strategically placed compression zones of varying intensities around the waist and hips — those are your sculpt and support areas. Meanwhile, the high-stretch knit used in other places enables freedom to move without restriction — aka exactly what your body needs when transitioning from the spin bike to the floor.
Mariah Amber is a dancer and choreographer, which means a flawless fit and second-skin feel is essential when it comes to her activewear. The Studio Bra and Sculpt Tights were specifically crafted for a woman's body, created through body mapping and motion research. This technology allows Mariah to move seamlessly through each move without her outfit restricting her or getting in the way.
In addition to dance, Mariah also uses style to express herself. The bold hues and playful colorblocking of her Formotion set makes a vibrant statement, allowing her to feel comfortable and confident from the inside out.
The Sculpt Tights' extra-high waistband and adaptive design are also perfect for yoga and Pilates, making it an ideal choice for body-positive yoga and movement teacher Shanèl Dear. From Downward Dog to Cobra, the entire Formotion line moves with you as you bend and stretch while following your natural movement. Better yet, its targeted support hits where you need it most, so you feel locked in but never held back.
Imagine what the right activewear could do for your next workout. Rather than settling, up your game with pieces that do your body and your practice justice. As a result, you may just feel limitless.
Shop the adidas Formotion Collection: