Consider This Your Sign to Take Up Tennis — and What to Wear on the Court
Paid Content For

As POPSUGAR editors, we independently select and write about stuff we love and think you'll like too. If you buy a product we have recommended, we may receive affiliate commission, which in turn supports our work.
If the last time you picked up a racket was in high school gym class, or the closest you've come to game, set, match has been watching Wimbledon on TV, now might be the perfect time to jump out of your comfort zone and pick up the beloved sport of tennis.
Sure, the preppy, classic look is stylish. But beyond what TikTok has deemed "trending," donning your best tennis apparel and hitting the court can serve up a great workout. Not only does tennis build endurance, but it's also the perfect full-body strength trainer. (Hello, chiseled arms.)
If you're newer to the game and eager to build up your tennis wardrobe, look no further. These 10 pieces can help you dress the part this summer. We'll leave finding the perfect doubles partner to you.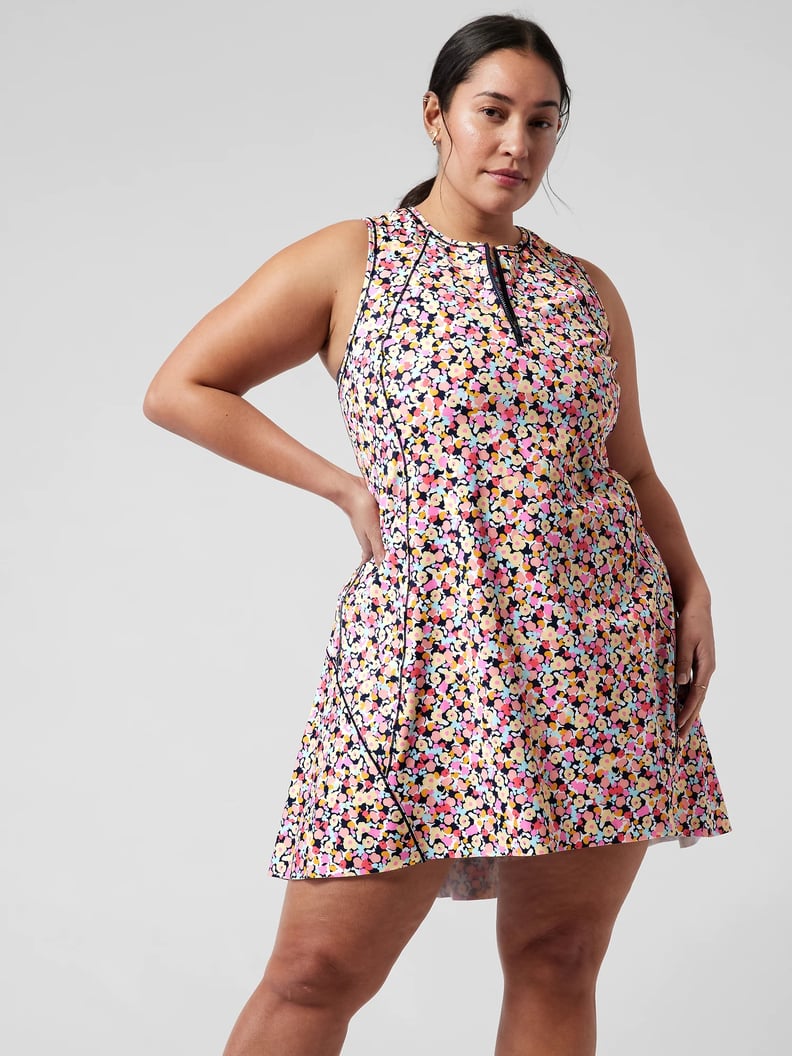 Athleta Ace Tennis Dress
The tennis dress: it's a classic for a reason. So naturally, any tennis wardrobe needs a tennis dress. The Athleta Ace Tennis Dress ($89) is both performance-ready and cute. The swing skirt conceals a pair of Ultimate Shorties for added coverage and features a back pocket that's perfect for storing extra balls. Plus, this floral fabric does more than just look good: it's sweat-wicking and breathable, too.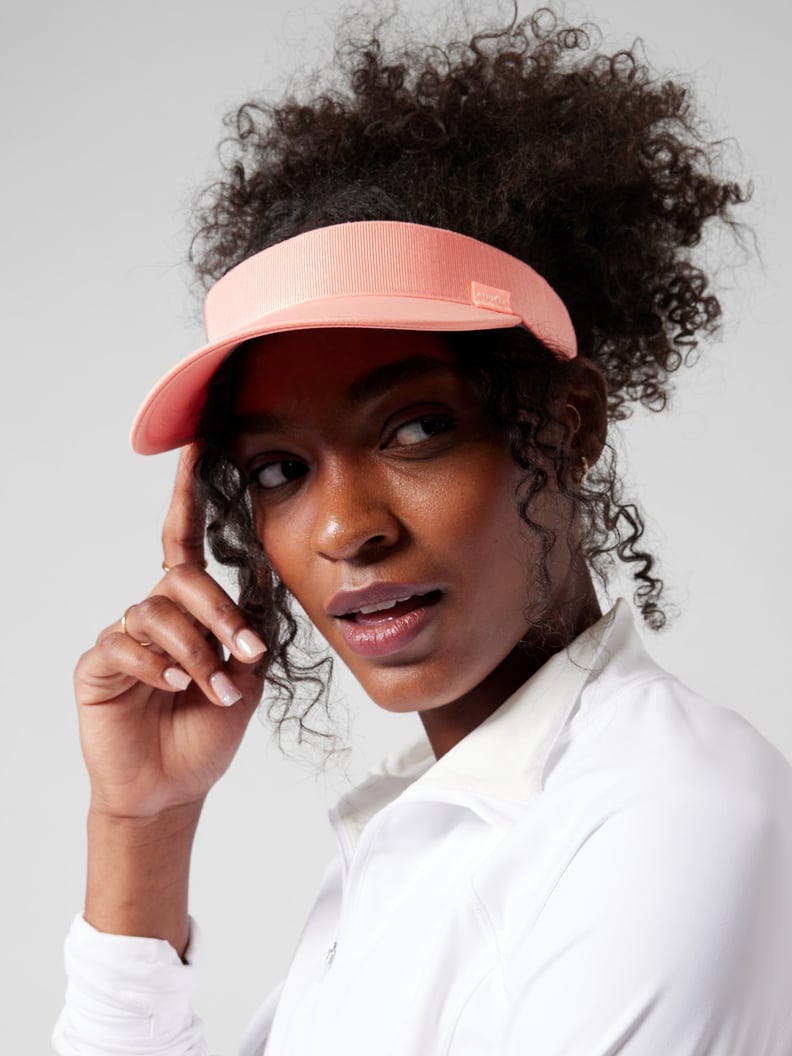 Athleta Ace Ribbed Visor
Keep the sun out of your eyes so you can serve up an ace — and look good at the same time. We like the Athleta Ace Ribbed Visor ($42) for both form and function. You can easily wear your hair up in a ponytail to keep you cool and comfortable. Plus, fast-drying compression fabric means you can stay free from excess sweat.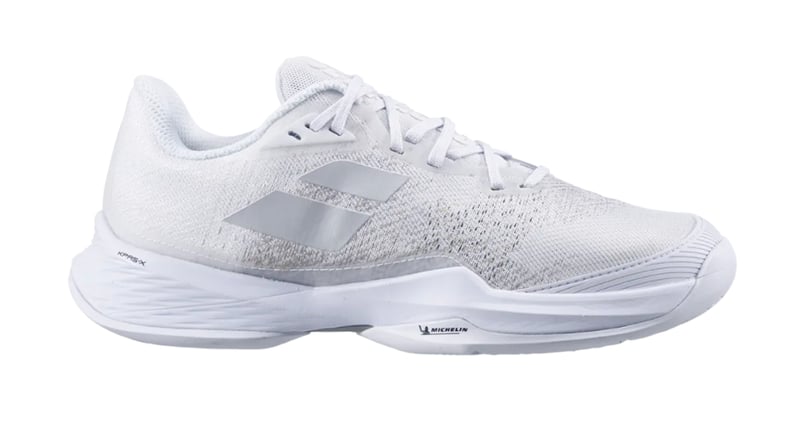 Babolat Tennis Shoes Jet Mach 3 All Court Women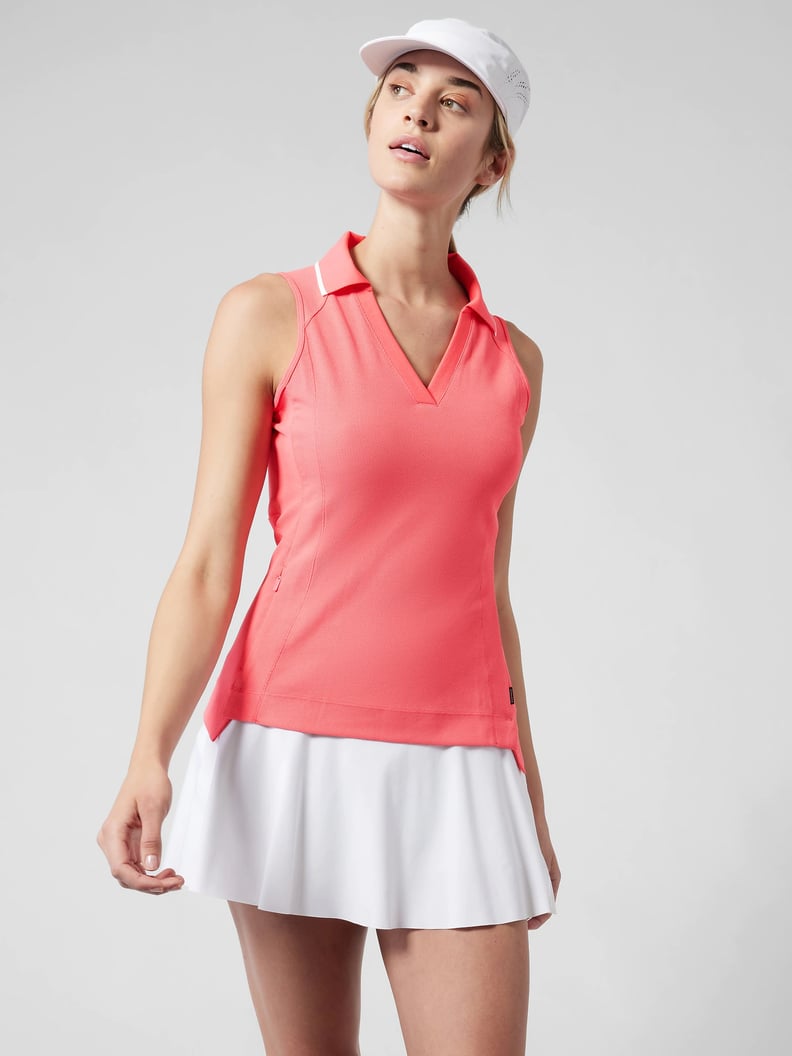 Athleta Everyday Polo Tank
If a tennis dress isn't quite your style, try the Athleta Everyday Polo Tank ($64) instead. This collared tank features an ultra-lightweight construction that's built to move. What's more, with UPF 50+, you know you're armed with an added layer of sun protection.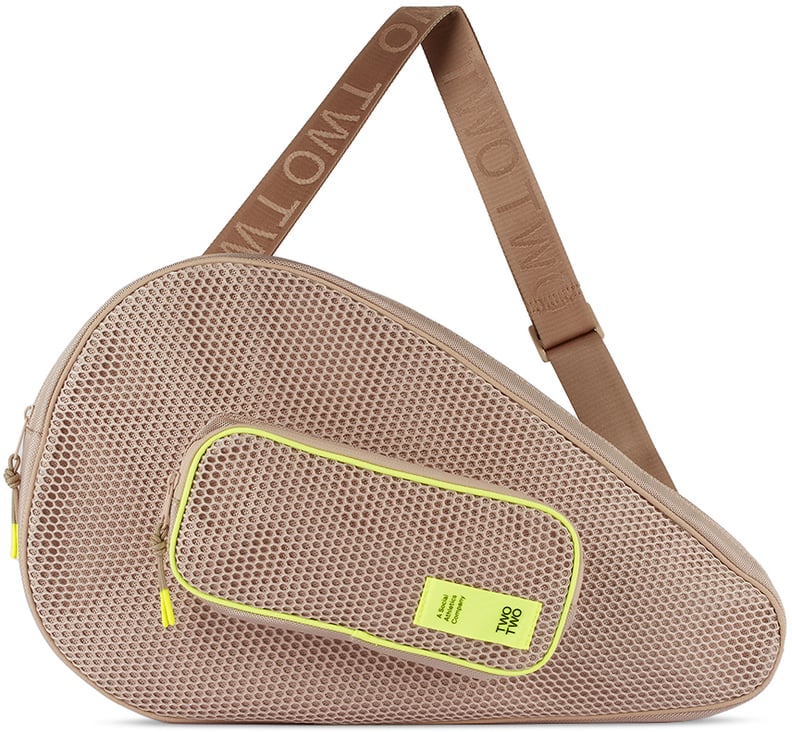 TWOTWO Beige PLAY Padel Racket Case
Tote around your racquet in style with the TWOTWO Beige PLAY Padel Racket Case ($70). This canvas and mesh bag is super sleek and minimal, so it will go with anything. Plus, the neon-trimmed side pouch makes it easy to store your keys, phone, mask, and wallet on the go.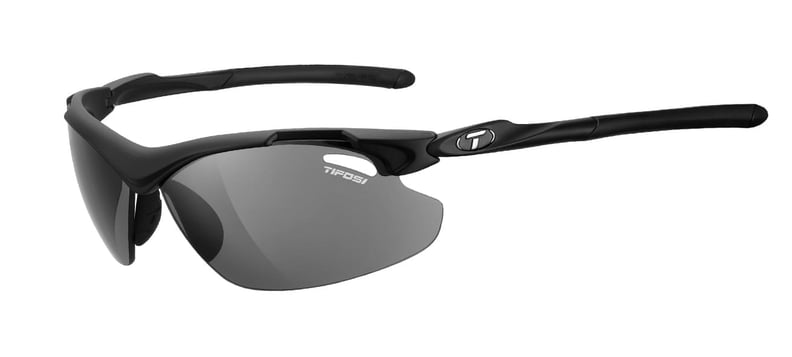 Tifosi Optics Tyrant 2.0 Sports Sunglasses
Crafted for some of the most intense workouts, the Tifosi Optics Tyrant 2.0 Sports Sunglasses ($70) are a great option for running, cycling, and on-court activities. Thanks to adjustable nose and ear pieces, you can rest assured your sunnies won't slip or fall while you volley. Bonus points for vented lenses that help keep fogging at bay while you're working up a sweat.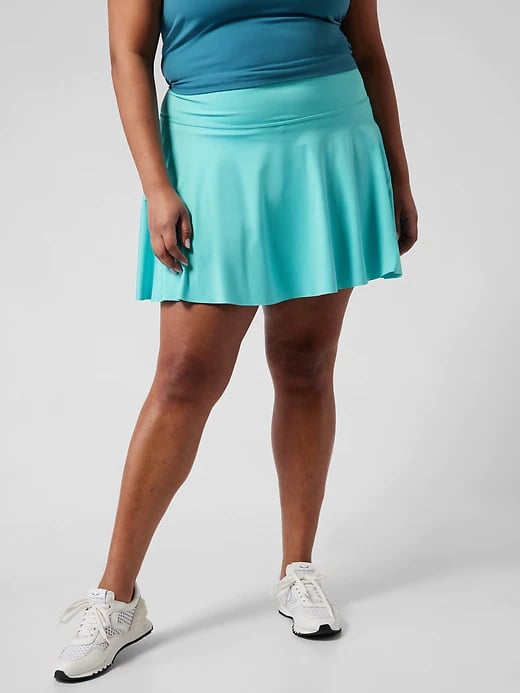 Athleta Ace Tennis Skort
Consider the Athleta Ace Tennis Skort ($69) a great option for the tennis-and-brunch crowd. While it's absolutely still crafted for performance thanks to its stay-in-place hem, three hidden pockets, and built-in shorts, this skirt's modern design makes it less overtly athletic wear. We're calling it the perfect option for wearing off the court to brunch, lunch, or coffee.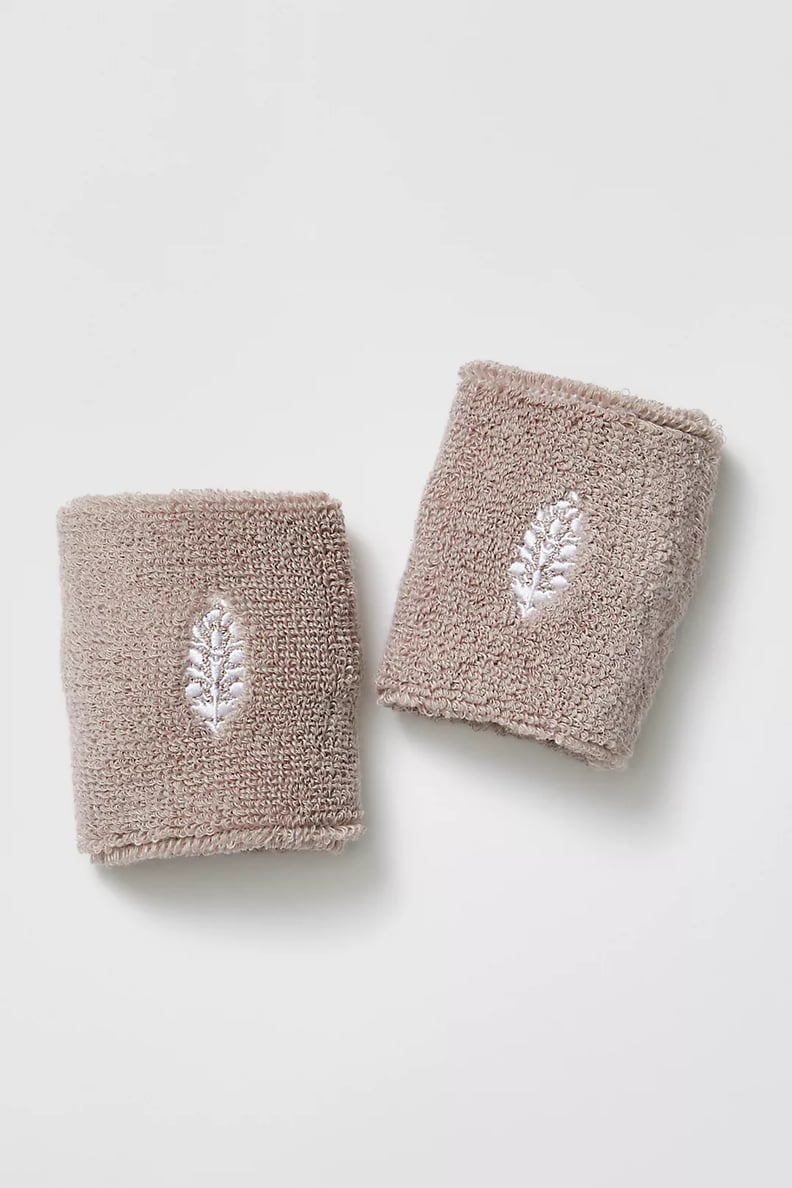 Game Point Set of 2 Wrist Sweatbands
The Game Point Set of 2 Wrist Sweatbands ($20) aren't your gym class-issued gear. These embroidered bands are a bit wider, softer, stretchier, and more stylish than most. And trust us, they're beyond practical for summer matches.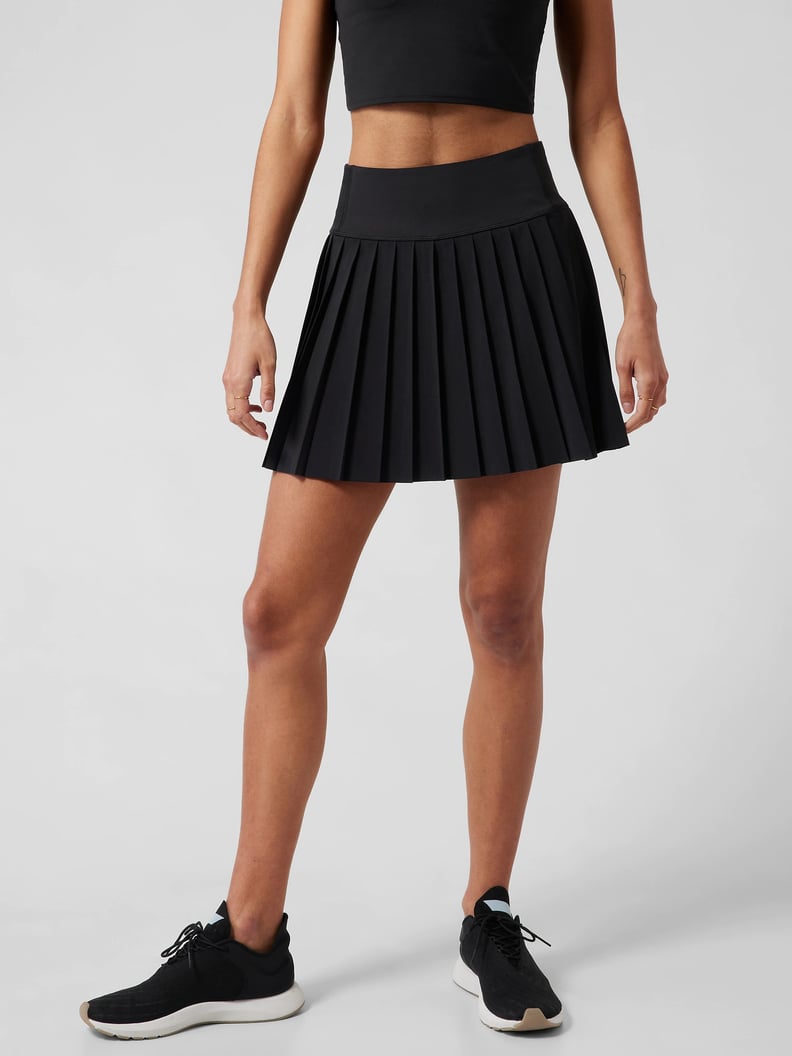 Athleta Levitate Skort
Consider yourself the multisport type? The Athleta Levitate Skort ($69) is ideal for tennis, golf, and running. With a no-slip, high-waist, pleated skirt and fitted shorts, this is the ultimate performance piece that looks anything but drab.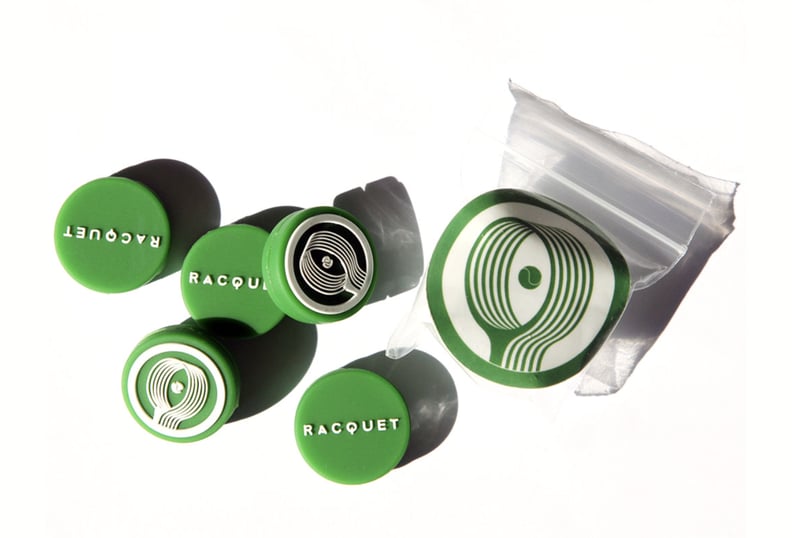 Racquet Dime Bag of Dampeners
As you embrace the tennis culture, Racquet magazine might find its way into your regular reading cycle. Want to take it to the court? Pick up a set of the magazine's branded Dampeners ($10) to show off your loyalty and to stay stylish in the process.