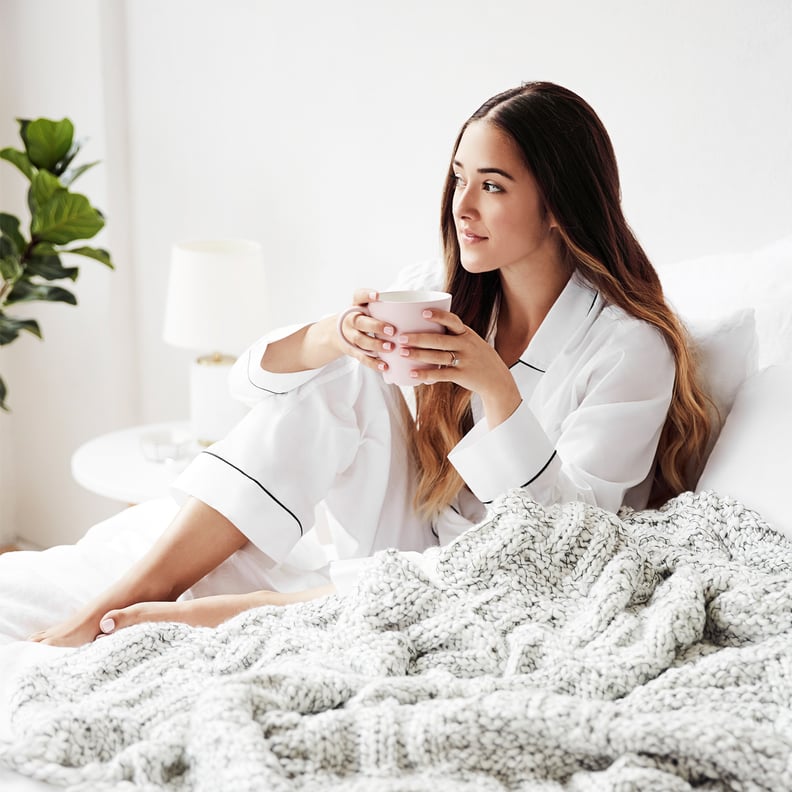 POPSUGAR Photography | RC Rivera
POPSUGAR Photography | RC Rivera
As POPSUGAR editors, we independently select and write about stuff we love and think you'll like too. If you buy a product we have recommended, we may receive affiliate commission, which in turn supports our work.
Ask anyone who knows me and they'll tell you I'm one of the last people they'd expect to get excited about CBD or cannabis products. It's not because I'm anti or judge anyone who uses them — you do you! It's simply been one of those categories that feels like another "thing" I don't necessarily need to add to my already convoluted daily regimen. In fact, I'm working to streamline my life: from the products I use, to the food I eat, and the clothing I wear (I'm morphing into quite the minimalist these days and it feels truly liberating). Despite not being an avid user of CBD or cannabis (the one product I've tried is this Wildflower Healing Stick from Poplar for menstrual cramps, which felt super tingly and did help to alleviate pain), the buzz surrounding the industry is certainly unavoidable, and I've actually become curious about one topic in particular: sleep.
I've always been a night owl and often struggle to fall asleep before midnight, one, sometimes two a.m., yet I haven't explored products that can help lull me to sleep. Why? I don't know. Perhaps out of laziness or my aforementioned disinterest in becoming reliant upon another "thing." I am, however, curious about whether CBD products are right for me when it comes to improving my sleep patterns. Since I haven't tried any for myself, I sought out some advice from women who not only work in the CBD and cannabis industry but can speak to products they personally use and recommend for sleep, which range from tinctures and capsules to bath salts, topical lotions, salves, and patches — even gummies and small shot drinks.
Ahead, keep reading for some key takeaways I learned after speaking to Amanda Denz and Andrea Brooks, co-founders of Sava, a San Francisco-based company offering a curated assortment of CBD and cannabis products (they also offer discreet delivery services in the SF area). I also spoke with Laura Peters, a holistic nutritionist and product specialist for ShopCBD. Then, scroll on for their CBD product recommendations for sleep.
A CBD Product Is Not Going to Get You High
Laura told me how gentle and natural certain products are, and that the sensation you feel from CBD is not to be compared with the feeling of being high from THC, which is the main psychoactive compound in marijuana. "[CBD] is a natural alternative to standard sleep medicine," she said. "It's a very different type of calm from THC-based products. CBD will give you a calm feeling, but it won't give you a sense of high."
Laura also told me that, at ShopCBD, hemp is preferred to marijuana. "You have this endocannabinoid system and endocannabinoid receptors that essentially allow your body to be able to benefit from the cannabinoid that is in the hemp or marijuana plant. We prefer to work with hemp because it has only 0.3% THC, so it's impossible to get high from the products on our site."
CBD vs. THC For Sleep
For her personal regimen, Amanda, who lives a very active lifestyle, said she uses CBD to aid with muscle recovery and relaxation when she's winding down before bed, as well as a micro-dose of a THC-based tincture to fall asleep. "If you're really activated from running around all day, it just takes things down a few notches and helps you start the evening process of winding down to set you up for a good night's sleep."
Other times, she'll use a 1:1 product that contains equal parts THC and CBD because she says in addition to CBD, the THC is really good at relaxing her muscles.
Brooks also uses CBD and THC products for sleep, and said that a 3:1 tincture with a higher dose of CBD is her go-to every single night. "It's so hard for me to disconnect and slow down at the end of the day. I use CBD to quiet my overactive brain so I can ease into sleep. It's the best way to turn down the volume of my busy mind. While THC is great for lulling to sleep, it can also, for some people with very active brains, continue to have your brain active."
Specific Ingredients to Look For in CBD Sleep Products
Laura said to look for Magnesium; L-theanine; essential oils such as lavender, orange, and ylang-ylang; ashwagandha; and holy basil. You also want to look at the amount of CBD in a product. "Some people's' bodies are really sensitive to CBD and only require a really small serving size to have an effect from it, as where other people require a really high amount of CBD to really feel the difference," Laura explained. "My body is really sensitive. It takes me only a day to see a difference. The next day I already feel completely relaxed, as where some people can take up to a week."
How to Source Reputable Products
To make sure you're seeking out reputable products, Laura said that it's important to research brands and look to see if they have lab tests on their website. In agreement, Amanda said that because hemp CBD is widely available, there is no regulation, which is why it's important for consumers to become educated on sourcing safe products and paying attention to claims made about different products.
"What you look for with that are people who are telling you about their growing methods, they're showing their lab results on their website," Amanda said. "You're looking for people who are disclosing the source of the cannabis and showing proof of what you get by saying, 'here are our lab results," or, 'here's what's in our product.'"
There are also CBD products that come from a marijuana dispensary. Amanda told me that those are all tested by the state that they're sold in, so you know they meet the state's regulation standards. "It's worth it if you have access to a dispensary to buy from a dispensary, just because the regulation is on your side in that regard," said Amanda. "If you live in a state without a dispensary, there are great companies out there selling hemp CBD and you just have to do [the] research."
How Much CBD Should You Take?
Laura said that for the average person, starting between 10 to 50 milligrams [of CBD] in a product is more than enough to feel a difference. She added that it's best to start with a smaller dose like 10 to 25 milligrams so you can learn how your body responds to a product. "If you have too much CBD for your system, you can experience some side effects," she added. "None of them are dangerous; there's no risk of overdosing with CBD, which is fantastic, but you can experience side effects such as drowsiness and dry mouth. [CBD] will also affect the way your body metabolizes medication if you have too much. That's why it's really important to start slowly."
It's Very Much About Personal Experimentation and Smart to Document Your Experience
If you're new to CBD and cannabis, Amanda said that formulas or products like tinctures or edibles that have both THC and CBD are great to experiment with in different ratios. "Different strains of cannabis with CBD in them will work differently for different people. So I would say if you find a few great products, it's worth experimenting, but doing it a little bit in a regimented way," she said.
Her advice is to record what you take, note your dose, and detail how you felt before, how you felt after, to play around with the dose, and to give it a day or two before trying another product.
It's Best to Take CBD With Food Because It's Fat Soluble
Laura explained that CBD will be more effective if you take it with a meal, noting how she takes two doses a day herself, in the morning and evening, with her meals. "If you have another form of fat, being your meal, you're going to absorb more of [the CBD]."
Consider Taking Smaller Doses of CBD Throughout the Day Instead of One Big Dose at Night
Laura, who takes CBD once in the morning and once in the evening with her meals, said smaller doses help her feel balanced. "I took way too much the first time that I ever used CBD and the next day I was too relaxed. I was a couch potato. When you take a big amount of CBD all at the same time, that's when you're more likely to experience side effects. When you have it multiple times throughout the day, it [stays] in your system for longer. It doesn't overwhelm your endocannabinoid system. It doesn't make you feel drowsy. It just helps you to feel calm."
Andrea told me that she takes two to three dropper fulls of a 3:1 tincture with a higher dose of CBD at night, but that she'll sometimes take half-dropper fulls during the day. "I approach things a little bit differently. I use cannabis for sleep almost every night, and I only use it during the day on some days. I gauge how I'm feeling. So if I wake up and I feel sore or I feel tight, or if I have a stressful day, I might take a little bit to start easing myself into the day, but I'm not taking it [during the day] every single day. If I'm not taking it during the day, it's because I don't perceive that I really need it that day."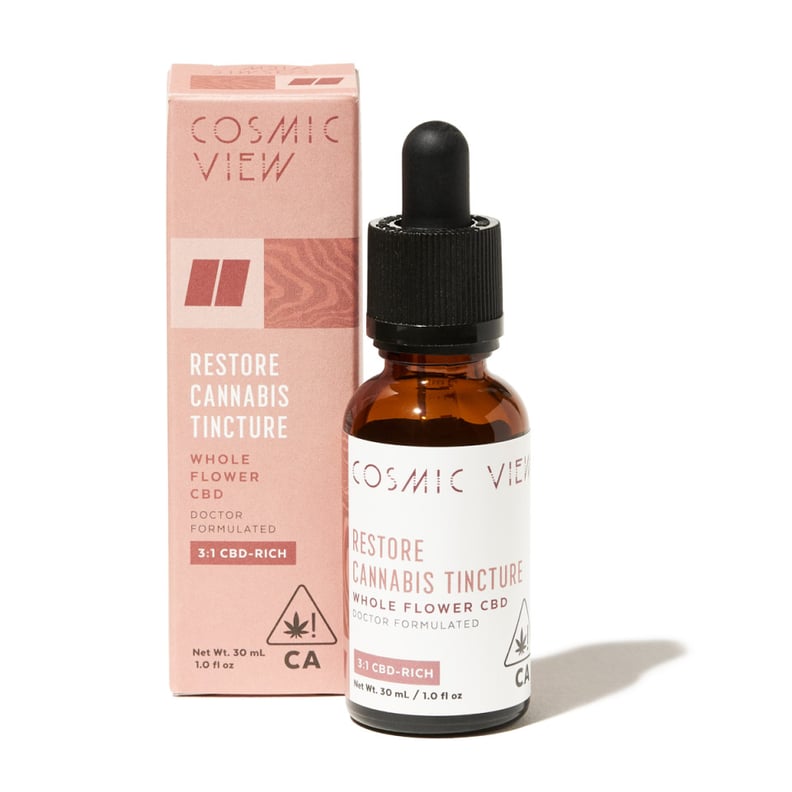 Cosmic View 3:1 Tincture
"A 3:1 CBD:THC tincture is my perfect blend of the two cannabinoids that lulls me to sleep, like this Cosmic View 3:1 Tincture ($71). I take smaller doses earlier in the day and a large dose before bed to maintain calm all day and turn my brain down as I prepare to sleep", said Andrea.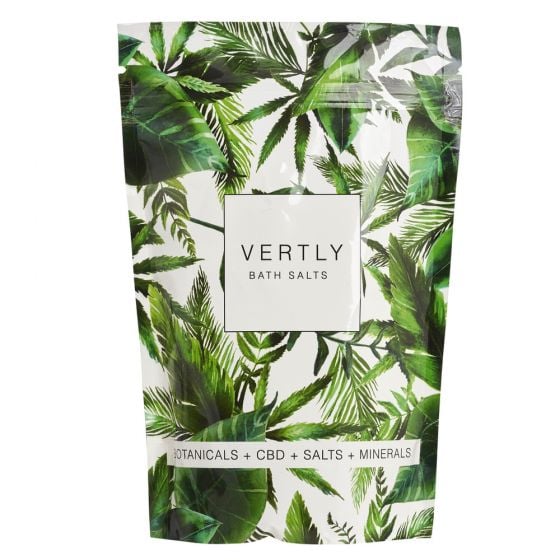 CBD Bath Salts 50mg
This CBD Bath Salts 50mg ($28, originally $29) contains Epsom salts, which Laura explained, is crystalized magnesium that helps to calm down your nervous system along with essential oils.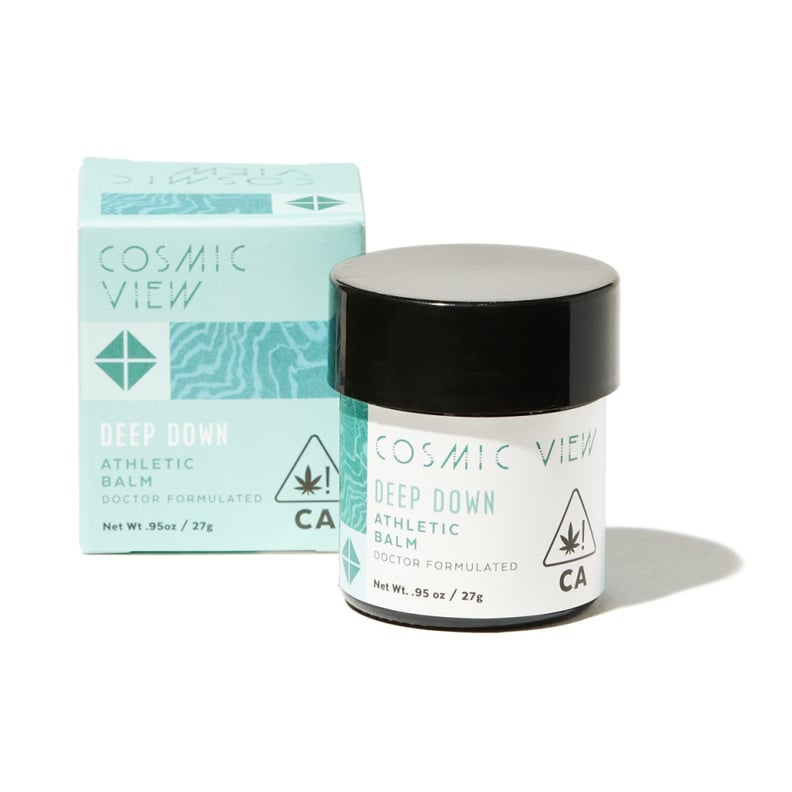 Cosmic View Deep Down 0.95 oz
"After an active day or strong workout, this 1:1 THC:CBD topical balm — Cosmic View Deep Down (2 oz) ($77) — calms my muscles so I fidget less in the night and am less stiff, which helps aid muscle recovery and sound sleep," said Amanda.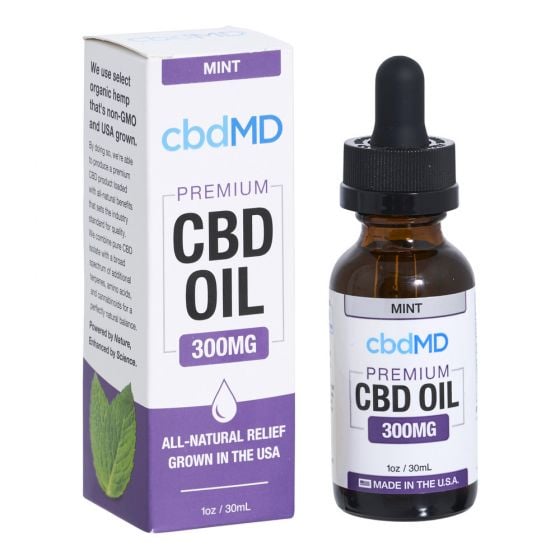 CBD Oil Drops Mint 300mg
As Laura said before, it is generally recommended to start low with CBD and increase the service size until you feel the desired effect. Starting with a baseline of 10mg per serving is a safe place to start. Any bottle of 300mg of CBD like these CBD Oil Drops Mint 300mg ($28) will offer 30 servings of 10mg.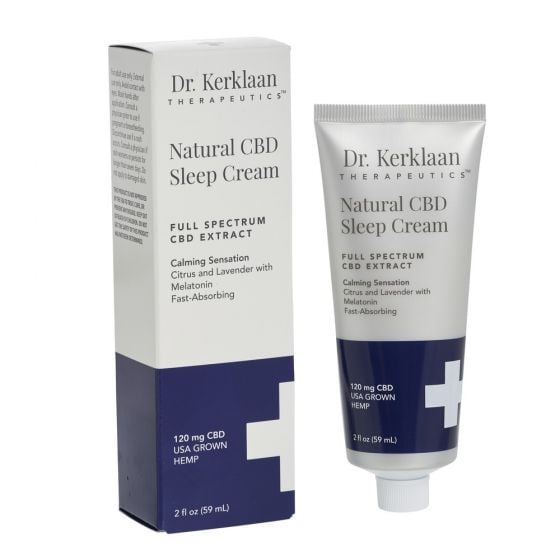 Dr Kerklaan Therapeutics Natural CBD Sleep Cream 120mg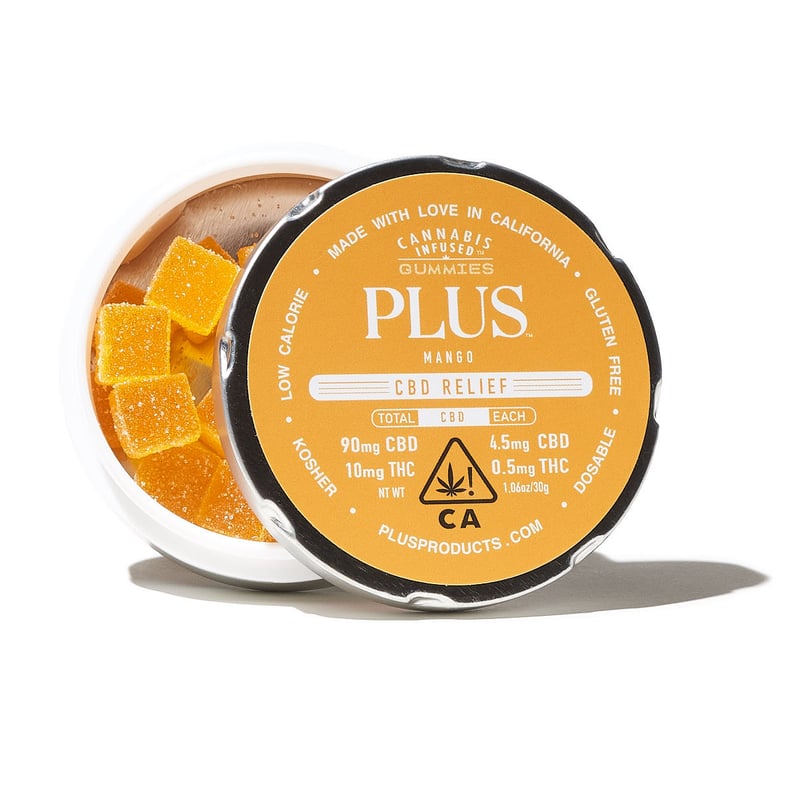 Plus Mango CBD Relief Gummies
"These Plus Mango CBD Relief Gummies ($16) make your whole body feel warm, comfortable, and relaxed, which is a great way to gear up for bedtime. I take three," Andrea said.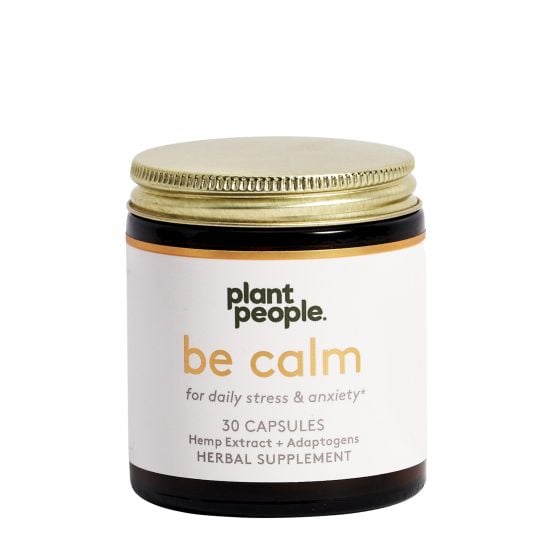 CBD Capsules Be Calm 450mg
This CBD Capsules Be Calm 450mg ($56, originally $59) contains medicinal plants that Laura said help to calm down your nervous system, such as ashwagandha and holy basil.
Kikoko Sympa-Tea
"I love cozying up with a cup of this CBD Kikoko Sympa-Tea ($62) before bed. [It] contains turmeric, ginger, and other delicious herbs, and I would drink it with or without the CBD. It makes for a great nighttime ritual," said Amanda.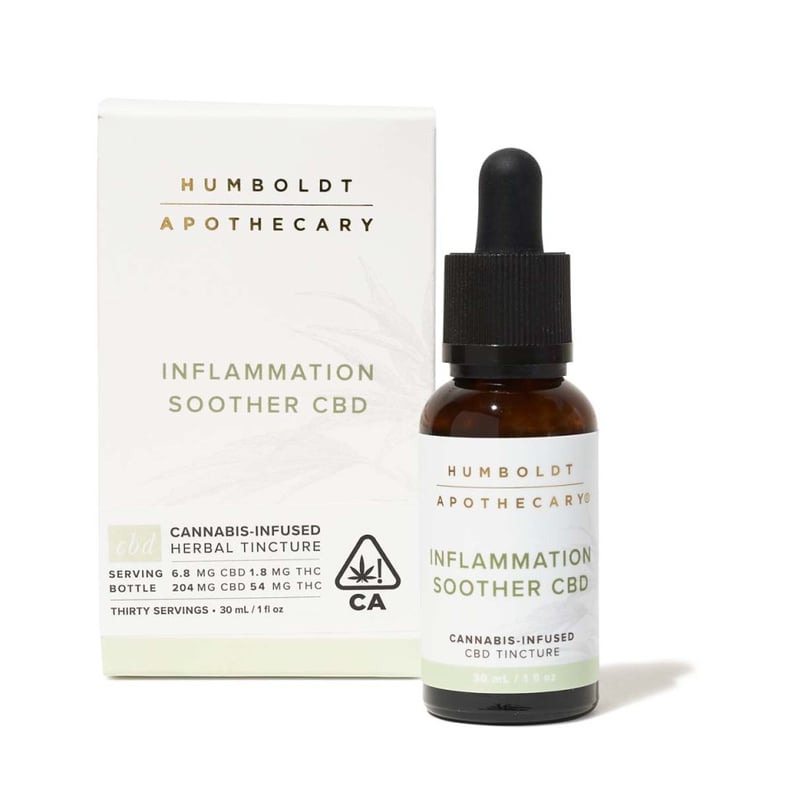 Humboldt Apothecary Inflammation Soother CBD Tincture
Papa & Barkley High CBD Releaf Patch
"If I want something that will continue to work throughout the entire night, a patch like this Papa & Barkley High CBD Releaf Patch ($15) is a great solution as it delivers cannabinoids in a slow-release over many hours," said Andrea.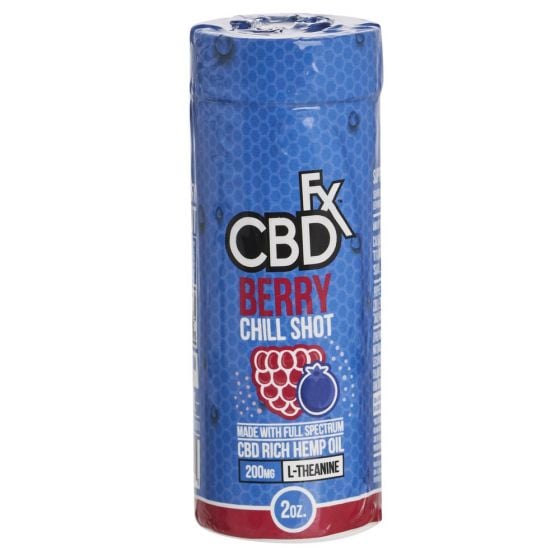 Berry CBD Chill Shot 20mg
This Berry CBD Chill Shot 20mg ($6) contains 200mg of L-Theanine which, as explained by Laura, is a type of amino acid that helps to calm down your nervous system.
Any cannabis products referenced above are not intended to diagnose, treat, cure, or prevent any disease. The writer is not a medical doctor, and their experience is based on personal use, the results of which may not be typical or intended. The legality of cannabis products varies by state, and readers are encouraged to check their local laws before purchasing and using cannabis products. Nothing in this article should be construed as advice regarding the legal status of cannabis products. Any views expressed in this article by a third-party sponsor are those of such sponsor, and do not necessarily represent the views of POPSUGAR.