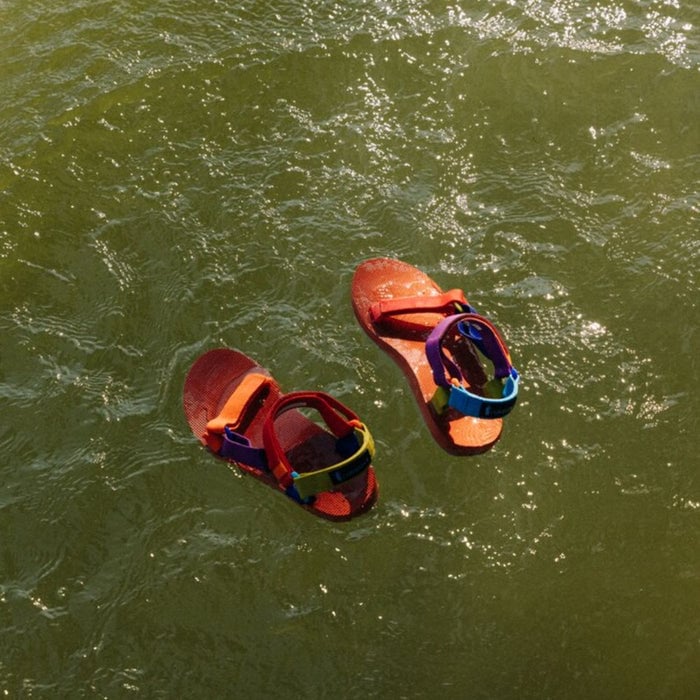 As POPSUGAR editors, we independently select and write about stuff we love and think you'll like too. If you buy a product we have recommended, we may receive affiliate commission, which in turn supports our work.
If the idea of hiking in sandals seems ludicrous to you, hear us out. We're big fans of hiking boots, hiking sneakers, and really any shoe with some tread and traction. In the summertime, especially if you're walking through creeks or places with some water, wearing a waterproof hiking sandal is actually a great choice. This editor knows a seasoned hiker who almost exclusively takes to the trails in Birkenstocks. If the idea sounds appealing — and, frankly, freeing — you've got to shop these 11 hiking sandals.
These pairs of sandals are comfortable, have plenty of traction, and are easy to walk in. Some have a closed toe, which is great if you're prone to stubbing your toe or just want a bit more coverage, and some are minimally designed with just a couple of straps. Plus, there are plenty of waterproof options, which we love for all kinds of summer activities. The best part is that this style of sandal is actually coming back into fashion, so if you wanted to pair them with your jeans or shorts post hike, you totally could. Keep reading to shop our selects!
Classic Hiking Sandals: Teva Original Universal
When we think of hiking sandals, we think of Tevas. The brand is known for comfortable, athletic sandals that can withstand all kinds of terrain. These Teva Original Universal ($55) sandals are the classics, and they come in dozens of colors. Yes, the white will get dirty easily, but walking in the creek will clean them up in no time.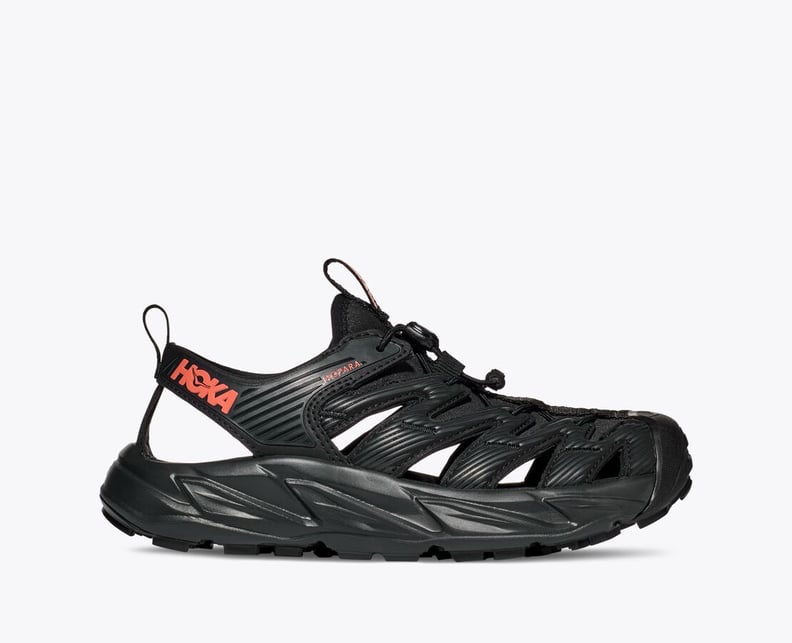 Sandals With a Closed Toe: Hoka One One Hopara Sandal
Sometimes, you need a shoe with a closed toe. These Hoka One One Hopara Sandals ($135) are lightweight but so cushioned, as has become customary with all Hoka shoes. They've got a neoprene and synthetic upper that offers lots of flexibility and breathability, and they're great shoes if you want to be in sandals but are worried about stubbing your toe.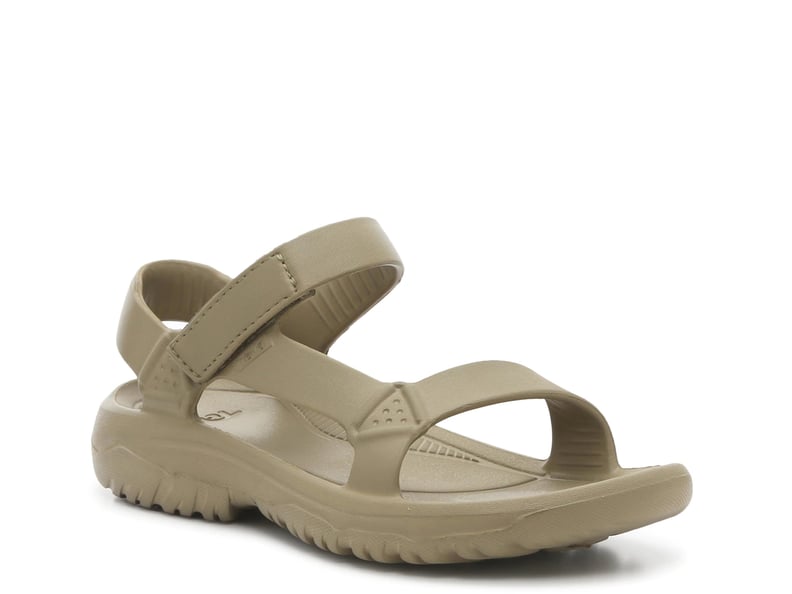 Cool Sandals: Teva Hurricane Drift Sandal
If you want a sporty sandal that both looks good and performs well, the Teva Hurricane Drift Sandal ($40) may be the one for you. It's a minimally designed shoe that comes in a bunch of muted, neutral colors, and it's super comfortable. This shoe is great for hiking but also everyday wear, with one customer saying, "These shoes are the most durable, comfortable shoes you could ever invest in. From daily at home wear, to running errands, to hiking in them, using them as river shoes, these shoes will not disappoint. Extremely comfortable and worth every penny."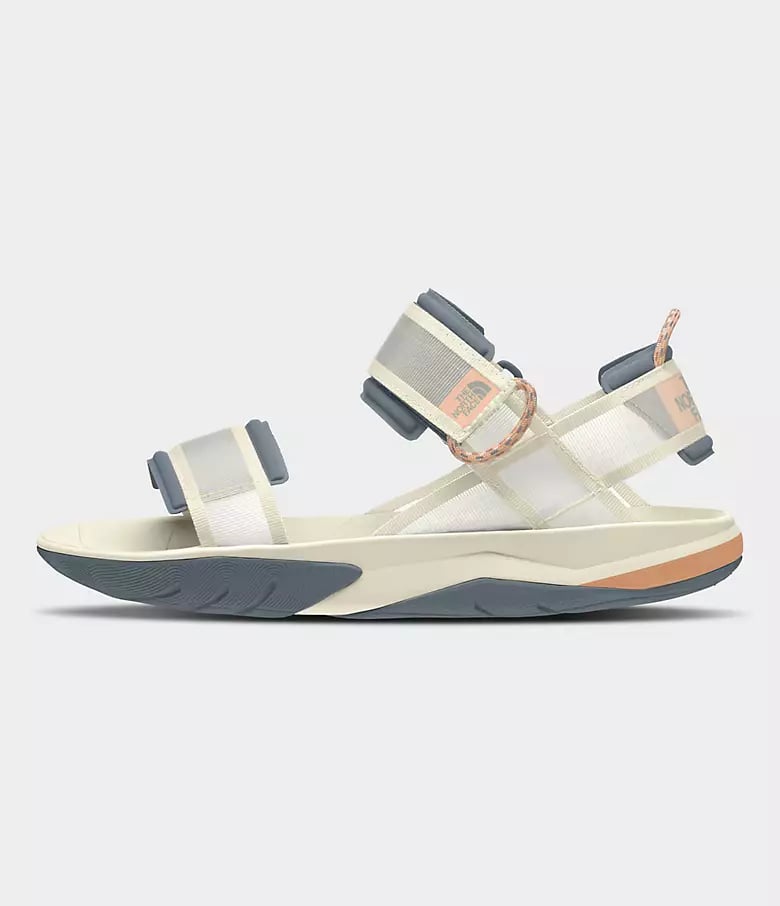 Supportive Sandals: The North Face Skeena Sport Sandal
If you need lots of support, go with this The North Face Skeena Sport Sandal ($75). Each of the straps is maintained with foam for extra comfort, which is essential for long days hiking or walking. Plus, it's made with a footbed that has antislip technology, which is essential.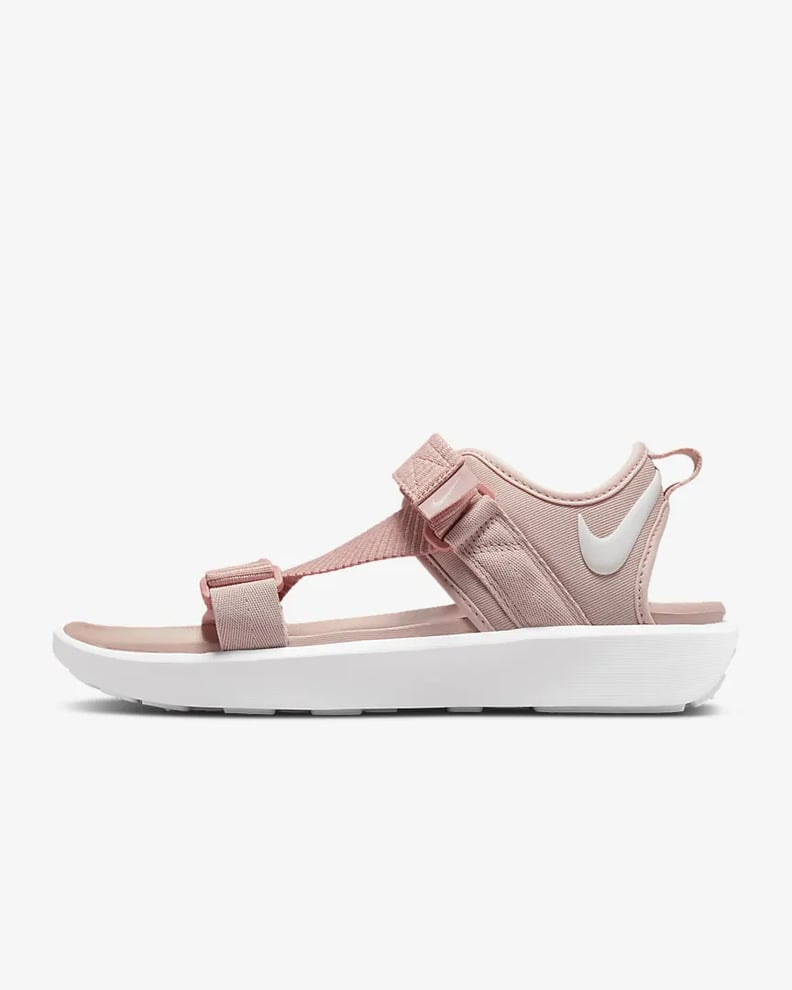 Pink Sandals: Nike Vista Sandals
If you want a sandal that's more lightweight and easy to move with, you need these Nike Vista Sandals ($55). Not only is the pink adorable, they've also got good heel and ankle support, so you can feel good climbing. Customers say these run small, so consider ordering one size up.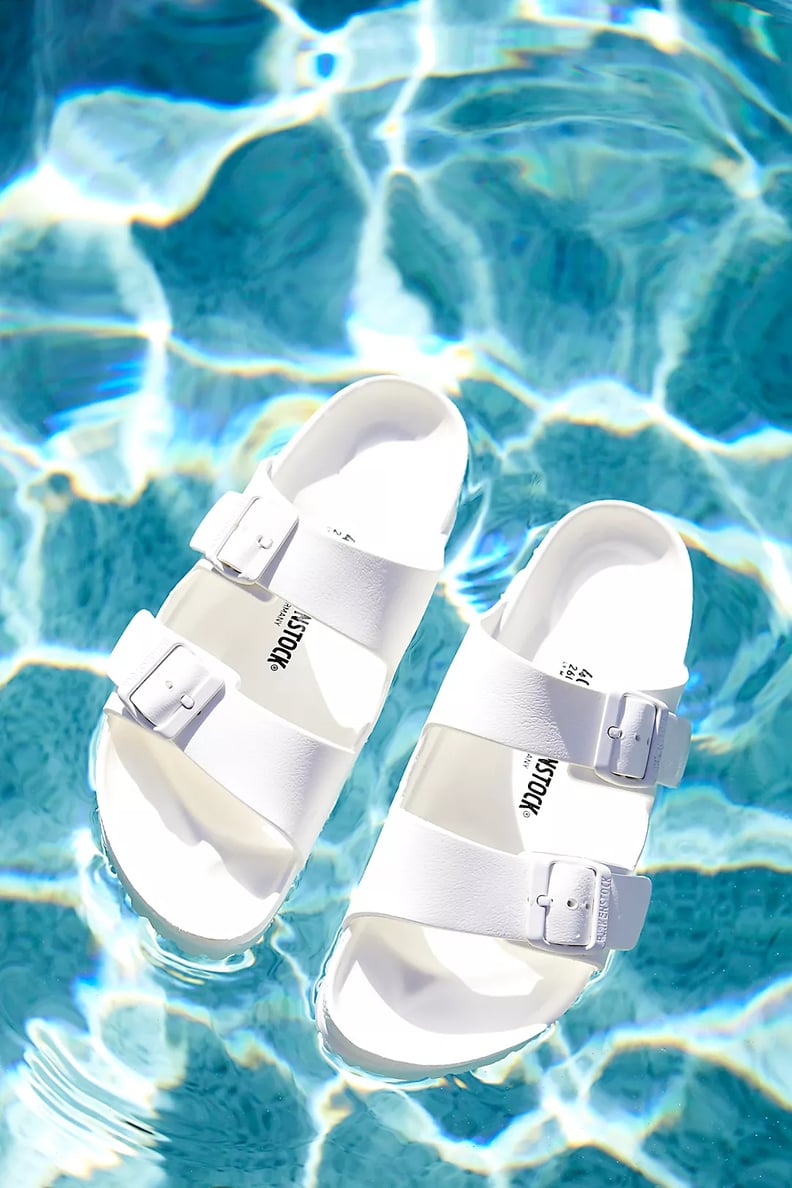 Rubber Sandals: Birkenstock Arizona Eva Waterproof Sandals
If you're going to be hiking by the water this summer, these rubber Birkenstock Arizona Eva Waterproof Sandals ($50) are essential. They're comfortable and affordable, and they have a lot of POPSUGAR fans. These might not be the sandals to wear for your 10-mile hikes, but they've got a surprising amount of traction, and if you like to be as minimal as possible, these are the shoes to grab.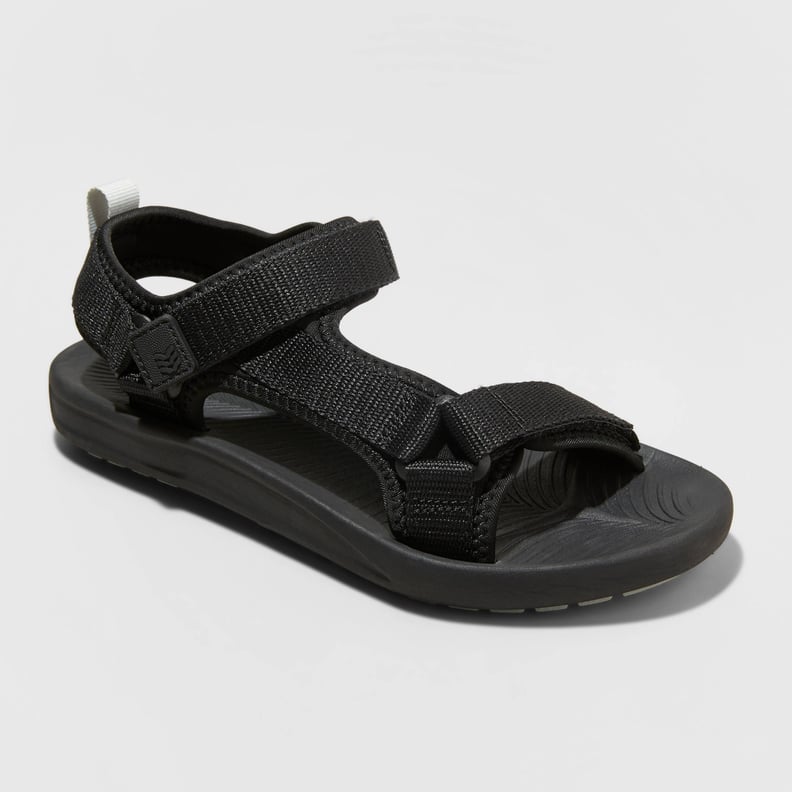 Affordable Sandals: All in Motion Isla Sport Sandals
If you are looking for outdoor sandals but aren't quite sure about the concept yet, try buying a shoe that won't break the bank. We like these affordable All in Motion Isla Sport Sandals ($30). They're comfortable and lightweight, and they come in both black and white. Plus, they're made with recycled materials.
Water Sandals: Keen Water Shoes
Keep your toes covered while still wearing waterproof sandals, thanks to these Keen Water Shoes ($120). If you're looking for great stability and sandals built for the water, these are a great choice. Plus, they're comfortable and easily adjustable, so you can use them on hikes and while doing water activities.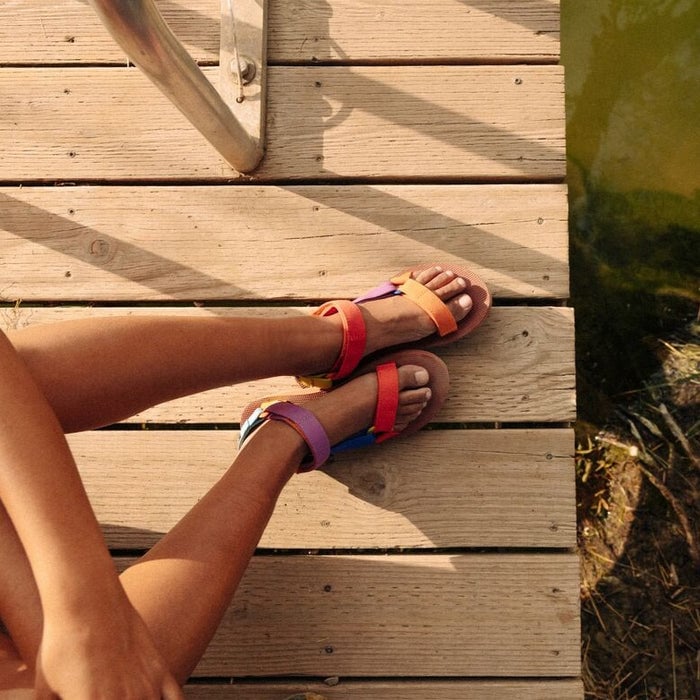 Colorful Sandals: Teva x Cotopaxi Universal Sandal
If you want a sporty sandal with a few pops of color, try this Teva x Cotopaxi Universal Sandal ($60). It's comfortable and easy to wear, and it looks great with all kinds of hiking gear. Plus, it's vegan, created using synthetic and plant-based materials. If you're in between sizing, the company recommends sizing down for a slightly more snug fit.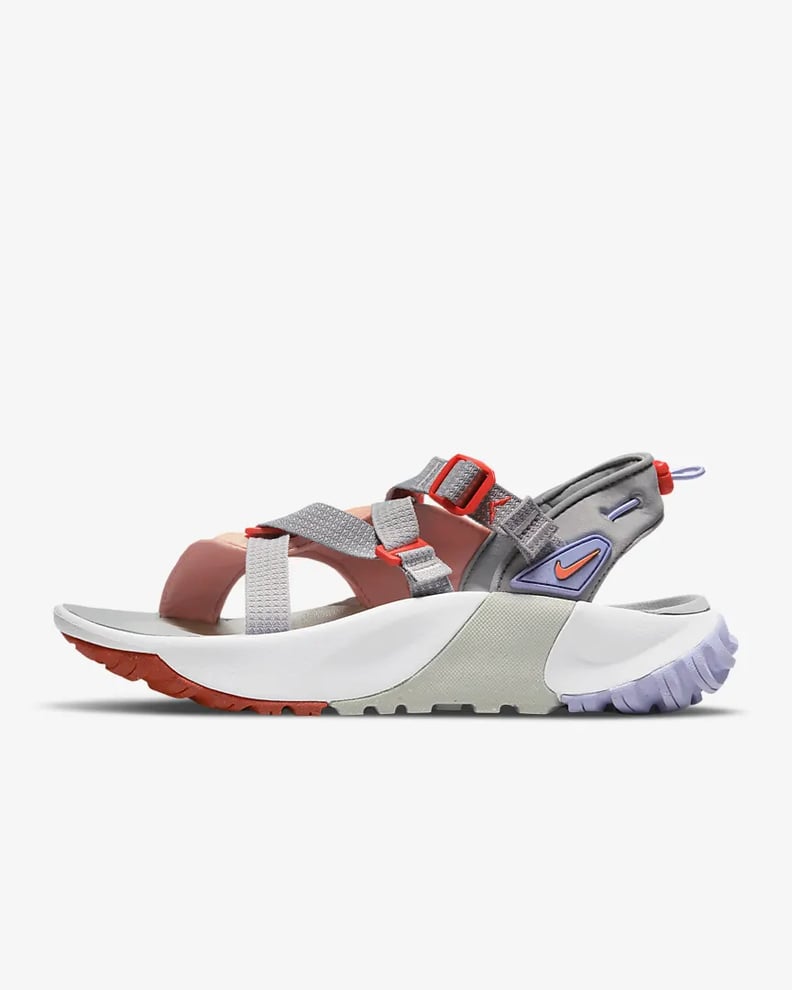 Cushioned Sandals: Nike Oneonta Sandal
If you need extra cushioning, we'd recommend these Nike Oneonta Sandals ($65). They've got a few adjustable straps that help ensure a perfect fit, and the thick foam sole is great for hiking all day. Plus, they're super durable, and customers say they run true to size.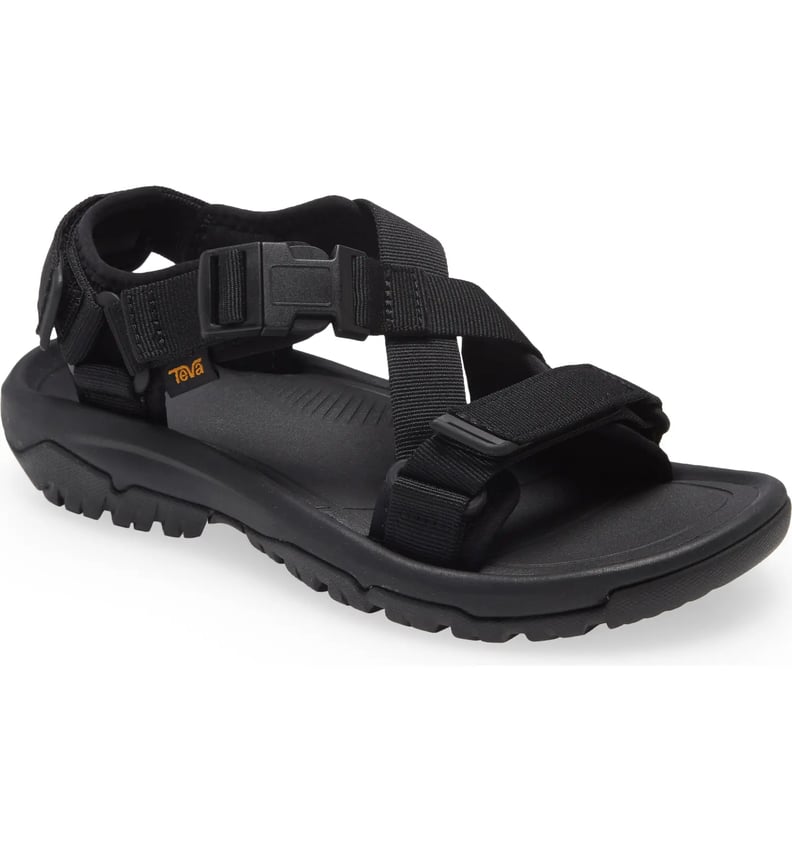 Strappy Sandals: Teva Hurricane Verge Sandal
If you want shoes with lots of support and straps, you need these Teva Hurricane Verge Sandals ($80). The water-resistant webbing dries quickly and is made from recycled materials, which we can always get behind. They're also made of antimicrobial fabric that's meant to help with odor control, so if you're going on a long hiking trip, these may be a great option.