Australia's Emma McKeon Is 2nd Woman to Win 7 Olympic Medals
Australia's Emma McKeon Makes History as the Second Woman to Win 7 Medals at a Single Olympic Games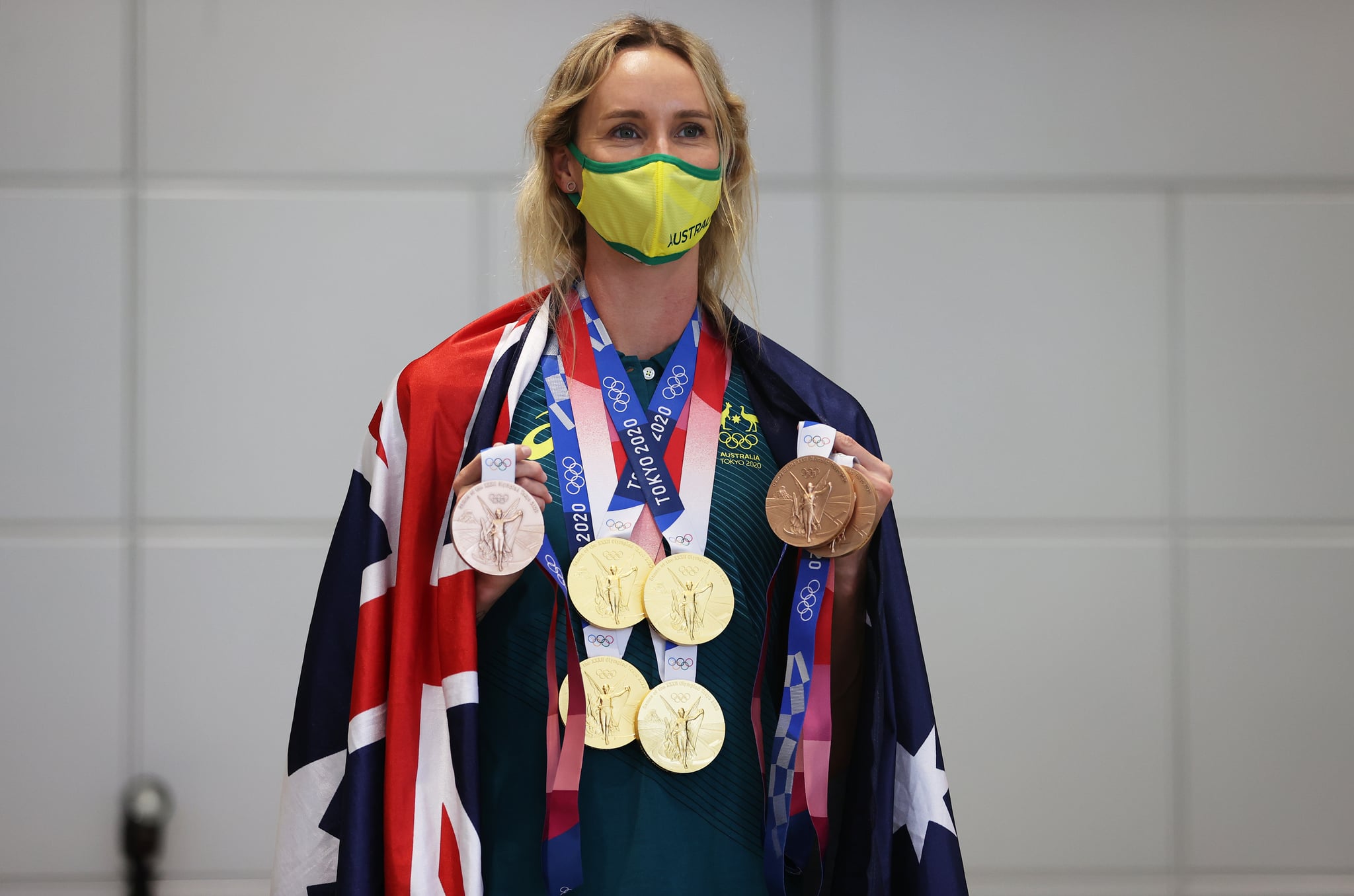 Olympic swimmer Emma McKeon of Team Australia has made history in Tokyo as the second woman to ever win seven medals during a single Olympic Games — the first was USSR gymnast Maria Gorokhovskaya in 1952. She is the most decorated Olympic swimmer at the Tokyo Games. Among Emma's medals, she won her first individual Olympic gold medal in the women's 100m freestyle, during which she set an Olympic record of 51.96. McKeon then went on to win her second individual gold medal in the women's 50m freestyle where she set another Olympic record of 23.81. As a teammate, McKeon was a part of Australia's world-record-breaking women's 4x200m freestyle relay, set an Olympic record in the women's 4x100m medley relay, and set a world record in the women's 4x100m freestyle relay.
With all of her accolades in Tokyo, it certainly shows that McKeon comes from a family of swimmers. Her mother, Susie McKeon, competed in the 1982 commonwealth games; her uncle is bronze medal Olympian Robert Woodhouse (Los Angeles, 1984); her father, Ron McKeon, competed in both Moscow (1980) and Los Angeles (1984); and her brother David McKeon competed in London (2012) and Rio (2016) where Emma also competed.
Below is a list of Emma's wins including links to videos to witness each one.
Australian Women's Olympic Swimming: Gold Medals
Australian Women's Olympic Swimming: Bronze Medals