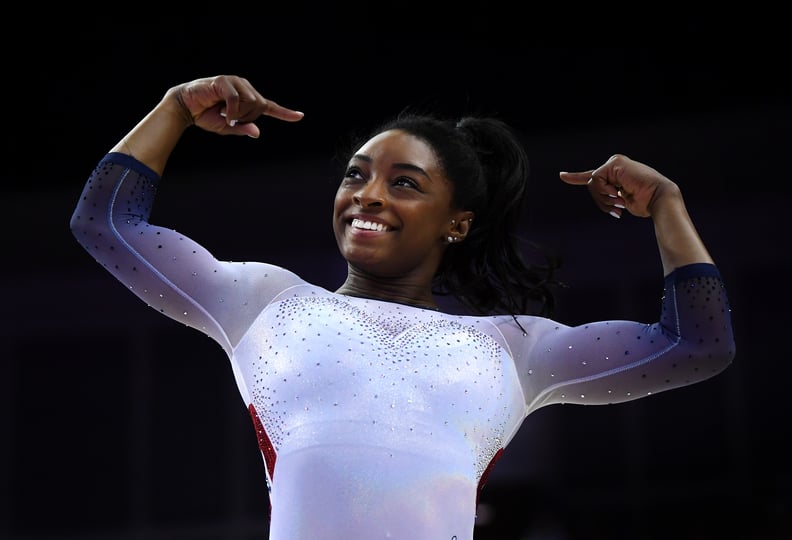 Getty | Laurence Griffiths
01
She Orders Pizza After Every Meet
After competing, Simone's favorite thing to do is order pizza — pepperoni pizza with stuffed crust, to be exact. While chatting with ABC News about the secrets to her success in August 2016, Simone said that, win or lose, pizza is always the answer. "It doesn't even matter if I don't win a self-gold, after every meet I have pizza," she said.
02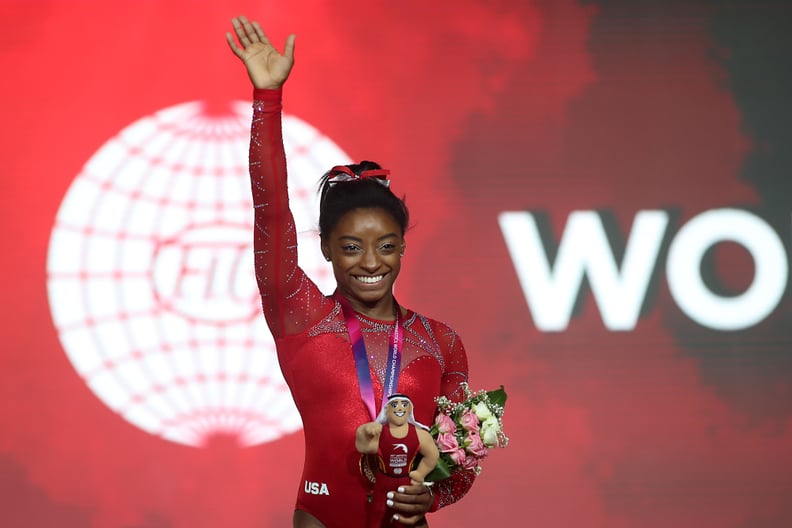 She Once Competed With a Kidney Stone
Despite leading Team USA to gold at the 2018 gymnastics world championships in Doha, Simone was suffering severe pain from a kidney stone. Though she'd been admitted to the hospital before the meet, she'd left without passing the stone, which she lovingly nicknamed the "Doha Pearl" due to its size. She later joked to USA Today, "I'm trying not to move every time I do something just in case [the stone] moves. Then I also hear roller coasters might help kidney stones, and I'm like my own roller coaster out there."
03
She Has ADHD, and She Considers It a Superpower
Simone was diagnosed with attention-deficit/hyperactivity disorder at an early age, but she'd kept this information private until Russian hackers leaked her medical records ahead of the 2016 Olympic Games. After it was revealed that Simone had tested positive for methylphenidate (aka Ritalin), she took to social media to defend herself. "Having ADHD, and taking medicine for it, is nothing to be ashamed of [and] nothing that I'm afraid to let people know," she tweeted.
Later, during an interview with Understood, a nonprofit organization that provides online resources for ADHD, Simone explained that she has never let her ADHD hinder her and the way we frame learning disabilities can make all the difference for young children. "If you start to think of it as a superpower, then that's kind of cool," she said.
04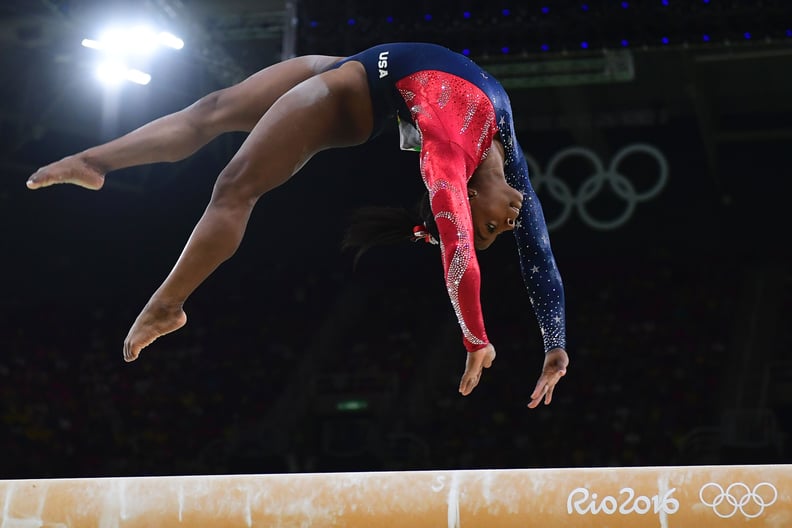 She Has a Love-Hate Relationship With the Beam
Ever since she took home a bronze medal on the balance beam at the Rio Olympics in 2016, Simone has struggled with her confidence on the beam. Even more than three years later, she confessed to USA Today Sports that 2016 affected her feelings about the beam in a way she wasn't sure she could recover from — but she's definitely made progress. "It took a while," she said. "I have this love-hate relationship with the beam. I've always told myself, 'If you hate beam, the beam will hate you.'"
05
She Fights Through a Lot of Pain
Though she's only in her early twenties, Simone has sustained so many injuries over the years that she lives in a near-constant state of discomfort. In March 2019, she told the Daily Mail that her friends often joke that she'll be in a wheelchair by 30. "Pain is just something I live with and that is pretty odd for my age, right? It feels weird if I'm not in pain," she said, later adding, "If you are jumping up in the air all the time, sometimes gravity says no."
06
She Got Angry in Competition, and She Doesn't Regret It
She may have made history with her double-double beam dismount, but Simone still considers the first night of women's competition at the 2019 US Gymnastics Championships a night she wants to "throw in the trash." After her third event that night, the uneven bars, Simone even called her routine a "piece of sh*t" on national TV. Later, while chatting with TeamUSA.org, she said it was a relief to be able to express herself rather than hold her emotions in. "Should I have probably cussed? No, I probably shouldn't have done that, but it was real," Simone admitted. "It's what I felt in that moment."
For her, showing disappointment or anger is her way of release. She later added, "If you just show no emotion, you're kind of at a plateau. I feel like, before, I was a little bit scared to show emotion, but now it is what it is, whatever happens, happens; and it's OK to be mad if you think you did a bad routine."
07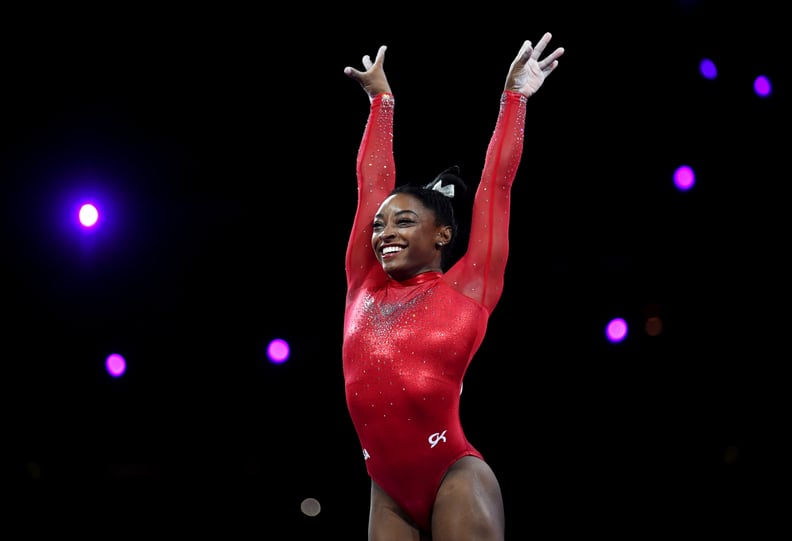 She Isn't Afraid to Call Herself the Best
Pretty much anyone will tell you that Simone is the best gymnast of all time, and you know what? She'll agree with you. As Simone explained to USA Today in October 2019, after becoming the most decorated gymnast in world championship history, her dominance in the sport is simply an objective fact. "It's not out of cockiness," she said. "I've won five world titles and if I say, 'I'm the best gymnast there is,' [the reaction is], 'Oh, she's cocky. Look at her now.' No, the facts are literally on the paper."
Simone thinks it's important to recognize her own talent so that other girls and women are comfortable doing the same. "It's important to teach our female youth that it's OK to say, 'Yes, I am good at this,' and you don't hold back," she said. "You only see the men doing it. And they're praised for it and the women are looked down upon for it. But I feel like it's good [to do] because once you realize you're confident and good at it, then you're even better at what you do."