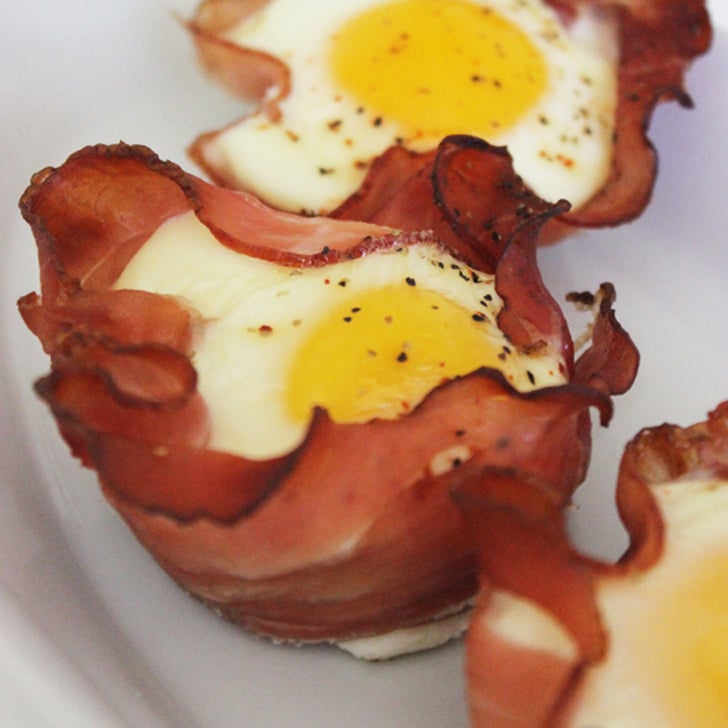 POPSUGAR Photography | Lizzie Fuhr
POPSUGAR Photography | Lizzie Fuhr
When you're busy, tired, or unable to bother with an elaborate meal, there's nothing like an egg breakfast to fill you up and get you ready for the day. Get your dose of protein, iron, vitamins, and more with these 12 creative and healthy egg recipes!
01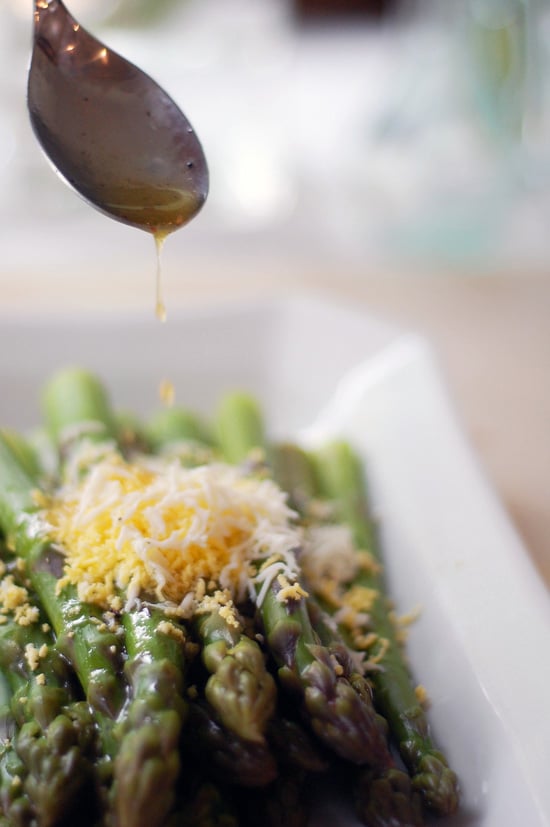 Asparagus With Grated Egg
The inventive technique of grating a hard-boiled egg jazzes up this simple steamed asparagus. A drizzle of vinaigrette ties this whole plate together.
02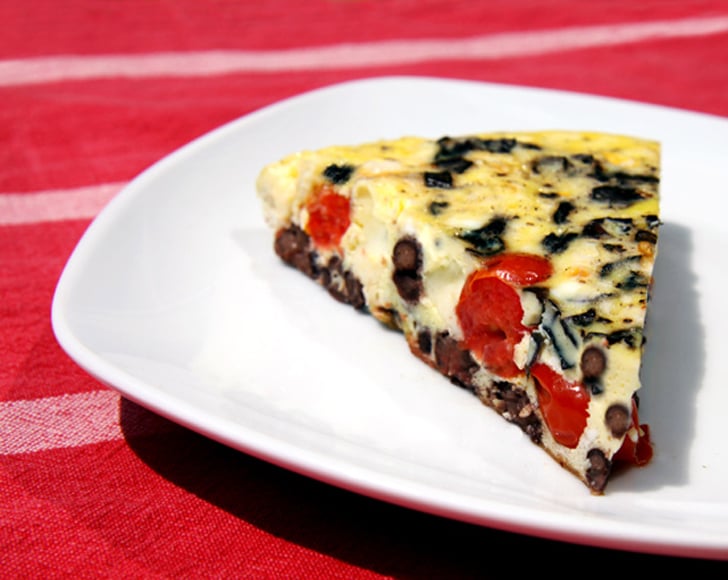 No-Bake Veggie Frittata
Made with cherry tomatoes, cubes of mozzarella cheese, black beans, and purple basil, a high-protein piece of this veggie frittata is bursting with flavor. Pair your under-200-calorie piece with whole-wheat toast or a side salad for the perfect breakfast, lunch, or even dinner.
03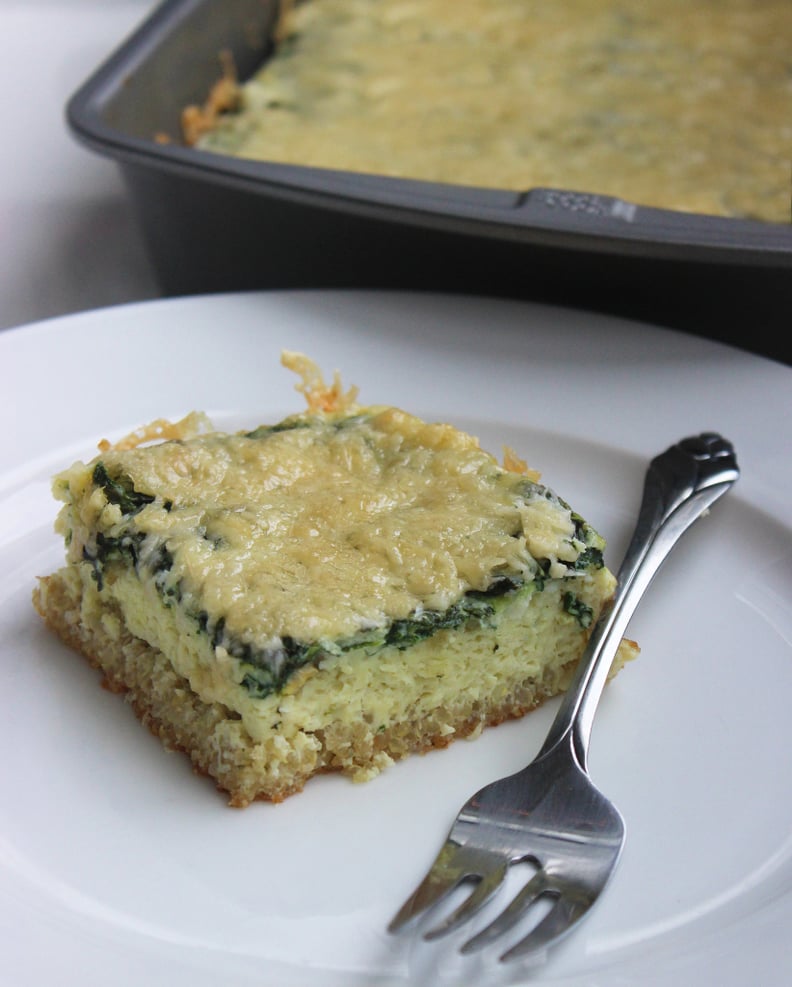 Quinoa Egg Bake
04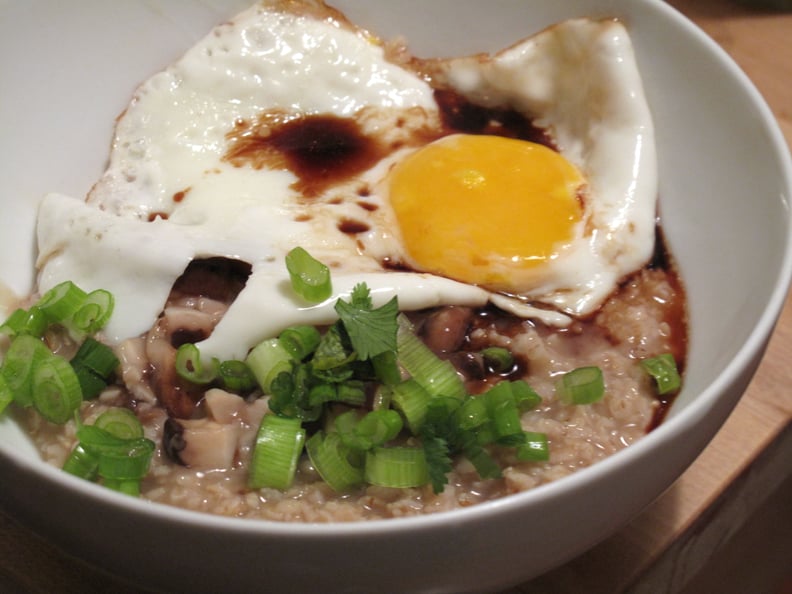 Savory Asian Oatmeal
Instead of starting your day with the same old simple oatmeal, bring a little spicy flair to the table with savory Asian oatmeal that's topped off with a tasty egg.
05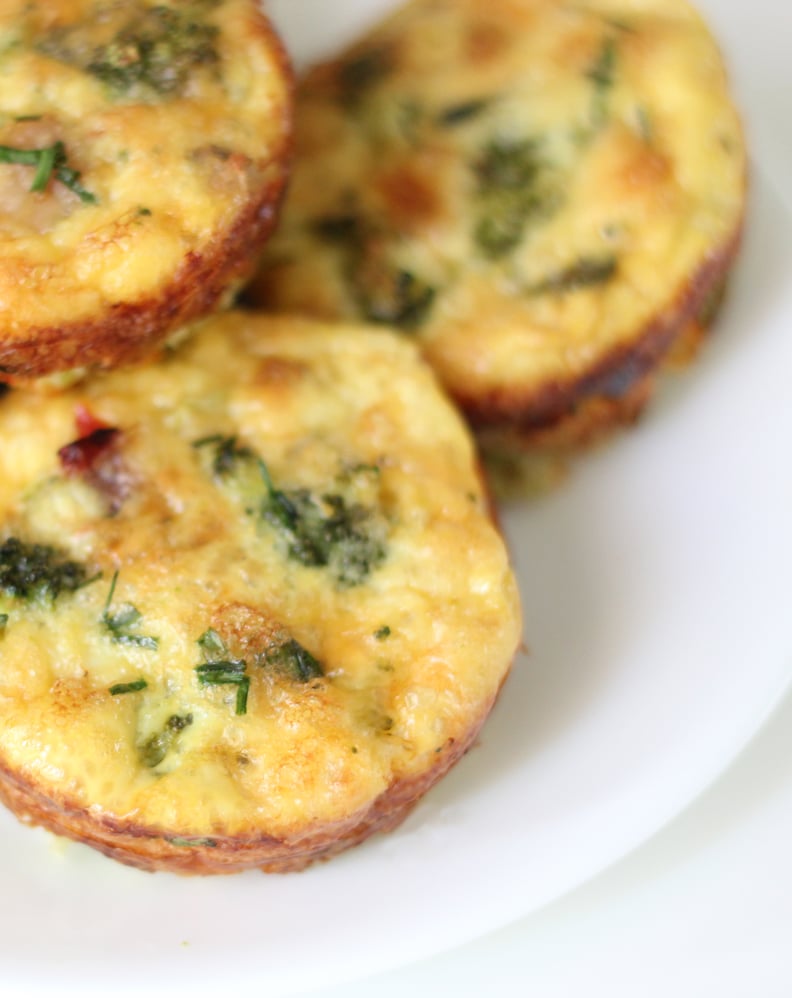 Turkey Sausage Egg Muffins
Lots of veggies and a good dose of protein, all in a portable size — it's all there in these gluten-free egg muffins.
06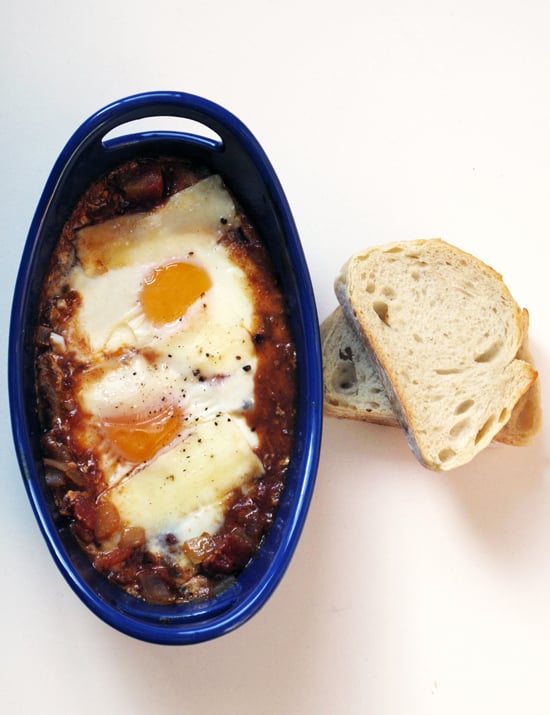 Cinnamon-Spiced Baked Eggs
Jazz up your weeknight dinner with cinnamon-spiced baked eggs. The tomato-onion sauce may satisfy any pasta cravings, and the allspice, cinnamon, and clove flavors add an unexpected element.
07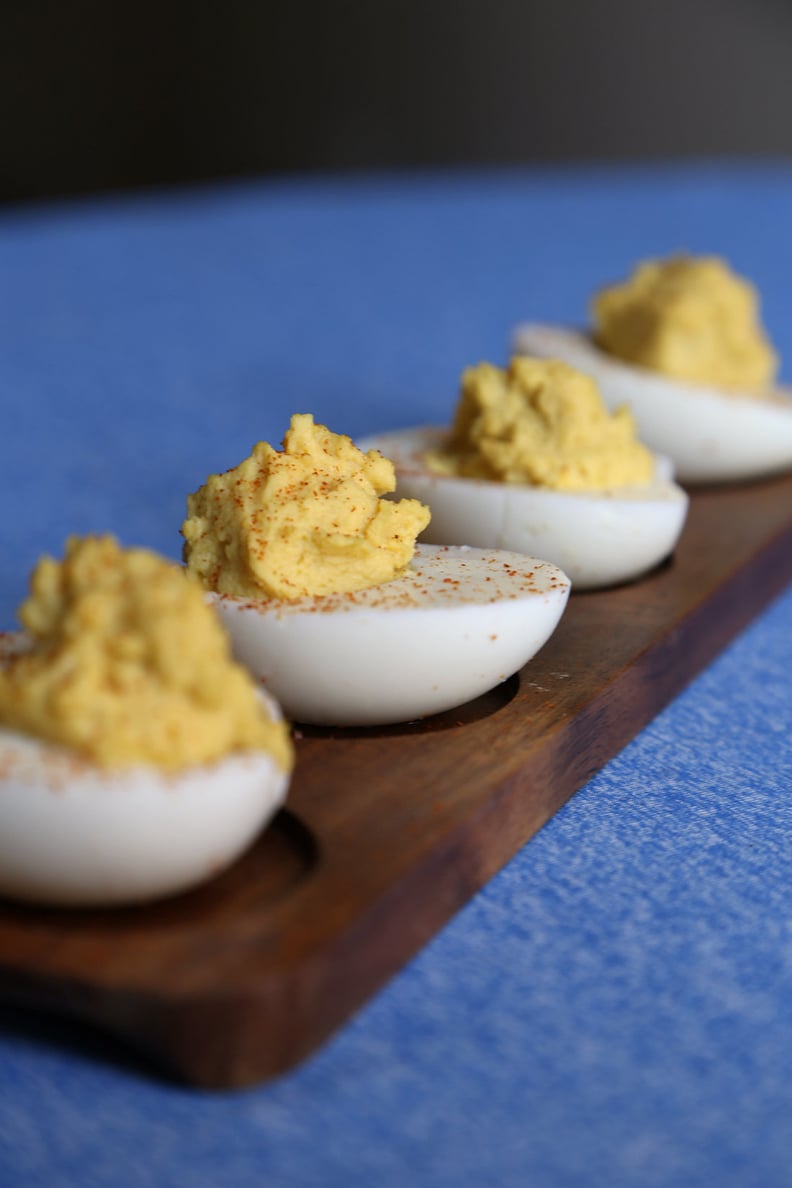 Deviled Eggs
08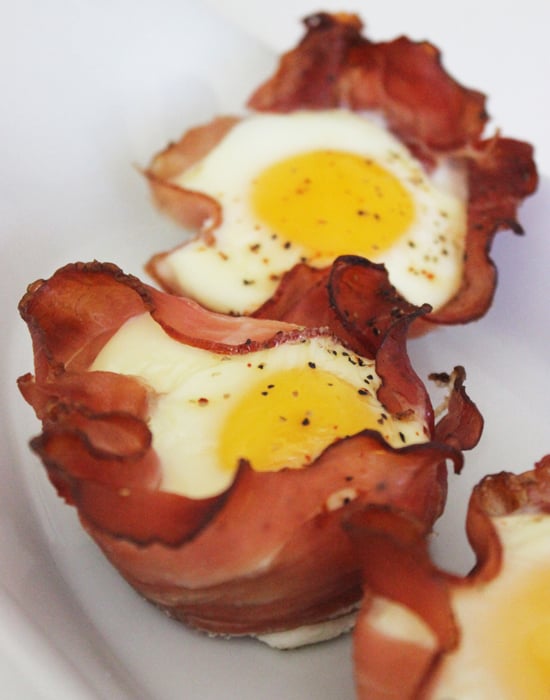 Baked Eggs in Ham Cups
Fast enough for a weekday breakfast but filling enough to keep you satisfied well into the morning, these baked eggs in ham cups are the perfect fast breakfast treat.
09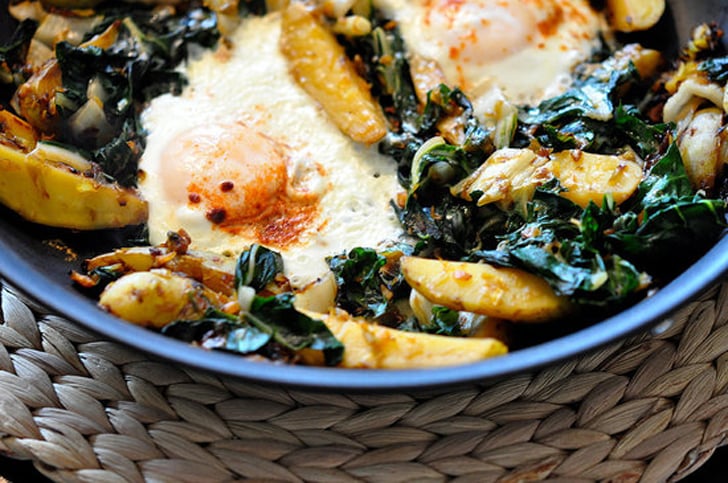 Vegetarian Hash
The perfectly baked eggs nestled in this vegetarian hash make the dish, and the fact that this hash is jam-packed with veggies instead of corned beef and lots of potatoes makes this version a healthy treat.
10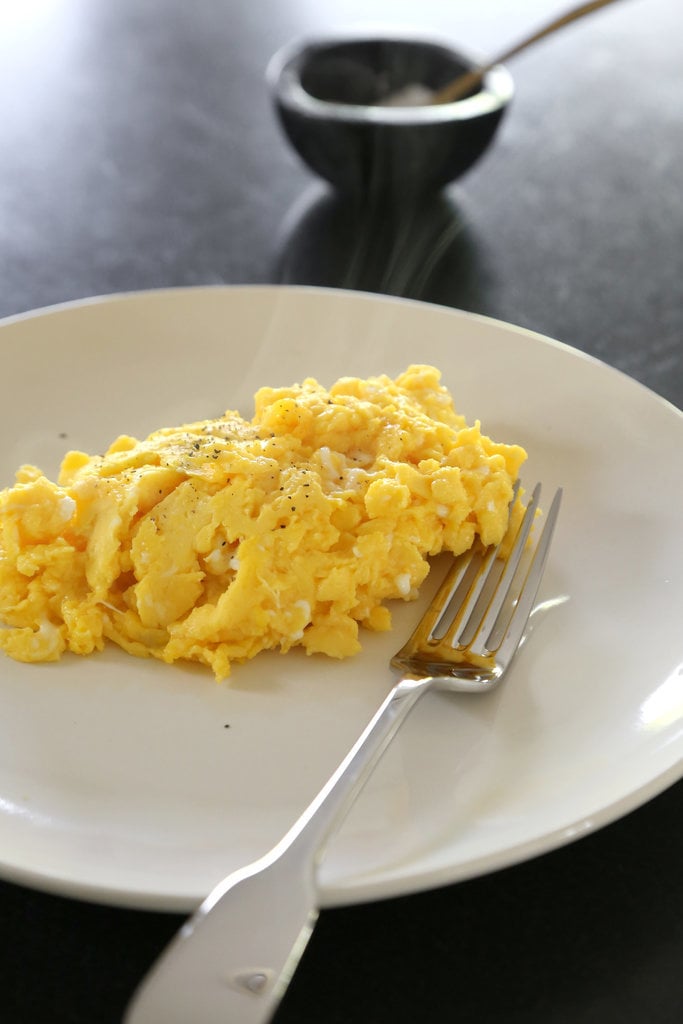 Add Veggies to Scrambled Eggs
11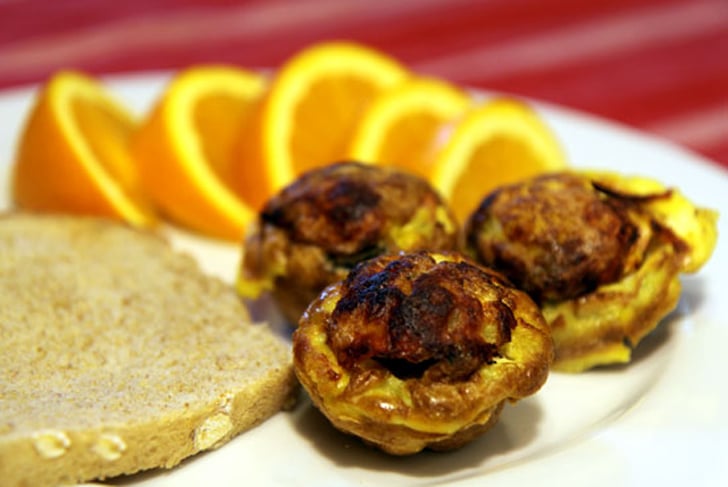 Ebelskivers
Like egg popovers, these ebelskivers are a good option when you're tired of your normal, carb-loaded English muffin/pancake rotation.
12
Egg Avocado Bake
This Paleo-friendly combo of a perfectly baked egg nestled in an avocado is sure to wow when you bring a batch to the table.