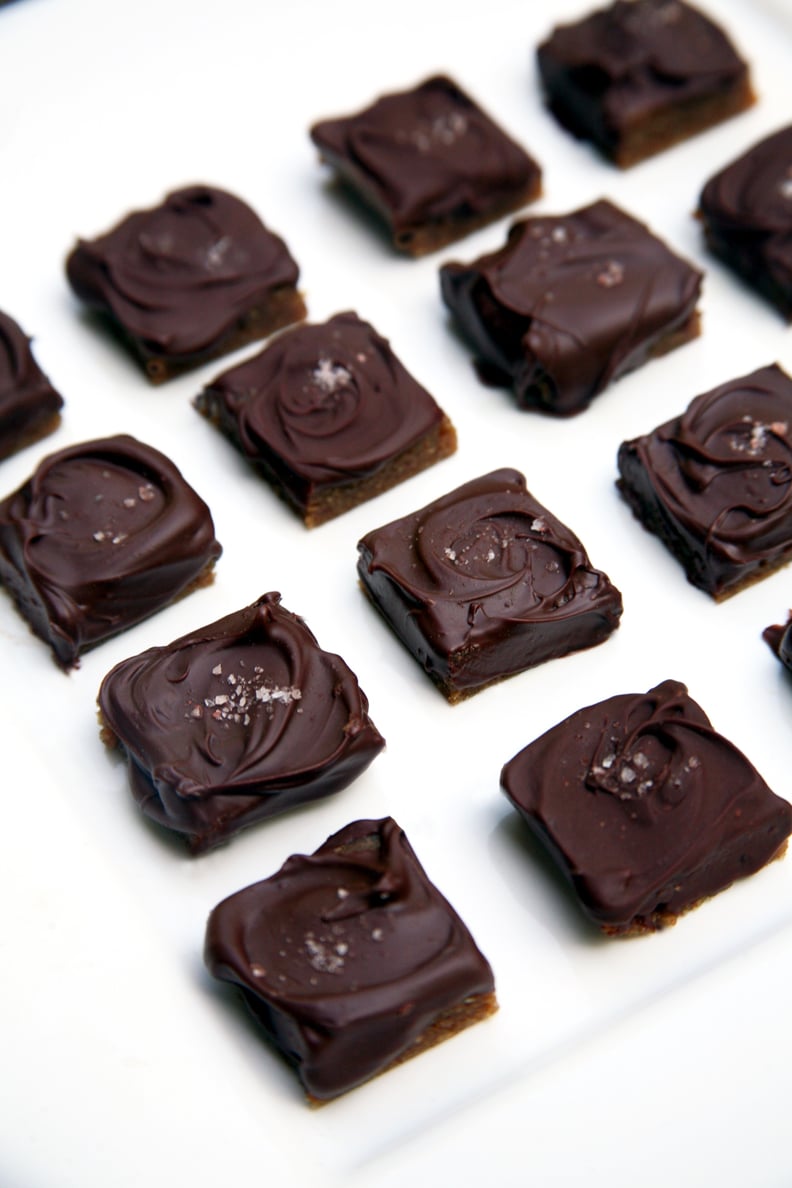 POPSUGAR Photography | Jenny Sugar
POPSUGAR Photography | Jenny Sugar
Even though life is like a box of chocolates and "you never know what you're gonna get," no one wants to get weird ingredients or preservatives, right? So whip up a batch of these homemade chocolates and make someone's day a little sweeter.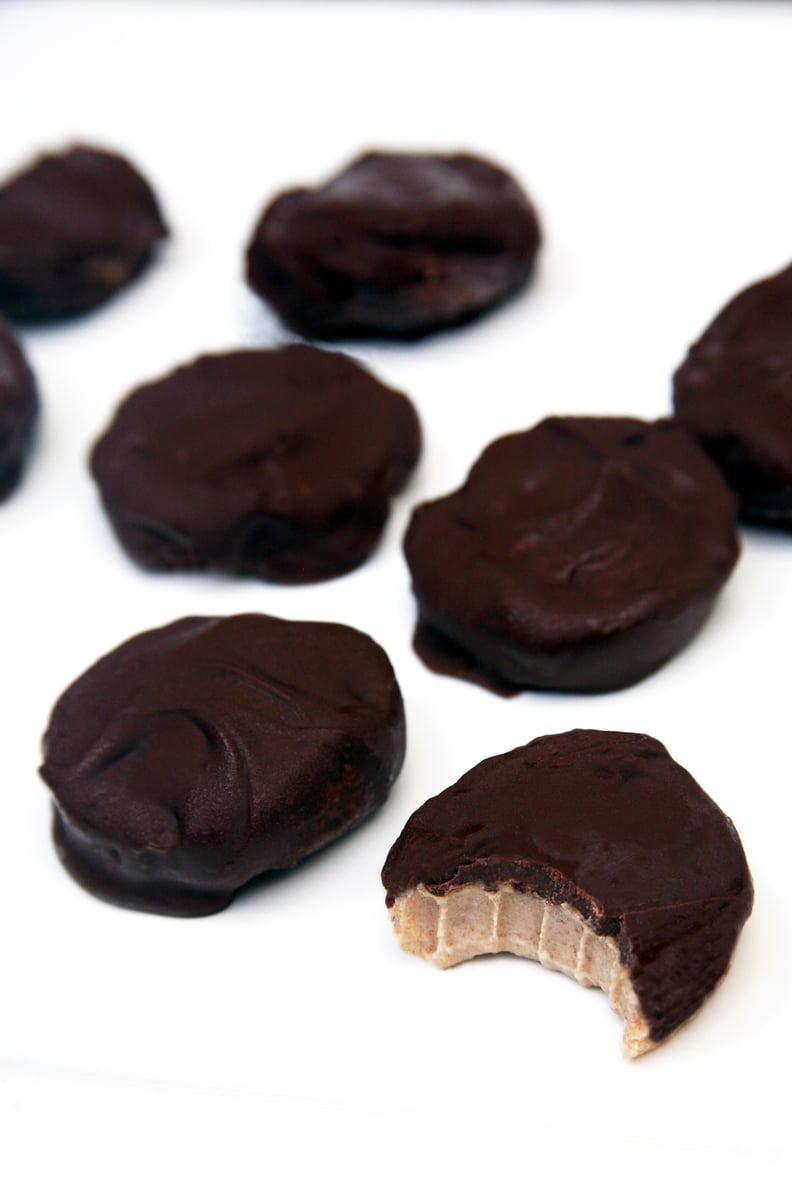 Dairy-Free Peppermint Patties
These vegan Peppermint Patties are the perfect marriage between chocolate and mint, and they taste better than the original because of the creamy, melt-in-your-mouth cashew filling.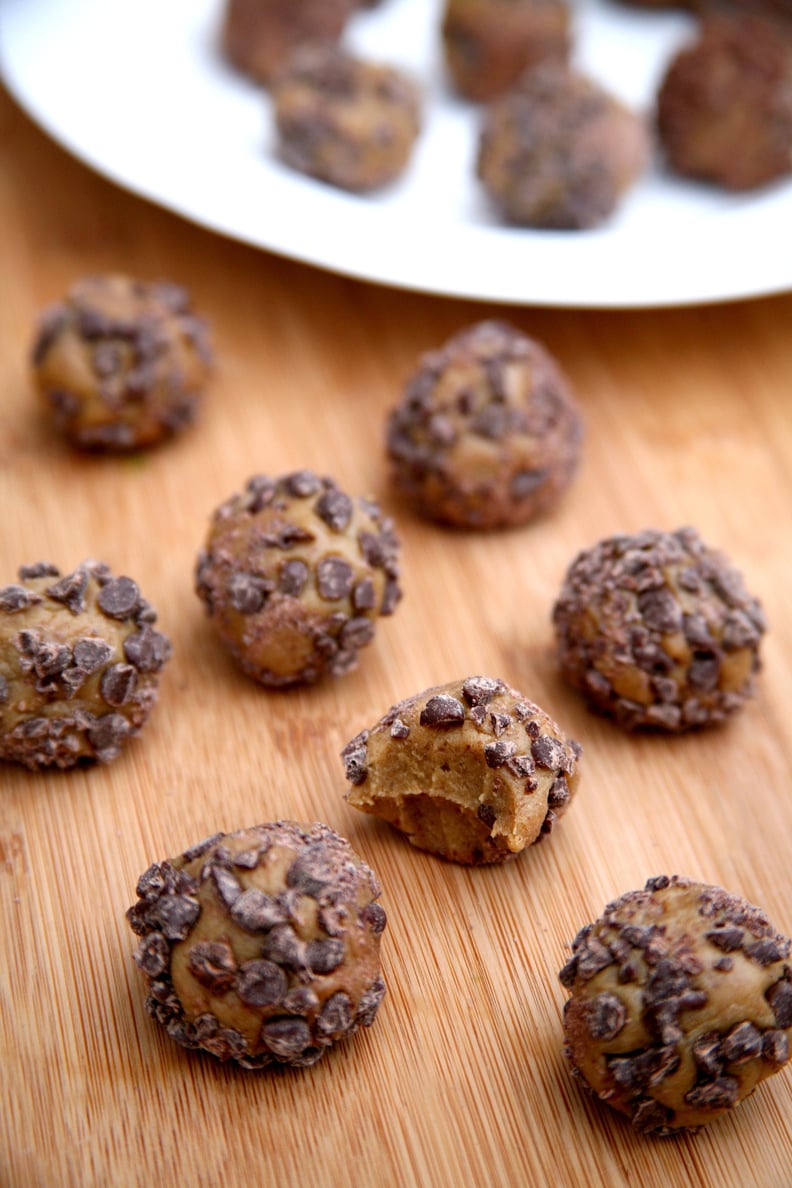 Chocolate Chip Peanut Butter Protein Balls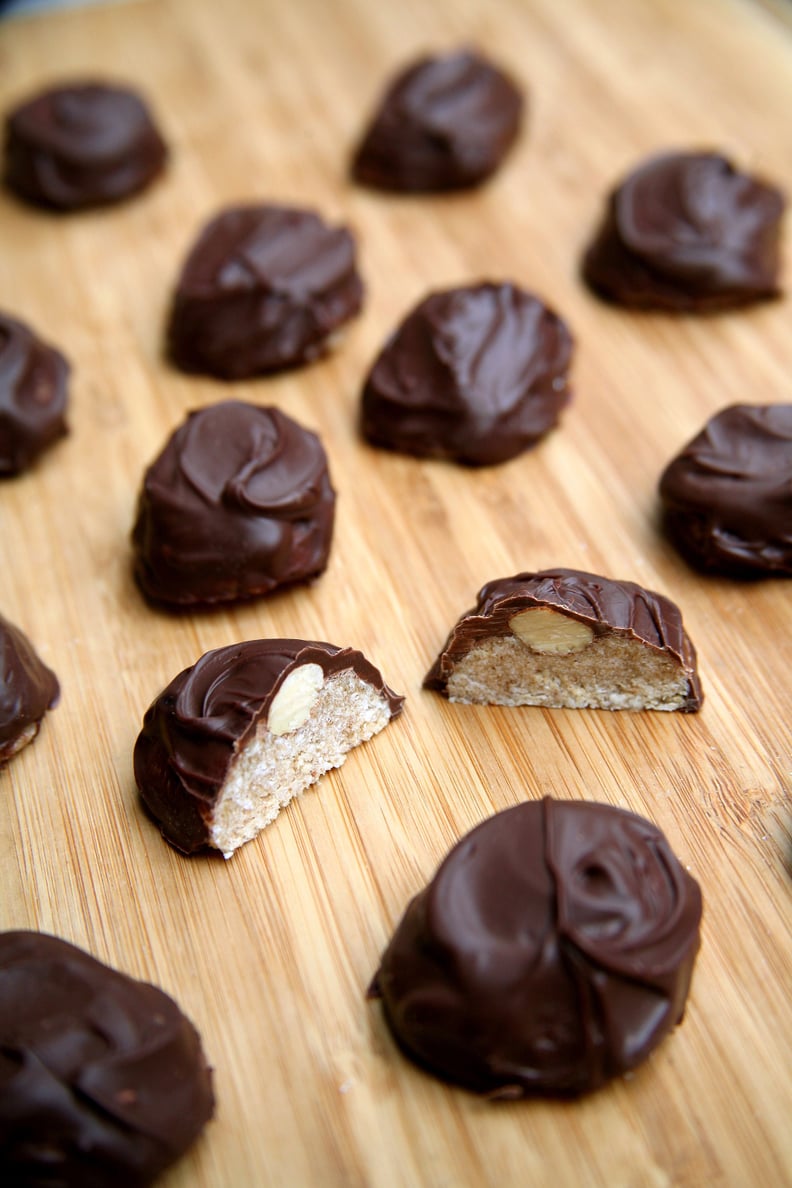 Healthy Almond Joy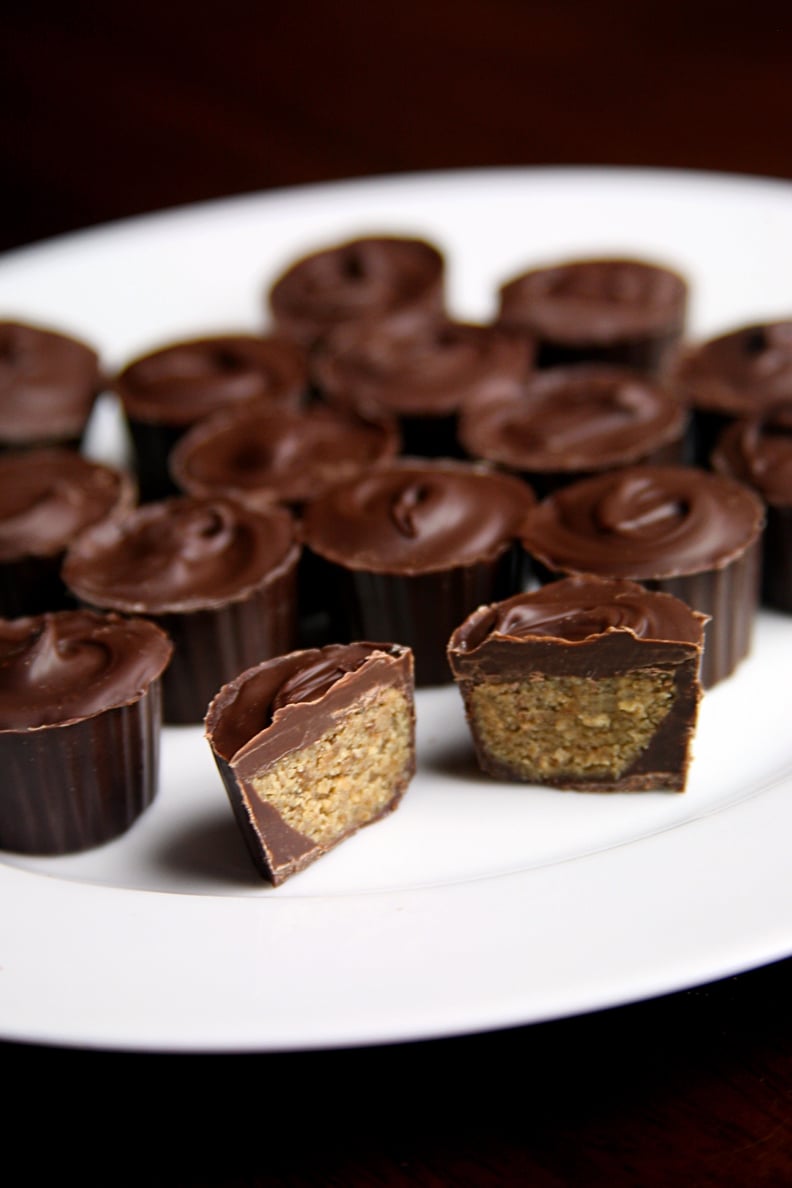 Sunbutter Cups
If you need to avoid nuts, your candy dreams just came true with these Sunbutter cups, filled with a sunflower seed and date mixture that's even better than a Reese's.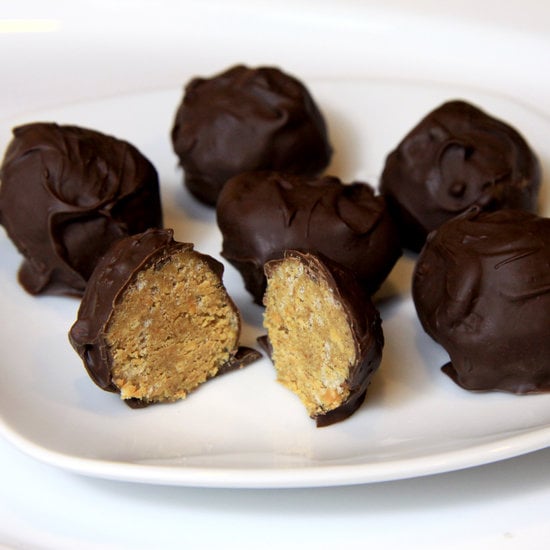 Chocolate Peanut Butter Balls
Dark Chocolate Salted Caramels
Such an easy and amazing treat to whip up, these dark chocolate salted caramels are made with sunflower seeds, dates, dairy-free chocolate chips, and sea salt.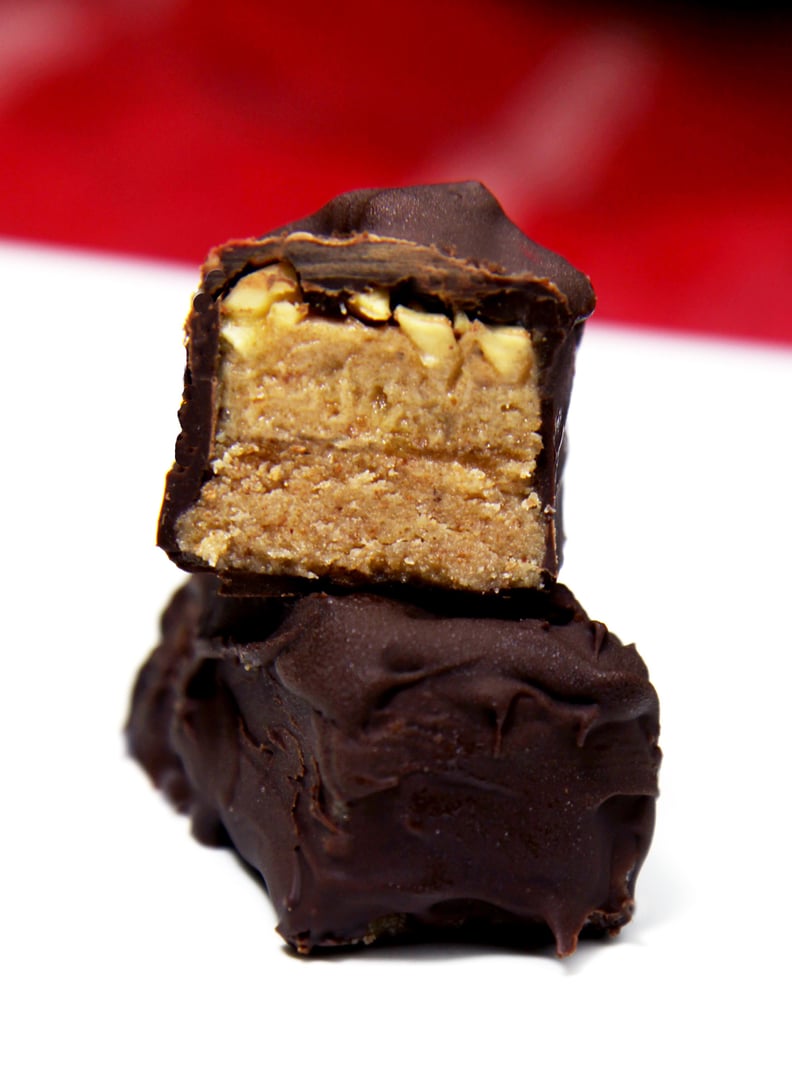 Vegan Snickers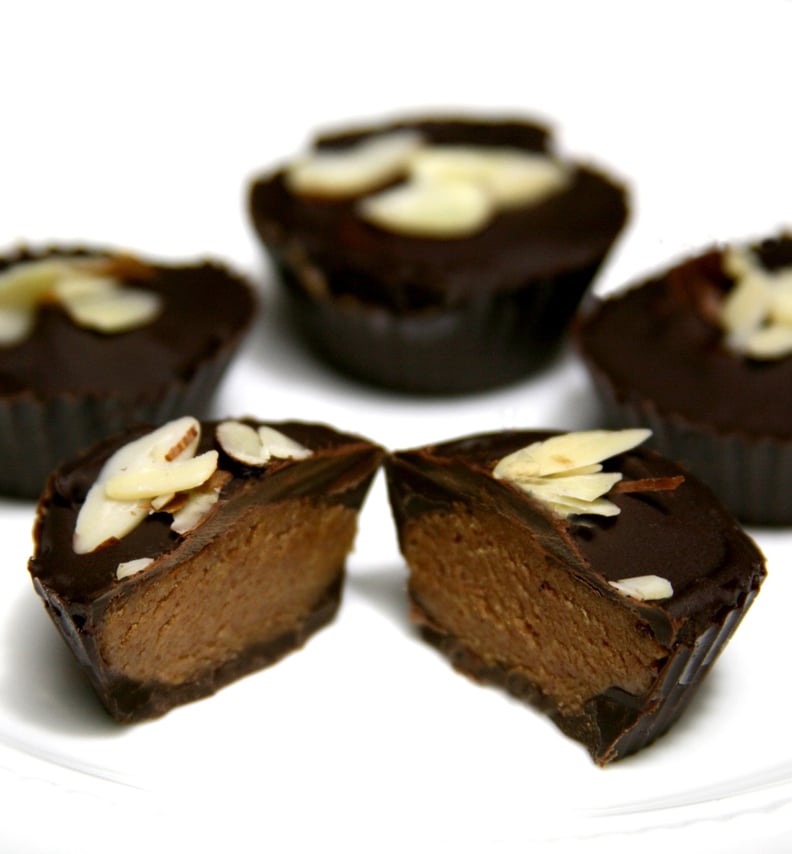 Almond Butter Cups
Made with almond butter and maple syrup, these almond butter cups are lower in calories, fat, cholesterol, and sugar, plus they taste more decadent and rich than the original.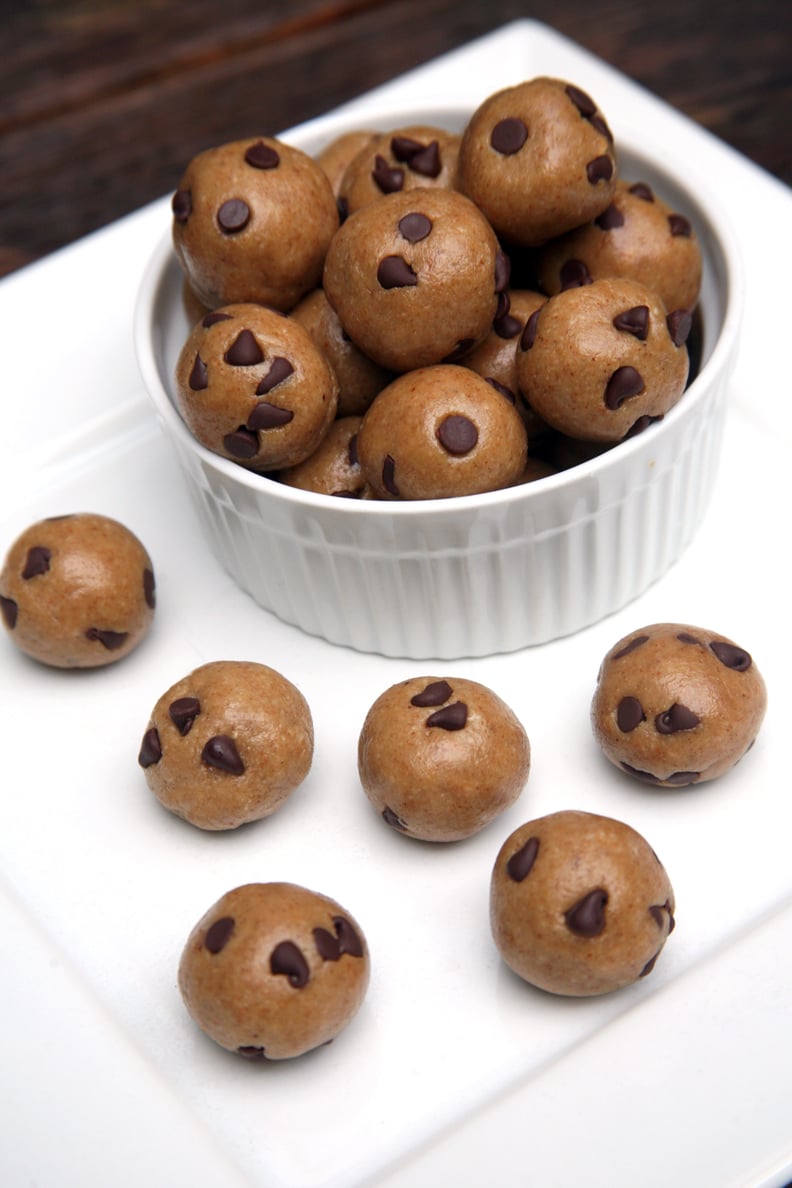 Chocolate Chip Cookie Dough Balls
Made with just raw almonds, golden raisins, rolled oats, and dairy-free chocolate chips, each bite-size ball is soft, is super sweet, and tastes exactly like cookie dough.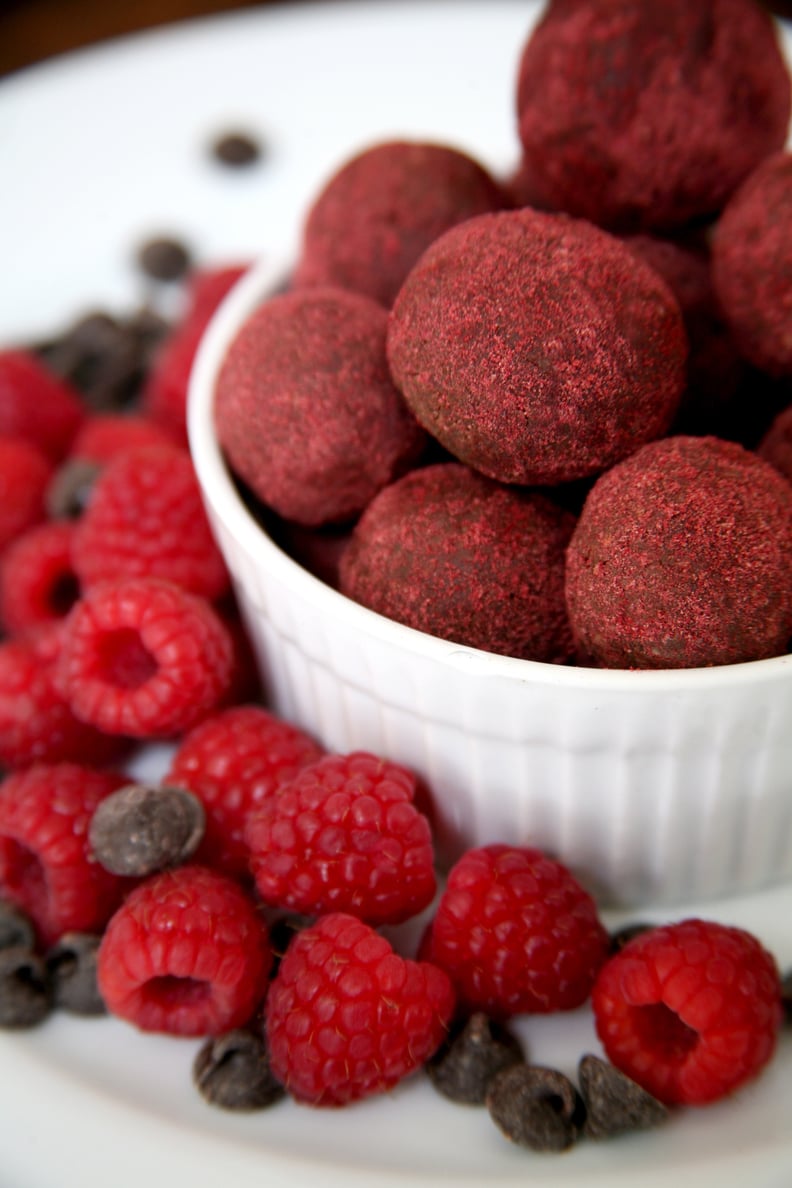 Chocolate Raspberry "Truffle" Protein Balls
While these chocolate raspberry balls technically aren't truffles, they taste just as sweet and delicious, and your health-minded friends are sure to appreciate them.
Mint Chip Truffles
Peppermint Pattie and Junior Mints fanatics will flip for these tasty mint truffles.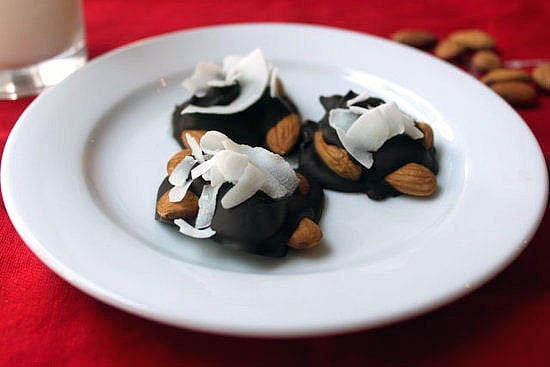 Dark Chocolate Nut Clusters
Please the Paleo-lovers in your life with these simple dark chocolate nut clusters. Get creative and use any type of nut, then mix in some dried fruit for a little added sweetness.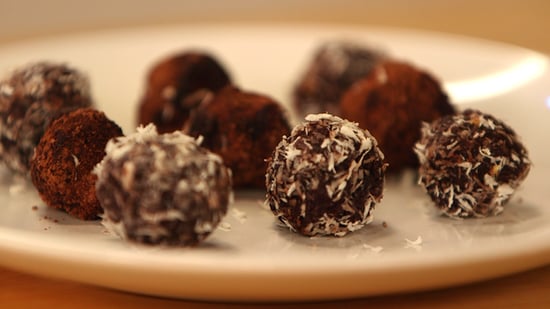 Raw Chocolate Truffles