Vegan Peppermint Patties
Healthy and Homemade 60-Calorie Peppermint Patties
You're not into Snickers, and even a Reese's Peanut Butter Cup doesn't get you excited. York Peppermint Patties. Now that's what you crave. The cool, creamy, minty filling surrounded by that layer of dark chocolate. Too bad Peppermint Patties are higher in sugar than both Snickers and Reese's with 11 grams per piece. And if you're avoiding dairy, you can kiss that minty-chocolate deliciousness goodbye.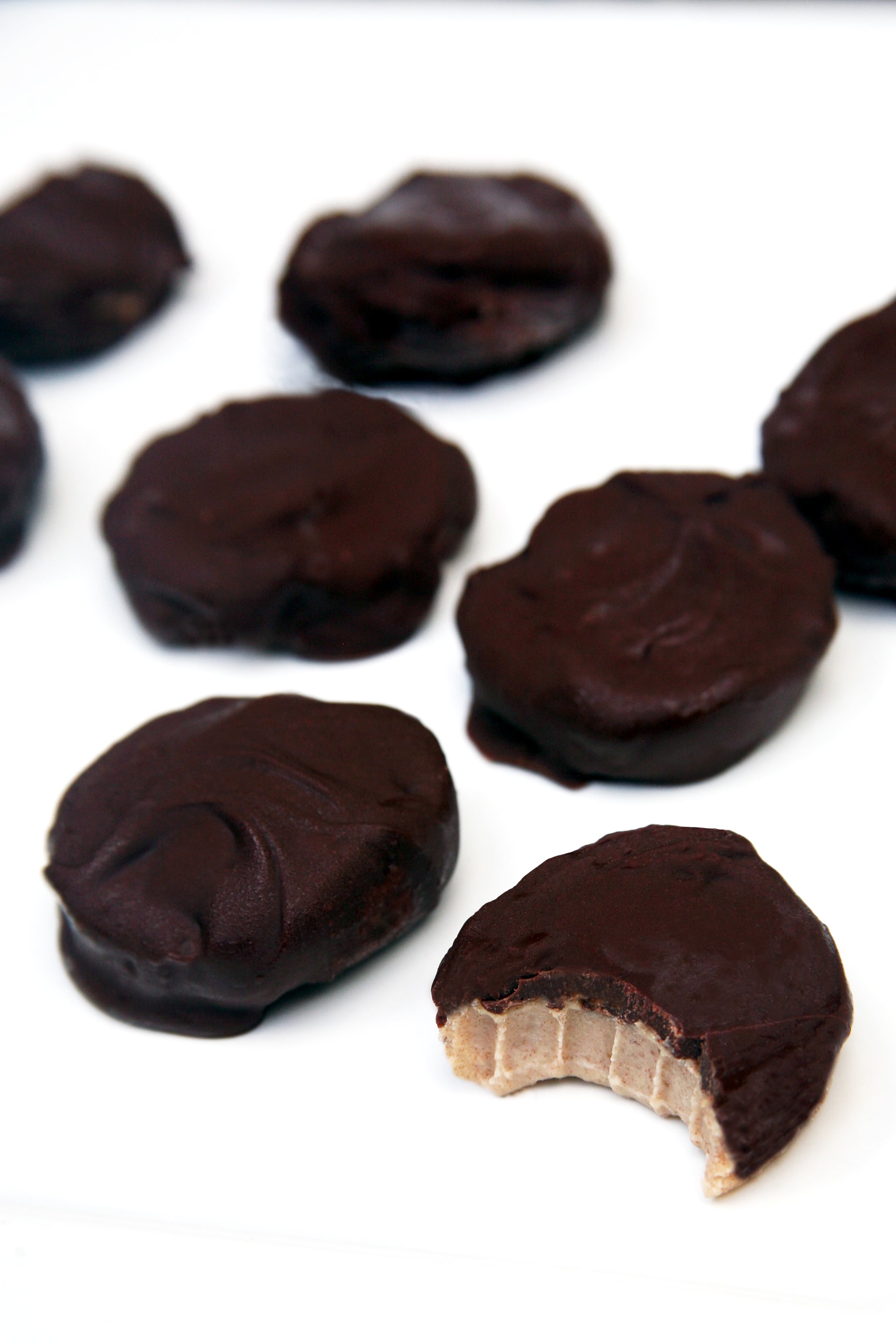 That is unless you whip up this super simple homemade recipe that's completely dairy free and has only 2.2 grams of sugar. And because they're made with cashews, each one also offers 1.5 grams of protein and 5 percent of your daily iron. Now that's a reason to get on this recipe if I ever heard one.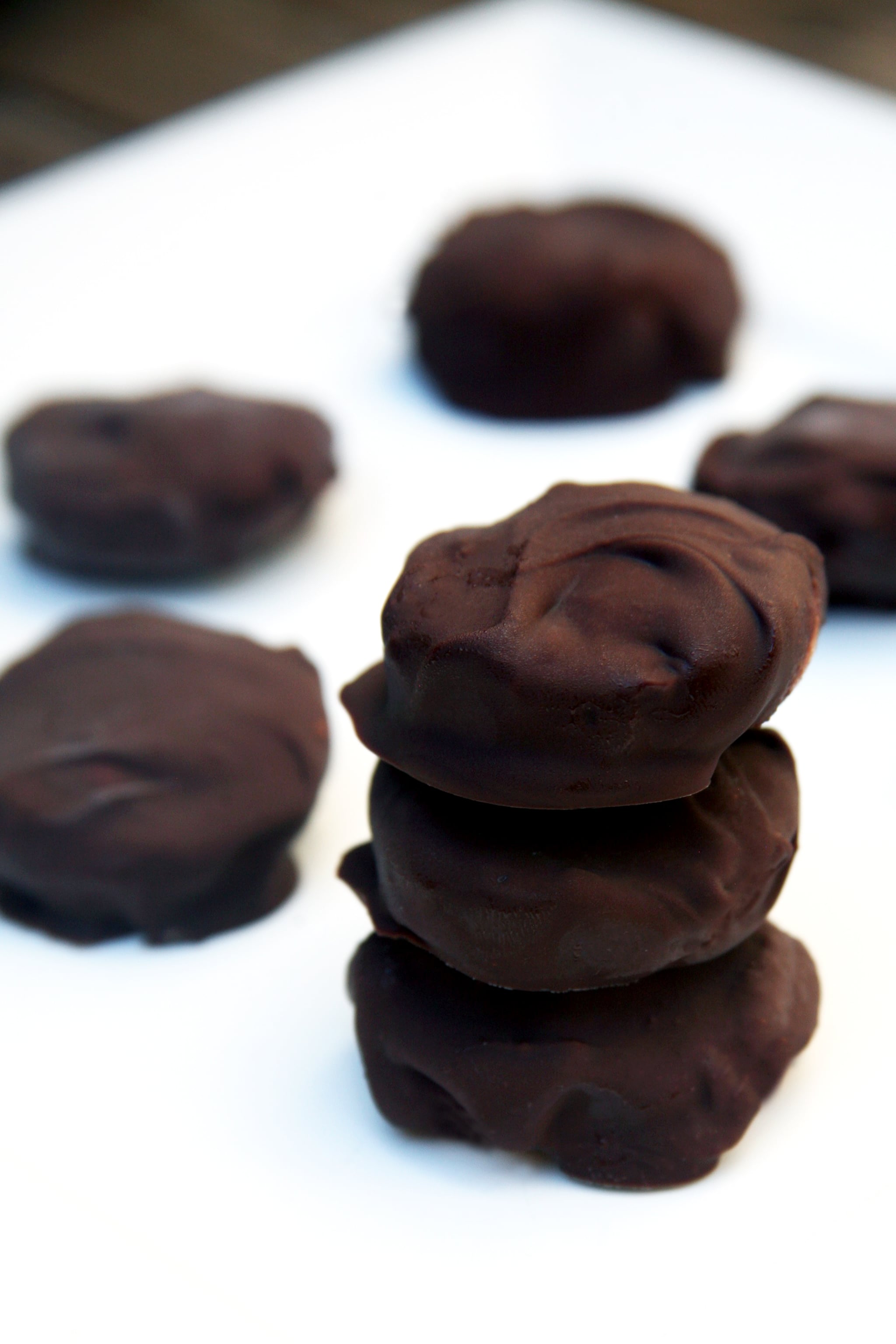 The only thing you need to do is take a few hours (or overnight) to soak the raw cashews. Then these come together in less than 90 minutes. And the taste? They're the perfect marriage between chocolate and mint, and these taste better because of the creamy, melt-in-your-mouth cashew filling. Plus the sweetness of the dates tastes so much less fake.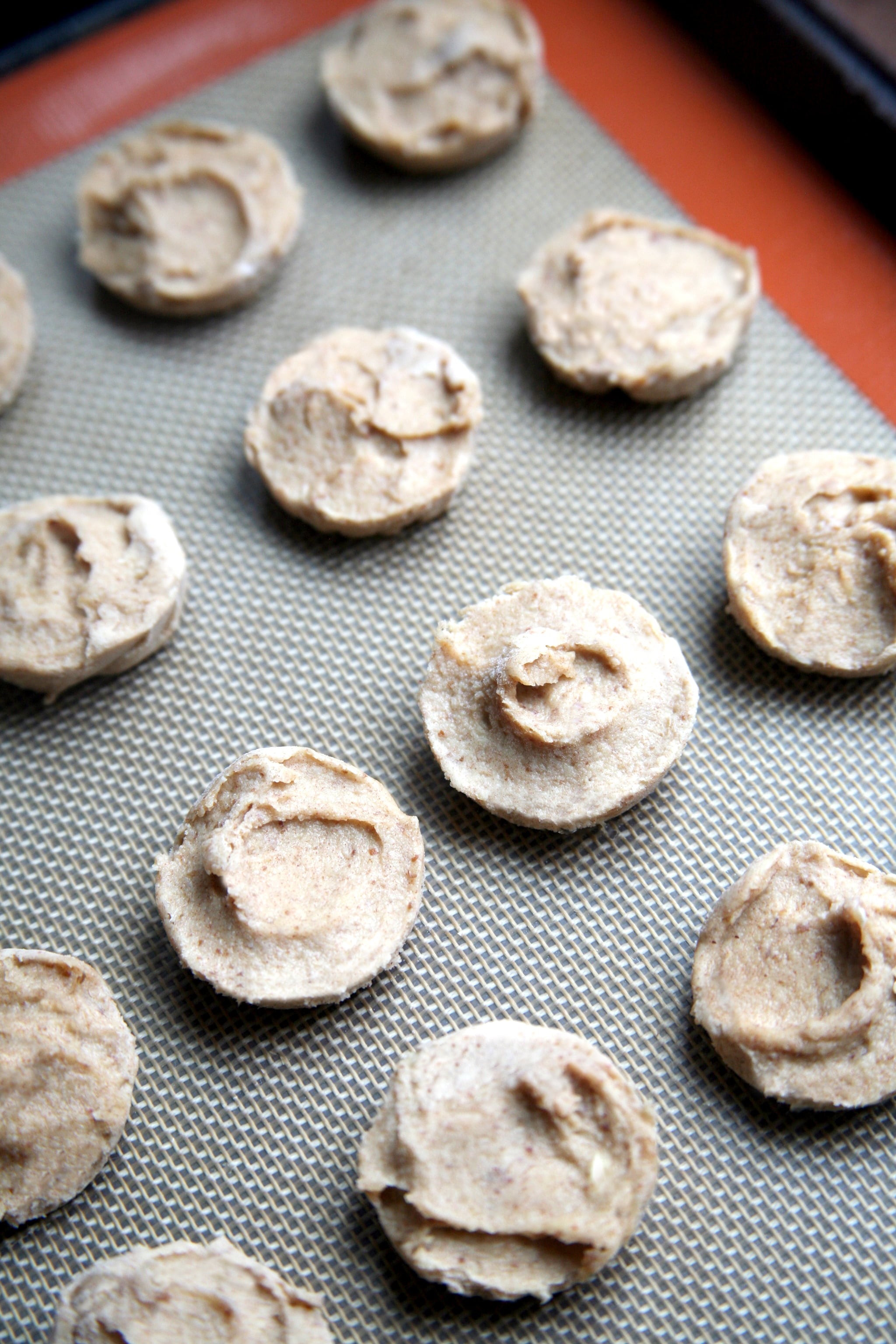 If you've never made homemade chocolates in your life, this recipe is a perfect one to start with. Impress yourself and your friends!
Dairy-Free Peppermint Patties
From Jenny Sugar, POPSUGAR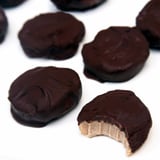 Ingredients
1 cup raw cashews, soaked 4 hours or overnight
6 medjool dates, pitted
2 tablespoons coconut oil
1 tablespoon vanilla soy milk (I used Silk Light Vanilla)
1 teaspoon peppermint extract
3/4 cup dairy-free chocolate chips (I used Enjoy Life Mini Chips)
Directions
Drain water from the soaked cashews and pat dry with a towel.
Add the cashews, dates, coconut oil, soy milk, and peppermint extract to a food processor or high speed blender and mix until smooth.
Scoop out peppermint filling into a mini muffin tin, filling 20 wells about one-third full. Use the back of a spoon to smooth them out.
Freeze for at least an hour (overnight is OK).
Remove the pan from the freezer and use a butter knife to gently pop the peppermint pieces from the muffin tin.
Place them in a glass container in the freezer to re-firm up.
Melt the chocolate chips in a double boiler. Do this slowly on low heat to prevent burning the chocolate.
Line a cookie sheet with parchment paper or a Silpat silicone mat.
Take about half the peppermint pieces out of the fridge and place them on the cookie sheet. Leave the rest in the freezer so they stay hard.
Once the chocolate is melted, turn off the heat and allow to cool slightly before dunking each peppermint piece into the chocolate. Do this one at a time, using a spoon to spread it around evenly and smooth it out.
Place each chocolate-covered Peppermint Patty on the lined cookie sheet. Do all 20.
Place them back in the freezer to set for 10 minutes.
Store leftovers in the freezer or fridge.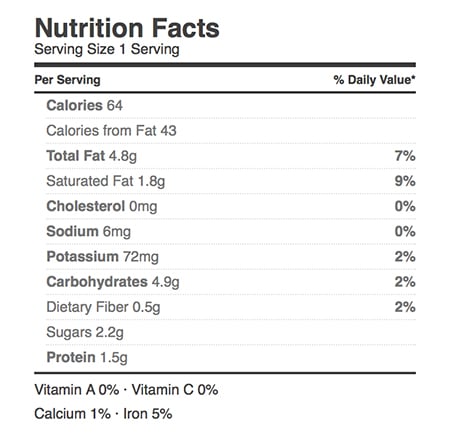 Source: Calorie Count
Information
Category

Desserts

Cuisine

North American

Yield

20 pieces

Total Time

4 hours, 59 minutes, 59 seconds
Nutrition
Calories per serving

64