How I'm Practicing Self-Care as a Black Woman
It's Important For Black Women to Practice Self-Care Right Now — Here's How I'm Coping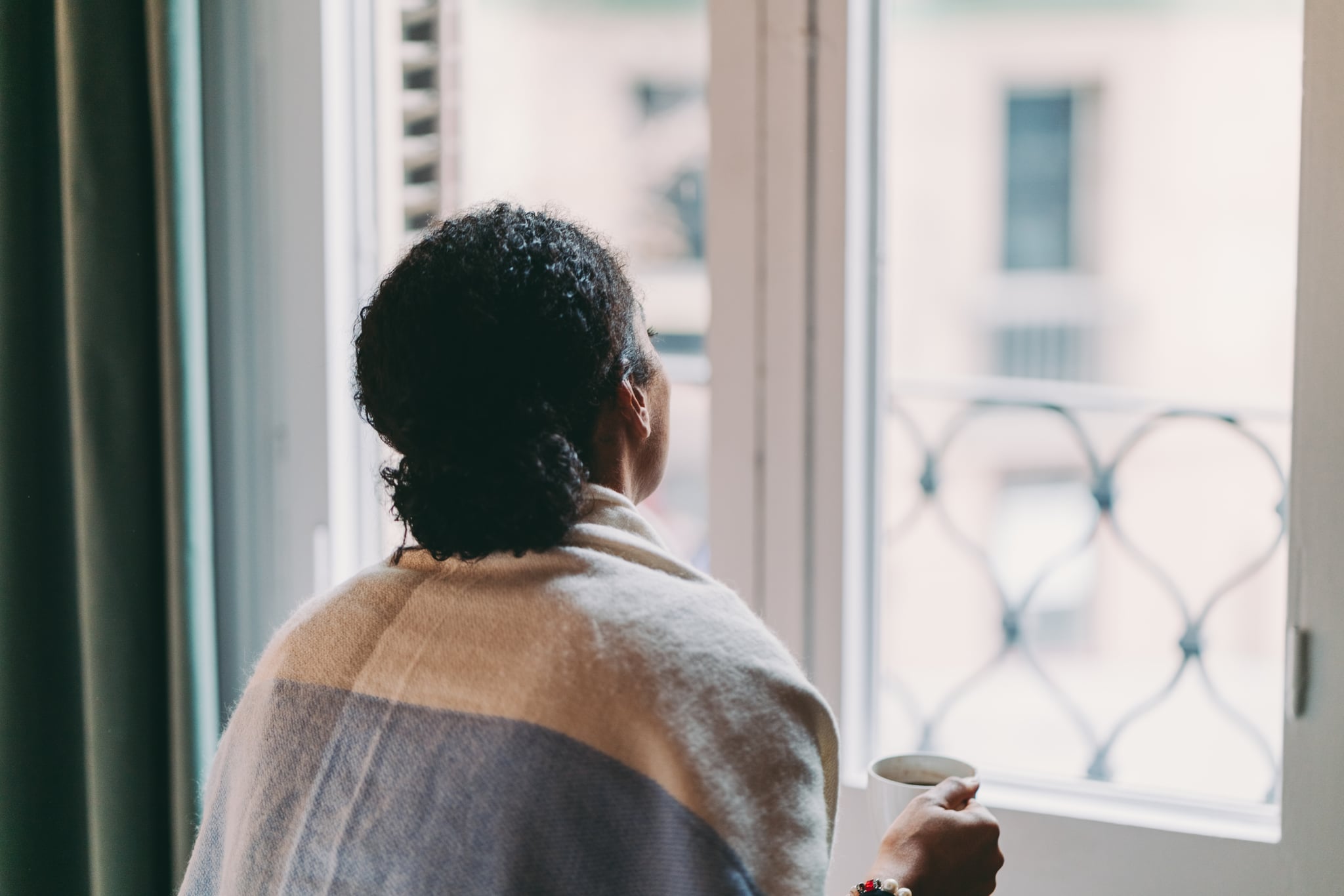 For the past few weeks, I've felt something I haven't felt in a long while: hopelessness and despair. While protests against racial injustice go on, I'm forced to compartmentalize my grief and continue carrying the weight of being a healer, teacher, activist, and caregiver on my shoulders. Some days, the burden feels too heavy.
As Black women, we're expected to attend to work and motherhood as if the world isn't on fire. We can't take paid leave from the effects of racism. But the reality is, on more days than I'd like, I struggle to bring complete focus to work and have to use windows like lunch breaks for mourning. My thoughts wander to the ongoing protests and how I can do more to stand in solidarity with the people working at grassroots levels to ignite change.
As Black women, we're expected to attend to work and motherhood as if the world isn't on fire. We can't take paid leave from the effects of racism.
When the day is over, my son is asleep, and I no longer have to pretend everything is OK, I'm inundated with questions that have no answers. How are Black people who are wrongfully imprisoned surviving? When will Black poverty end? How are the Black mothers whose children's murders didn't launch protests coping? What will it take to slow the rate at which Black people are dying from COVID-19? And what can I do to help ease all this pain? Not having answers to these questions reminds me that, although I've been fed the rhetoric that Black women are strong and can do anything, there is little I can do to fix the broken hearts of Black people right now. On days like this, I wish I had the privilege of climbing out of my body.
Thanks to therapy, I'm better at acknowledging when I need to stop and care for myself, so suffering doesn't consume me. I want to share how I've been practicing self-care in hopes that it helps you do the same.
First, I remind myself that despite the world demanding that a Black woman be everything to everyone all the time, I cannot be that. I must first be everything I need for myself. So throughout the day, I ask myself what I need. On some days, it's hugging my son tight to ease my worries. Sometimes, it's sleeping. Other times, it's fanning the flame by reposting content that will help keep the movement going. And on some days, it's disconnecting from social media because I'm one hashtag away from falling apart — especially when emotional labor is extended to my social media spaces and I'm expected to express my rage in a way that makes other races comfortable.
I've also found exercise to be a saving grace and a way of releasing all the frustration and helplessness I feel. It helps me release the anger and sadness that overwhelm me after seeing Black bodies be beaten, choked, and killed. Sometimes self-care is saying to hell with emotional labor and allowing myself to be angry and cry. As Black women, we're always expected to be equanimous and magnanimous, but some days, I don't want to be. And that is part of my self-care: accepting that my people have been wronged and choosing to feel anger instead of forgiving it away.
But for me, the most effective form of self-care has been meditating before bed. I find it's the only way to silence the anxiety and fear. After a long day of emotional labor, I light scented candles and lay on my Shakti acupressure mat to release any physical tension I'm feeling. While I'm lying down, I begin meditating and imagining a world where Black people are respected. I imagine a time when instead of begging for a seat at the table, we're given access to the resources we need to create our own. At the end of the meditation, I have enough peace to fall asleep and enough strength to continue fighting tomorrow.