How Long Is an Olympic Halfpipe?
The Olympic Halfpipe Is a Lot Longer Than It Looks on TV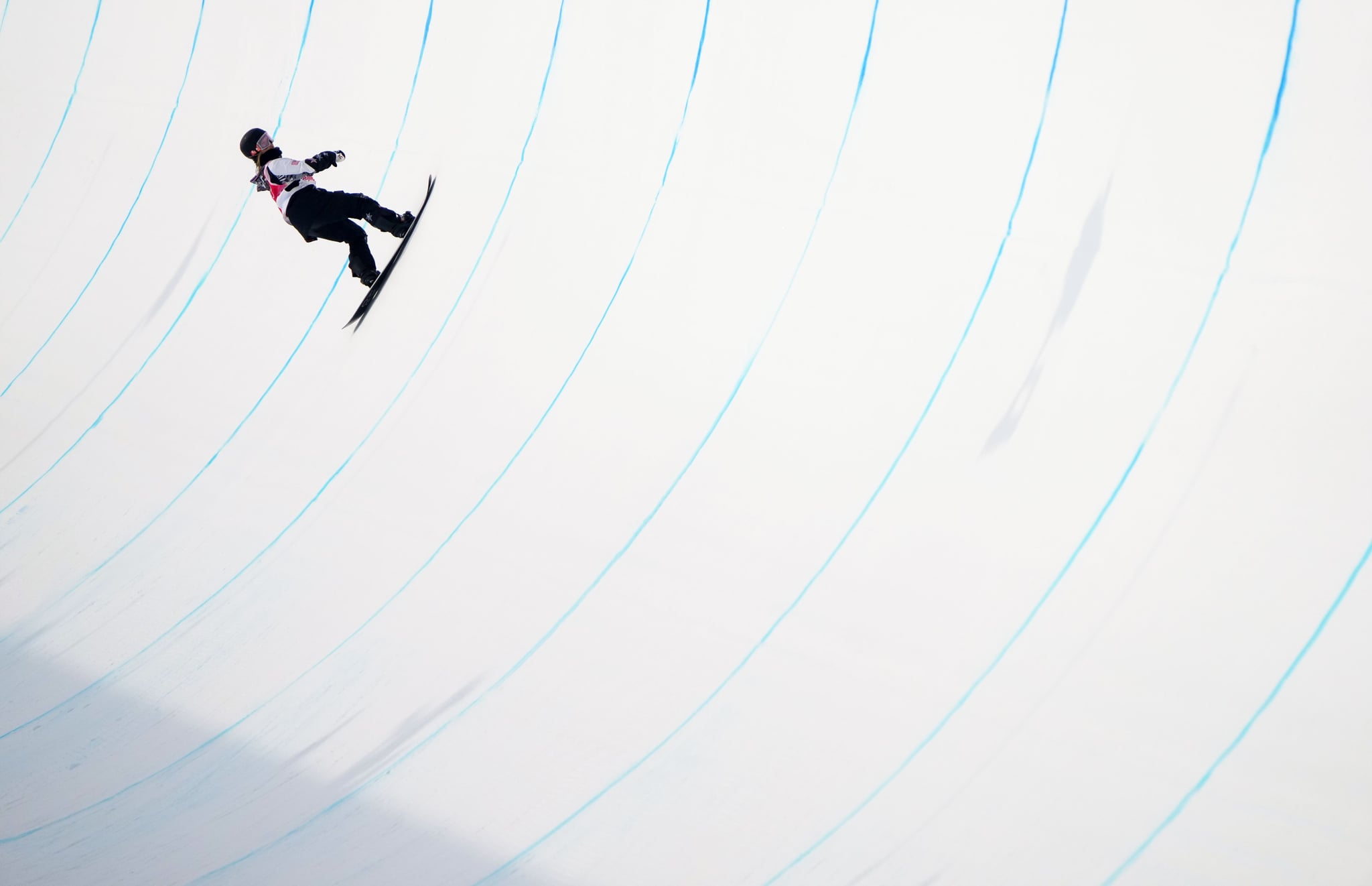 The Olympic halfpipe in Beijing's Genting Snow Park plays host to both the snowboarding and freestyle skiing halfpipe competitions at the 2022 Winter Games, and make no mistake: this thing is massive. As quickly and effortlessly as athletes fly through their runs, they're actually covering a lot of ground. So just how long is the Olympic halfpipe?
By Olympic standards, the U-shaped ramp used in halfpipe must be 600 feet long, with an 18-degree pitch, according to The New York Times. To help give you a better sense of what that means, 600 feet is about the height of Seattle's Space Needle — so imagine laying that landmark on its side and then traversing it on your way to Olympic gold. And that's not even the wildest part: those U-shaped walls the athletes climb to propel their bodies into the air are 22 feet high and 64 feet apart.
Depending on their momentum, speed, and what mind-blowing tricks they have up their sleeve, athletes can fly an additional eight to 22 feet in the air once their board or skis blast off the halfpipe's edge. Naturally, this also ups the level of danger in the sport. That pipe isn't a soft, fluffy blanket of snow — it's icy and can pose a serious threat for athletes. How they pop back up so quickly after a fall is a mystery.
Keep an eye out for this halfpipe beast throughout the freeski and snowboard events at the Winter Games. You never know what record-breaking trick will make its Olympic halfpipe debut next.