Are the Calories in Bananas Worth the Bite?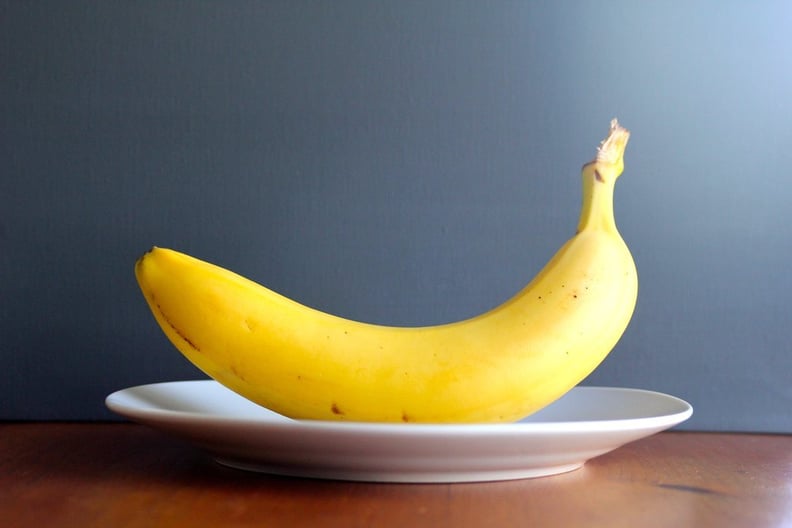 POPSUGAR Photography | Grace Hitchcock
POPSUGAR Photography | Grace Hitchcock
From smoothies to breads and muffins to all on their own, bananas are a heathy eater's dream food. They also happen to top the list of America's favorite fruits. But unfortunately for this all-natural snack, bananas get a bad rap. Many nutrition experts and trainers talk back and forth about whether bananas are a food to savor or skip. But don't fret — if you love bananas, it's still totally fine to enjoy.
One medium-size banana contains 105 calories with 27 grams of carbs, similar numbers per serving as apples and pears. And though they sometimes are maligned due to the higher amounts of sugar, don't be intimidated. Bananas do contain complex carbohydrates and are also full of potassium and vitamins B-6 and C. Talk to any runner, and they'll tell you that a banana makes a great pre-workout snack (it's a favorite of ultramarathoner Dean Karnazes) because it offers the boost of energy needed to power through a workout without weighing the body down.
Bananas also make for a great healthy substitute when baking or cooking. Supermodel Miranda Kerr's recipe for apple and banana oat muffins uses the natural sugar in the banana, so there's no need to pile on the sweet stuff. It's also a great replacement for butter and oil in breads and other baking recipes.
While bananas are not the lowest-calorie fruit available, there's no harm in enjoying the creamy treat in a smoothie or as part of a delicious dessert; the key is moderation.
Need some ideas for enjoying your bananas? Check out these healthy recipes: