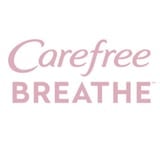 We partnered with
Carefree Breathe™
to help you navigate all of life's moments with confidence in your body.
Body confidence isn't something that comes naturally to every woman. In fact, we'd argue that the journey to body confidence is ever-evolving and changes from moment to moment. No matter where you're at in your confidence journey, it's crucial to give your body the care and attention it deserves — celebrate the skin you're in! Keep reading for some ways to prioritize your body confidence and comfort, all day, every day.
Make Social Media a More Positive Space
OK, let's be real — as much as all of us would love to take a social media hiatus, it's not always practical in today's world. Instead of trying to cut it out, be conscious of how you curate your feeds. If an influencer, beauty brand, (or even friend) makes you feel unworthy or less than amazing about your body, unfollow them. Your likes, follows, and shares have power, both in terms of how you feel about yourself and how the world perceives beauty. Make an effort to turn your time on social media into a moment for positivity and uplifting vibes.
Surround Yourself With Supportive Friends IRL
Take a moment to reflect on your relationships — who are the people who lift you up instead of making you feel self-conscious? Make an effort to remove negative voices, and focus on the people who bring out the best in you. It's essential to surround yourself with friends who build up your confidence both in yourself and your body. Everyone needs a squad who can be shoulders to lean on and hype women at the drop of a hat. Remember to lean on people who remind you you're beautiful no matter what.
Focus On Feeling Comfortable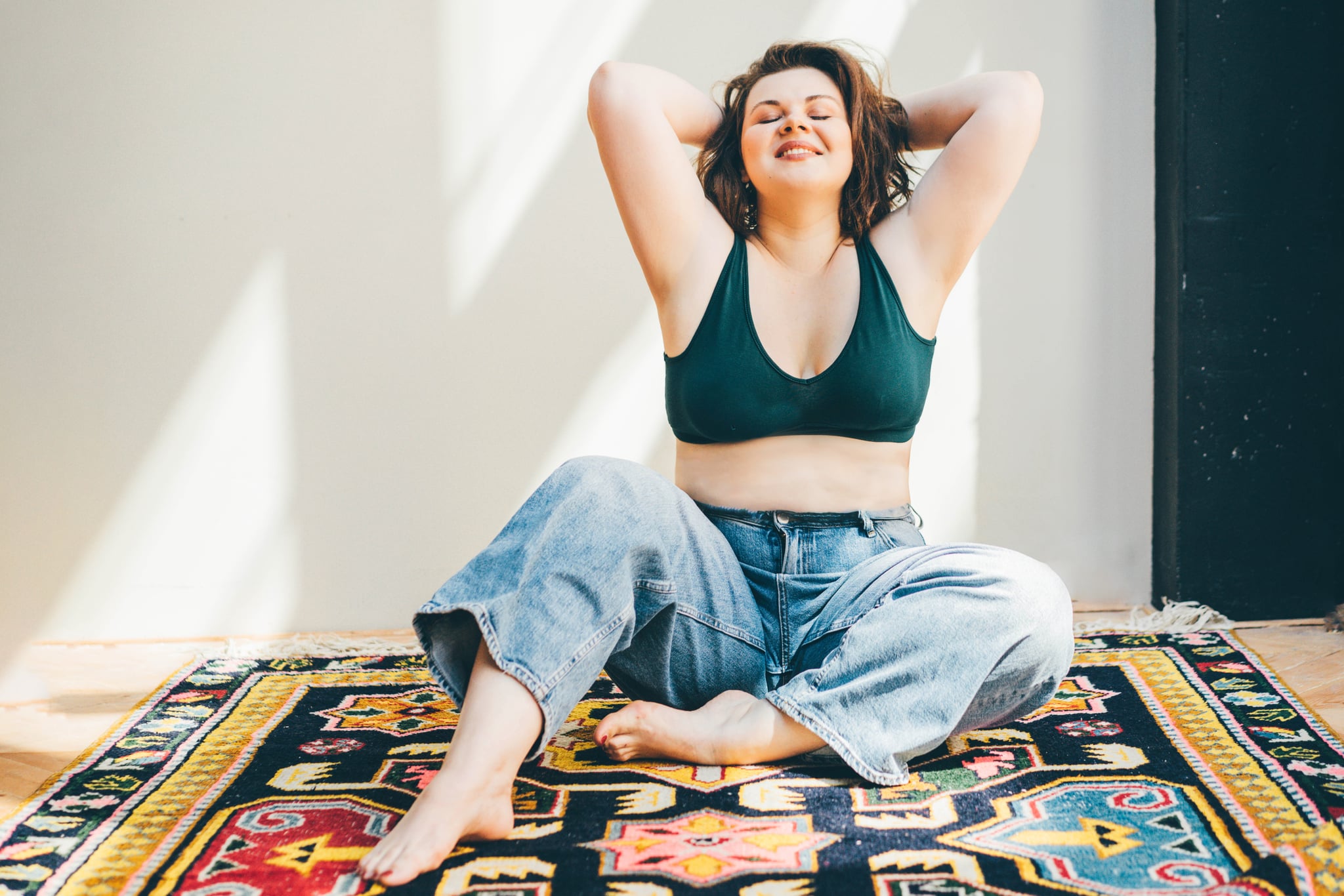 Image Source: Shutterstock
Comfort is key when it comes to building up your body confidence, and it can come in many different forms. It could mean skipping shaving and embracing your body hair, wearing soft fabrics that feel great on your skin, or choosing products that make you feel confident no matter what situation you're in.
Take Carefree Breathe Ultra Thin Regular Pads With Wings ($5), for example. These pads have an airy top layer that won't irritate your skin, and they don't have fragrances or dyes. They're designed to keep you dry, comfortable, and protected so you can focus on other things besides your period. When you concentrate on self-care and choose products that make your skin happy, you can feel more confident in the skin you're in.
Take More Pictures of Yourself — Just For You
Girl, you got it goin' on! Sometimes, it's nice to remind yourself of that without looking for validation from others. Go ahead and take more selfies or videos of yourself doing something funny, or even that cool mani or makeup look you pulled off — and don't post it online. Think of these as a fun personal bank of memories that reflect that you were just feelin' yourself. Why not?!
Put On a Look Just Because
Even if you're staying home all day or just heading to the grocery store, throw on a look that makes you feel like the babe you are. Try out bold beauty looks you've seen on Pinterest or Instagram that you wouldn't normally wear during the day. Play with different hairstyles or outfit combos. Roll with your own creativity and use it as a way to reinforce your confidence in yourself and your body.