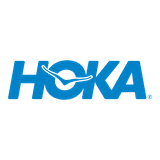 Friends who run together stay running together! Teaming up with
HOKA ONE ONE®
, we're inspiring runners of all levels to get moving with a run club.
There's just something about running. Not only is it an effective full-body workout that gets your heart pumping and muscles moving, it's a physical and mental release; a surefire way to clear your head and strengthen your mind. In many aspects, it's a way of life.

Talk to a runner, and they'll tell you — running keeps them grounded, fit, and challenged. And the best part? All you need is a quality pair of running shoes (like the HOKA Mach 4) to reap the sport's many benefits. But if running solo is fulfilling on its own, running with a supportive community is downright empowering.
Whether you're a seasoned runner, a novice, or have yet to ever lace up a pair of running shoes, there is a run club out there for you. And we'll help you find it.
Meet Vanessa Peralta-Mitchell, Maggie Wade, and Mireille Siné, three runners who have collectively run multiple marathons, started a running club, and mentor other runners. In a nutshell, these women are fierce athletes who aim to inspire. Read their stories ahead, and learn how to uncover your own running potential.
Identifying your "why" is crucial. Running's not easy — we know this — but reminding yourself of what drove you to lace up in the first place and staying focused on your goals will push you toward success. For Vanessa, a certified run coach and founder of VCPM, Inc., a business dedicated to empowering women through running, hitting the pavement has made her a stronger person inside and out. "Running has given me the chance to amplify my voice," she told us. "Not only the voice I share with the world but the voice I hear the loudest — my own. I hadn't realized there was a fierceness to who I am at my core, but seeing yourself go from one mile to 26.2 miles just because you said you could is so transformative."
Applying the lessons she's learned from running into other aspects of her life, Vanessa has watched herself become a fearless individual — someone who embraces challenges and builds others up. "I've been able to free myself of definitions and measurements that I was using as gauges without realizing they were merely devices for holding me back," she explained. "Most importantly, through running, I've strengthened the most powerful muscle we have — my mind. And that has empowered me to find my own power within."
Running is all about the challenge for Maggie, an avid runner, two-time marathoner, and run club member. "Every run has a goal," she told us. "Whether it's a mental goal or a physical goal, by the end of the run, you have completed it. Knowing that you've accomplished something gives you confidence that you can carry with you into the rest of your day."
And like Vanessa, Maggie too has seen running transform her into a powerful, more capable version of herself. "Running taught me to be strong even in moments that I doubted myself," she said. "No matter how tough, painful, or mentally draining a run may be, at the end, I always feel like a stronger version of myself."
After battling lupus in her early 20s, it's running that has helped Mireille, a public health professional, take her health back. Since then, running has become an integral part of her recovery and she's completed eight marathons and trains with various run clubs in LA. "When I run, I feel proud of myself," Mireille told us. "To run is to choose yourself, your health, and your goals over and over. When I crossed the finish line of my first marathon, I felt unstoppable."
Aside from personal growth, Mireille also loves that running can be a vehicle for change. "I've seen so many individuals run as a way to raise awareness about issues that are dear to them," she explained. "Running is a language that many of us understand, and when we continue to run for something bigger than us, we speak change into existence."
Discovering your "why" is the key to motivating yourself. Once you have that, it's time to think about how you want to run. There's nothing wrong with embarking on a solo run journey and running on your own. But if you're interested in being part of a community, Vanessa, Maggie, and Mireille are all huge advocats of run clubs.
"Run clubs are so very important, because although running can feel like a solo sport, with run clubs, you know you are never truly alone," Vanessa said. "Whether you're meeting in person or simply posting about your latest run workout online, run clubs provide support, camaraderie, and accountability. And let's not forget about connection! The message of 'we're in this together' is both powerful and empowering. All of sudden, there is someone else relying on you, and we either rise to the occasion or we experience the same challenges."
Run clubs also provide friendly competition and can help inspire you to be your best. "I love the push of being surrounded by people who run at all different paces," Maggie said. "On some days, it's fun to try keeping up with the speedy runners at the front of the group, and on other days, I like hanging back as the caboose."
The accountability factor is another major benefit of being part of a run club. "When you know your friends are showing up, it makes you want to show up, too," Mireille said. "You also get to experience growth together. Some people join a club without ever running more than a mile, but over time, they find themselves doing just a little bit more."
There's also a sense of security in running with others. If you're nervous about the safety factor of running solo, a run club is the perfect solution. "Sometimes it can feel scary or intimidating to run alone, but being in a crowd can make it easier for cars to see you, and you know you have a crew to protect you in any sort of danger," Maggie said.
Overall, run clubs are a great way to get out there, meet new people, and set new goals — all while doing something positive for yourself. "There's something to be said about a group of people who are committed to being a better version of themselves," Mireille said. "A run club provides a space where friendships are built and voices are heard. Potentials are realized in run clubs, and personal ceilings are shattered. The hope, the community, the wins and losses. We get to experience it all together."
Run clubs come in all shapes and sizes. While some concentrate more on training, others put a large emphasis on the social aspect of running. There are even some that focus on philanthropy and service work; throwing benefits and hosting galas year round. If you're interested in getting fit and making friends, there's a run club for that. If you're anxious to improve your race times and want to start competing, there's a club for that, too. If you're not sure where to start, check out our run club map here.
"It's always a bit scary to try something new, and looking for a new run community to join can be just as intimidating," Vanessa said. "Keep in mind that unless it says 'this club is only for fast people,' then almost all clubs have runners of all abilities — runners just like you."
The most common activities you'll find at running clubs are race related, which translate into group training sessions, regular group runs, organizing community races, and running in official races together. "I think it's important to give all the clubs in your area a try, and then stick with one that resonates with you the most," Mireille said. "There are different types of clubs, from the supercasual to the more regimented and everything in between. This is why identifying your running goals is important. Are you looking to get out and run a few miles or are you trying to take your running to the next level?"
Vanessa also advises thinking about what's important to you in terms of when and where they meet, the diversity of the group and its leaders, if there's a virtual community, how they interact with their community, and if they plan fun restaurant outings or happy hours. "Once you know what you want, research and ask around to find a club," she said. "When there, be sure to engage. Don't be afraid to introduce yourself and spark up a conversation or two. Sometimes you'll realize there are other newbies, too."
Some groups are free to join but others require a yearly fee, which can go toward gear and events. You can usually find all the information you need on the club's website or social pages. "A simple internet search can help you find some run clubs in your area," Maggie said. "Instagram and one of my best friends helped lead me to my favorite run club. Another great way to inquire about run clubs would be through your local running store. Likely everyone that works there will be involved with running in some way and will have great info about the run clubs in your city. Some running stores even have group runs from their stores a few times a month."
In order to reach their full potential, every runner needs the proper gear. And when it comes to running shoes, Maggie says nothing compares to HOKA. "When I wear them, I never have to worry about my feet hurting on a run," she said. Whether I am running one mile, or a whole marathon, you will find me in my HOKA shoes."
Known for offering superior comfort, HOKA shoes are lightweight, responsive, and versatile. "When I think of HOKA, I always think of the enhanced cushioning in its shoes," Vanessa said. "It serves as a metaphor for us to step boldly and fulfill our sole purpose in life. I also love that the brand inspires people to move because we are all athletes/movers/runners in our own right."
The newest shoe from HOKA is the Mach 4, an everyday trainer that's built for logging long miles. It's even softer and bouncier than previous styles, and features a soft, lightweight foam on top with rubberized foam directly beneath. It even alleviates pressure on the achilles.
"HOKA shoes are comfortable without losing functionality," Mireille said. "The variety of shoes allows me to choose the right shoe for whatever workout I have that day. I also like that HOKA continues to build and push running forward with its innovations and designs."
For Maggie, HOKA shoes are her secret weapon. "I have had so many people reach out to me asking how I run 'so much' or 'so far.' My answer is always HOKA."
Part of what makes running so popular is that it's easy to get started and it's a very personal experience. "You decide how fast, how long, and how challenging the next few miles will be," Vanessa said. "You make the mental and physical choice to conquer the pavement with each and every step. Is it easy? No. Is it hard? Most times, yes. Is it worth it? Absolutely."
Whether you're a vet or a newbie, chances are, at some point, you'll want to increase your intensity for even greater benefits. How you do that is completely up to you, but keeping things interesting is what makes this sport so fun and challenging.
"The best way to improve your running game is by changing it up," Maggie said. "If you always run the same path, turn the opposite way at the next light. If you always run flat roads, try a trail run. Find a hill, and run up and down it a few times. It will feel so nice to challenge your brain and body in different ways."
Remember that health, fitness, and running are lifestyles. Even when you're not grinding in the moment, there are ways to improve your performance. "Are you stretching? Are you sleeping enough? How's your nutrition? Focus on these and I guarantee your run game will skyrocket," Mireille said.
And sometimes training your mind is more than half the battle. "If you want to improve your running, it all starts with your mental game," Vanessa said. "Repeat power words to yourself over and over to help get you through rough spots. You can also try concentrating on something like the even rhythm of your feet or your breath. The idea is that when you feel your mind drifting into destructive talk ('I can't, this is hard, I'm done'), come back to your anchor and shift your focus. This hardwires your mind and proves to yourself that you're stronger than you think."