How to Try Functional Fitness Workouts Outdoors
This Is the Year of Functional Fitness — Here's How to Take Your Workouts Outdoors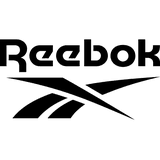 We've partnered with Reebok to introduce you to the ideal shoe for outdoor adventures, workouts, and more: the
Nano X1 Adventure
.
The gym isn't the only place you can get a workout in. These days, more and more fitness buffs are trading boutique studios for the great outdoors and complicated training routines for functional fitness.
Functional fitness focuses on building your strength and endurance for real-life activities, like carrying heavy groceries or running to catch the bus. This style of exercise is all about simple yet effective movements, so it doesn't require any specialized equipment. Fitness trainer Beverley Cheng's workouts are the perfect example: she rarely calls for any equipment besides the occasional dumbbell or resistance band, but still gets your muscles burning with bodyweight and plyometric movements.
In fact, all you really need to try functional fitness outdoors is a good pair of shoes. The
Reebok Nano X1 Adventure
shoes were designed with durability and versatility in mind, so they're an ideal choice for everything from a long hike to pushups in the park. Here's how to try the outdoor workout trend for yourself.
Who needs a treadmill when you have a hiking trail or outdoor track? Instead of logging a few miles staring at a screen, head outside for some cardio. Whether you choose to run through your local park or hike up a steep trail, you'll get the support you need from the Reebok Nano X1 Adventure. The shoe's lace lock harness creates a snug fit, reducing slippage and making for a more comfortable workout. Pair the shoes with a matching sports bra and shorts set from Reebok to take your training look to the next level.
To take your strength training up a notch, look for outdoor features you can integrate into your workouts. Steps are perfect for box jumps and lunges, while small hills work well for elevated pushups. Traction is especially important when you're jumping or doing other plyometric movements. The Reebok Nano X1 Adventure's updated rubber lug outsole is ideal for outdoor environments. Not sure where to get started? Start with a simple repeating circuit. Run up a flight of stairs with high knees, then quickly run to the bottom and climb it again, this time in lateral hops from the left of one step to the right of the next step, and so on.
Functional fitness workouts often include HIIT circuits to get your heart rate up. Find a free spot in a local park, and try it for yourself. HIIT typically involves alternating periods of vigorous exercise with rest — for instance, you might do 45 seconds of pushups, rest for 30 seconds, then move onto 45 seconds of star jumps. Whatever your HIIT workout entails, the breathable stretch riptop upper of the Reebok Nano X1 Adventure will make sure your feet stay cool and comfortable — even if the rest of your body is dripping with sweat.
The best part about exercising outdoors? You have total freedom to do whatever you want, whenever you want — no waiting for someone to get off a machine. As long as you have the right gear and a few functional fitness movements in mind, you have everything you need to get a great workout in.
Shop the Reebok Nano X1 Adventure