Jessica Long may have a common name, but make no mistake — the Paralympic swimmer is impossible to forget. For years now, Long has been a dominant force in her sport. She has competed in the Paralympics since 2004, racking up a whopping 23 Paralympic medals (13 of which are gold), in addition to her 52 World Championship medals.
Long is also outspoken about disability inclusion and why the Paralympics are so important for people with and without disabilities. In a November 2020 interview with Allure, the champion swimmer explained that "'Para' means 'parallel.' The Paralympics are parallel to the Olympics." She continued: "I'm proud of my body . . . and it's just as worthy of celebration."
Long is clearly a strong competitor in the pool and an equally powerful voice outside of it. Here are six things you should know about one of Team USA's most accomplished Paralympic athletes ahead of the Tokyo Games.
01
She's a Bilateral Amputee
02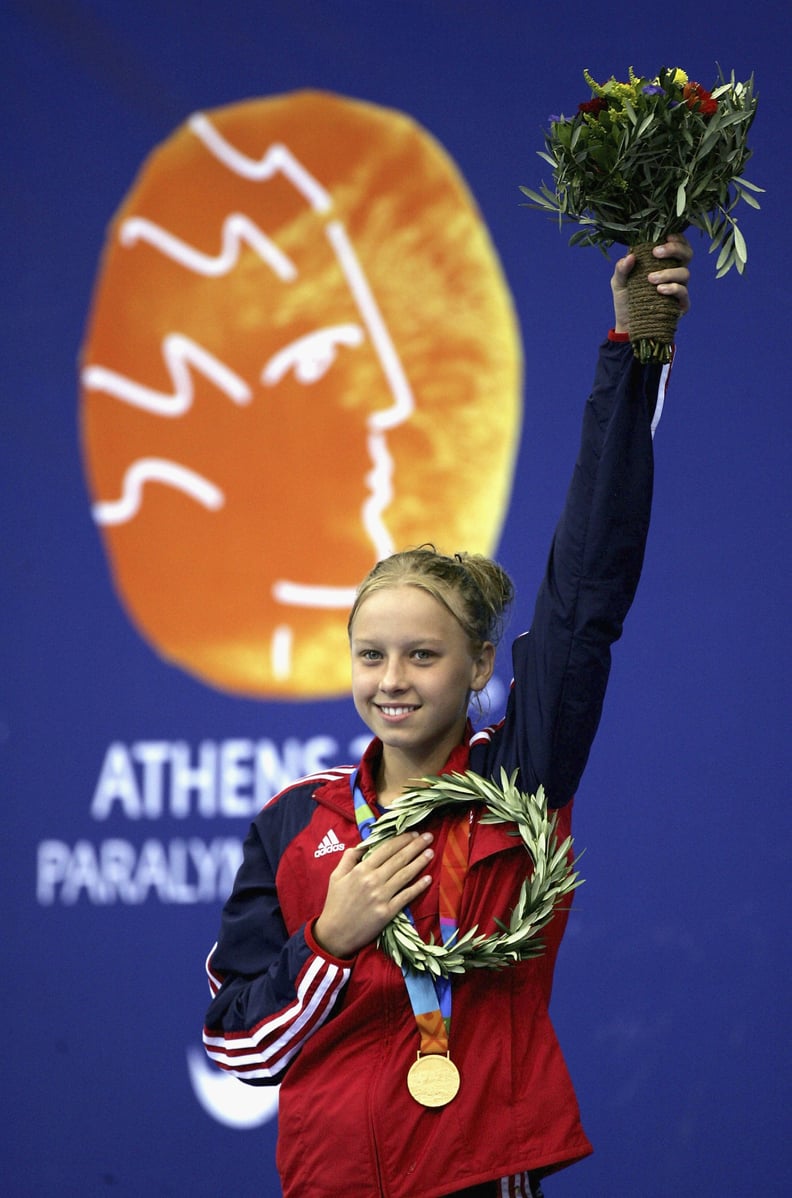 She Was the Youngest Competitor at Her First Paralympic Games
While most of us were going to sleepovers and trying to survive middle school at age 12, Long was busy qualifying for her first Paralympics. Still just a tween, Long was the youngest member of the US Paralympic team in 2004, but that didn't stop her from winning three gold medals.
03
She Was Born on Leap Day
Long has been defying the odds since birth. She was born on Feb. 29, 1992, and it seems fitting that this extraordinarily talented swimmer would have the rarest birthday to match her one-of-a-kind talent in the pool.
04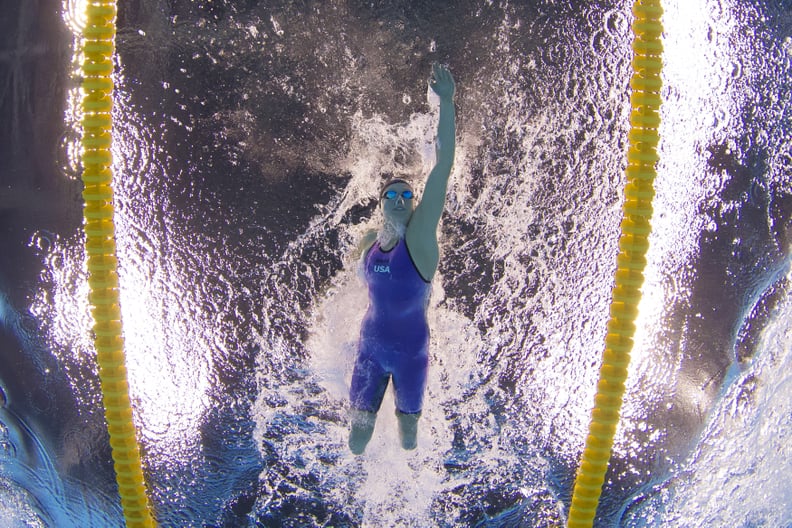 Her Nickname Is Aquawoman
Although Long didn't coin the nickname herself, many fans and media outlets have dubbed the otherworldly swimmer "Aquawoman." And, to be fair, if there's any swimmer who deserves to sound like a bona-fide superhero, it's her.
05
She and Her Husband Were Newlyweds When COVID Struck
Long and her husband, Lucas Winters, tied the knot in October 2019, just months before the COVID-19 pandemic began. "I truly think if you can make it through a pandemic, you can make it through anything," she told Team USA. After 75 days outside of the pool, "I just needed to be near water," Long said. When she found an open pool two hours away from their home in Maryland, Winters supported her decision to go. "He has been great. He's so patient and kind," she said.
06
She's the Second Most Decorated US Paralympian
With 23 Paralympic medals, Long is the second most decorated US Paralympian, behind only retired swimmer Trischa Zorn, who won 55 medals during her career. At the Tokyo Games, which will mark Long's fifth Paralympic appearance, she's sure to bring her medal count even closer to Zorn's total.