Player Stops Wimbledon Match to Help Fainting Ball Boy
Fainting Ball Boy Saved by Wimbledon Player (and a Candy Fan in the Crowd)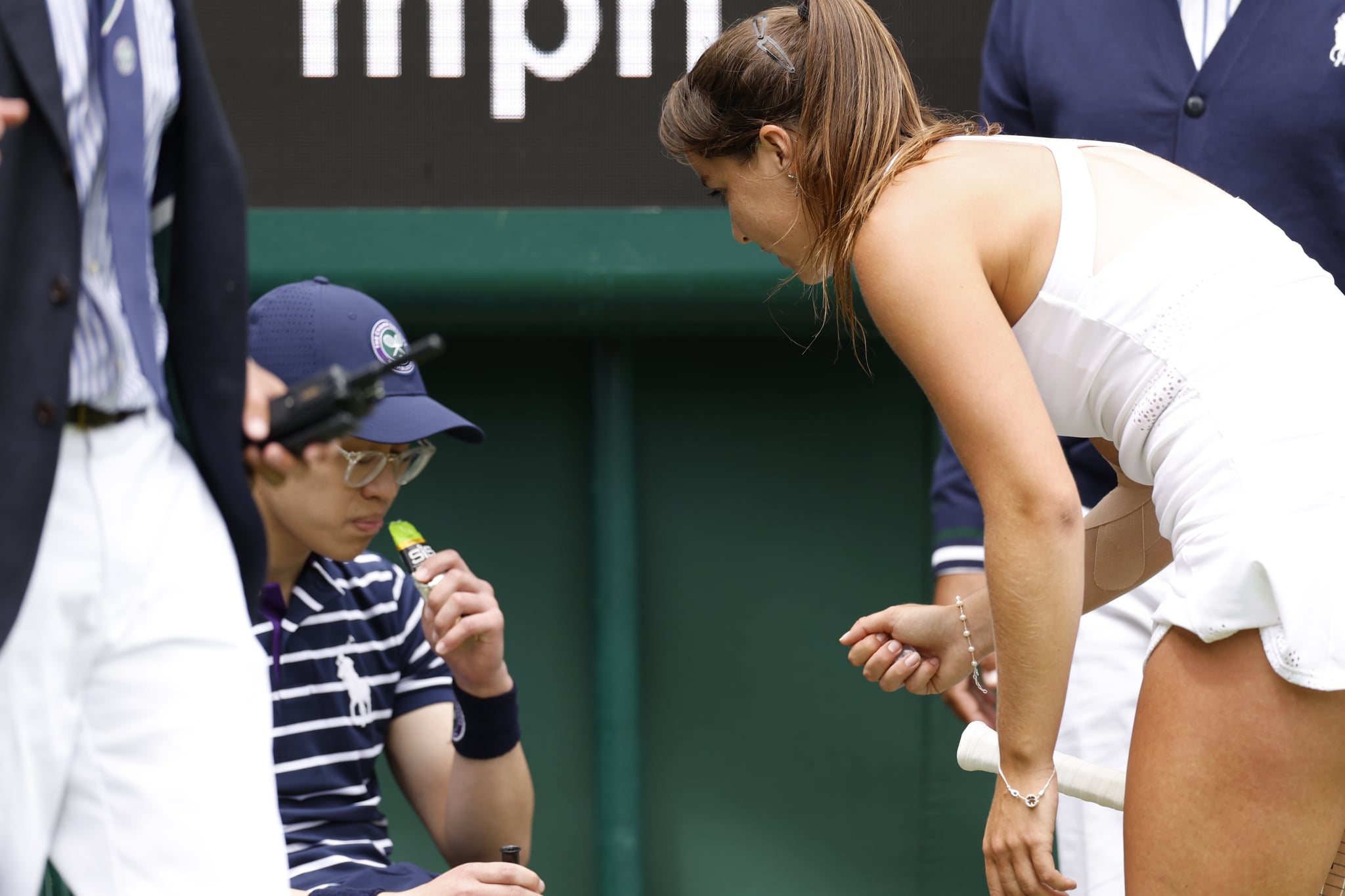 On the opening day of Wimbledon, British tennis player Jodie Burrage stopped in the middle of her match against Ukraine's Lesia Tsurenko when she noticed a ball boy was feeling faint on the sidelines during the second set. Armed with a sports drink and some energy gel, she rushed to his side to help.
The 23-year-old stayed with him while they waited for medical assistance to arrive. In an interview with the BBC, Burrage shared that she'd been in his shoes before: "I've fainted a few times. I actually had a panic attack once in juniors here, so I've been where he is. I kind of know a little bit how he was feeling."
Jodie Burrage (@jodieburrage) rescued the ball boy ❤️ pic.twitter.com/iROJ2fAi63

— The Overrule (@theoverrule) June 27, 2022
According to the Associated Press, Burrage knew he needed sugar but could tell he wasn't liking the gel, which she agreed "is not the nicest thing to have." Luckily, someone in the crowd yelled, "Got some sweets here if you want," and was willing to share their Percy Pigs, an English gummy candy and a personal favorite of Burrage.
For the first time in three years, Wimbledon lifted COVID-related limits on crowd size, which meant yesterday kicked off with a full audience ready to enjoy the championship — and extra support in the candy section. After the ball boy walked shakily off Court 18, the All England Club later confirmed that he was fine.
Play was suspended for over an hour due to rain in the first set, and then this medical emergency paused the second set for 10 minutes. While Burrage ultimately lost the match, she told reporters that the incident didn't affect how she felt about her performance, according to Yahoo! Sports. "I actually came out, hit a great serve, probably the best serve I hit in that match after that. If anything, it did help me," she said.
Burrage said she's looking forward to her first doubles match with Eden Silva later this week.