The Gymnast With a Viral Michael Jackson Routine Is Back, and You Need to See Her Drop Splits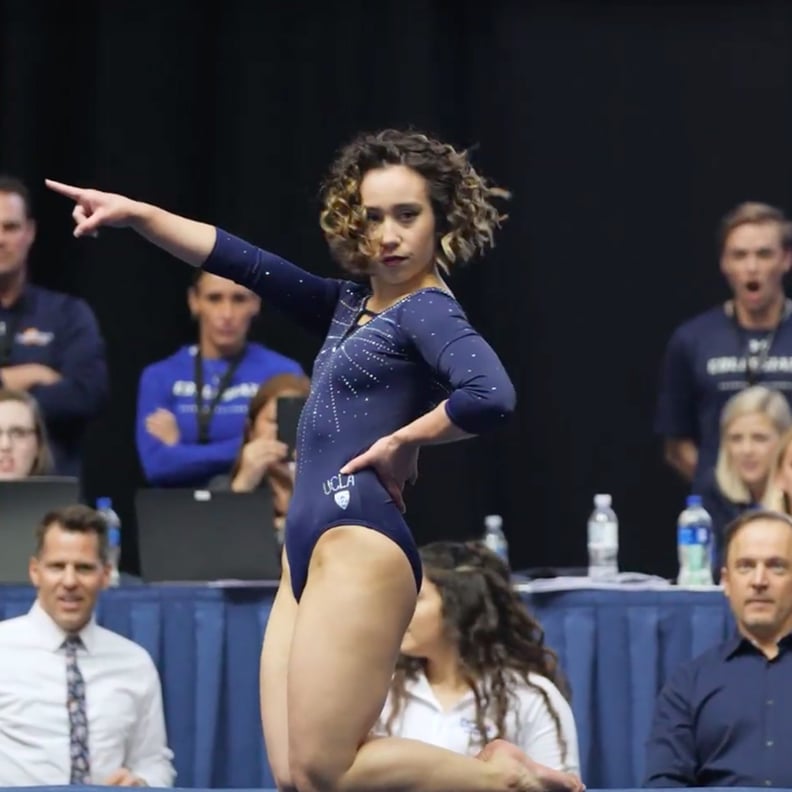 UCLA gymnast Katelyn Ohashi is back at it with another jaw-dropping floor routine. It's been a few months since the 21-year-old athlete wowed us with her viral Michael Jackson moves, but now that collegiate gymnastics is back in session, Katelyn's ready to set the internet ablaze once more.
Katelyn brought her new routine to UCLA's gymnastics season opener on Jan. 5, and it earned her a score of 10 during a meet against Cal on Jan. 12. Professional commentators and spectators at home are saying this new medley might even top her performance last year! Regardless, her choreography is always impressive, her song choice is flawless, and her attention to detail left us in awe. Watch her incredible routine above.