Peloton Instructor Kendall Toole's Must Haves: From Air Jordans to a TikTok-Famous Tumbler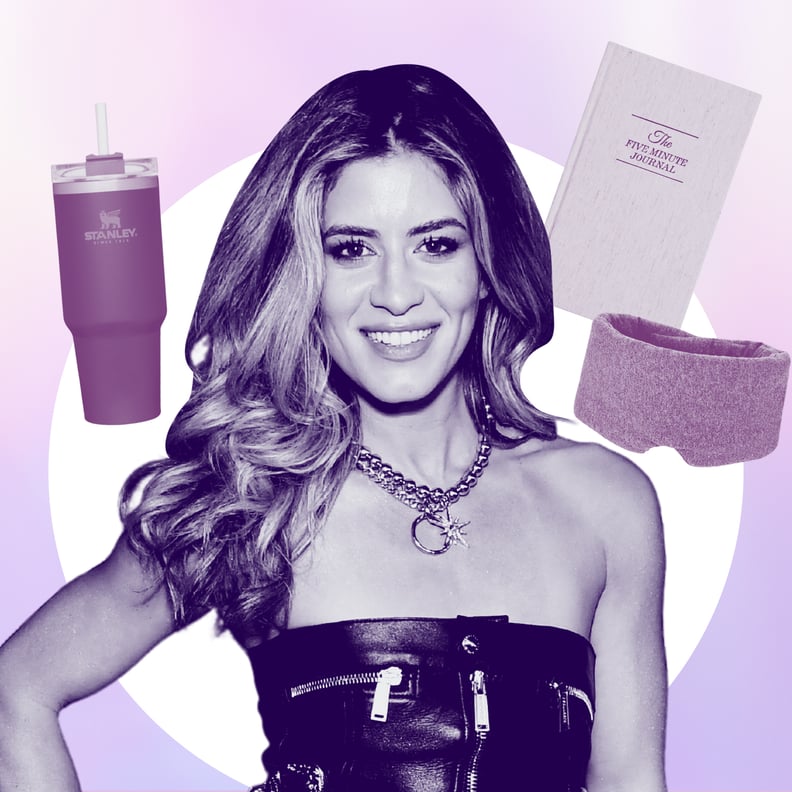 Getty | Sarah Morris
Photo Illustration: Michelle Alfonso
Getty | Sarah Morris
Photo Illustration: Michelle Alfonso
As POPSUGAR editors, we independently select and write about stuff we love and think you'll like too. If you buy a product we have recommended, we may receive affiliate commission, which in turn supports our work.
Kendall Toole is a Peloton instructor, and may we say, one of our all-time favorite Peloton instructors. You can catch her on the bike or the mat anytime, anywhere, thanks to Peloton's thousands of on-demand classes. Peloton has always had a strong community, but in 2020, when we were all staying at home, the platform exploded, and Toole was just as grateful for it as we were. "In such a challenging period, knowing there were people relying on me to help them move helped me so much mentally. I would not have gotten through the pandemic without the Peloton community, and I appreciate so many Peloton members saying that, 'Well, it was classes and this platform and this community that helped me,' but it's very reciprocal," Toole says.
While she's definitely all about taking care of physical health through high-quality workouts, she is also a powerful advocate for mental health and has been open about her anxiety and depression. "Moving every single day and knowing there were people out there in that community was important for me physically, but it was so important for my mental health. I think that's actually what spurred my passion and my gut instinct to reach out and be open about my story, because I was like, 'Wait. This is a community that I know I'm safe with.' Because they were there, I could grow, and I will always be so grateful and appreciative of that," Toole says.
We also speak with her about the must haves in her life that help keep her feeling good and ready to take on the day, whether she's teaching classes or navigating New York City. Speaking of classes, we just have to know what her dream theme ride would be, and she does not disappoint. "I'm a rocker girl at heart, and this was the band that changed my life," she shares. "If we could ever get Robert Plant to say yes to a Led Zeppelin ride and I could do . . . I would literally do a three-part, every album that we could fit. I will do three hours . . . it's either Led Zeppelin or it's Rihanna. Those are my two. We got range. But if RiRi says yes, we'd go off. You know that we go crazy in 'Bitch Better Have My Money'."
We'd take any of those classes in a heartbeat, and we'd also recommend that she add "influencer" to her résumé, because after talking to her for just a few minutes, I add every single item Toole loves to my shopping cart. From the cool sneakers she wears consistently to the cozy weighted blanket she uses during therapy sessions, these are the go-to shopping picks she reaches for constantly.
Kendall Toole's Affordable Must Have: Stanley Quencher Tumbler
As a fitness professional, Toole loves this Stanley Quencher tumbler ($40) for a number of reasons. "It fits in every car cupholder, and it's got a handle, which is my biggest pet peeve with the metal water bottles, that if they don't have a handle, they fall, and it makes so much noise, and it's just jarring. This is the best of all worlds, and it has a straw, and it's good for the environment. It is everything I love," Toole explains. Aside from water, she also fills it with iced tea, which she likes to drink black, no sweetener, and no water if she's going to Starbucks.
Pro tip: While she's an admitted iced-tea-lover, Toole acknowledges how crucial it is to stay hydrated and loves the way this tumbler keeps her water ice cold. "Even in the frigid winters, I need cold water to feel like it's refreshing for me to drink it. I'll put a little bit of Himalayan salt in, I'll put a splash of lemon juice, and I'll mix that through so it becomes more of a hydration-based water, almost like an electrolyte-filled water. I always drink that throughout the day," Toole says.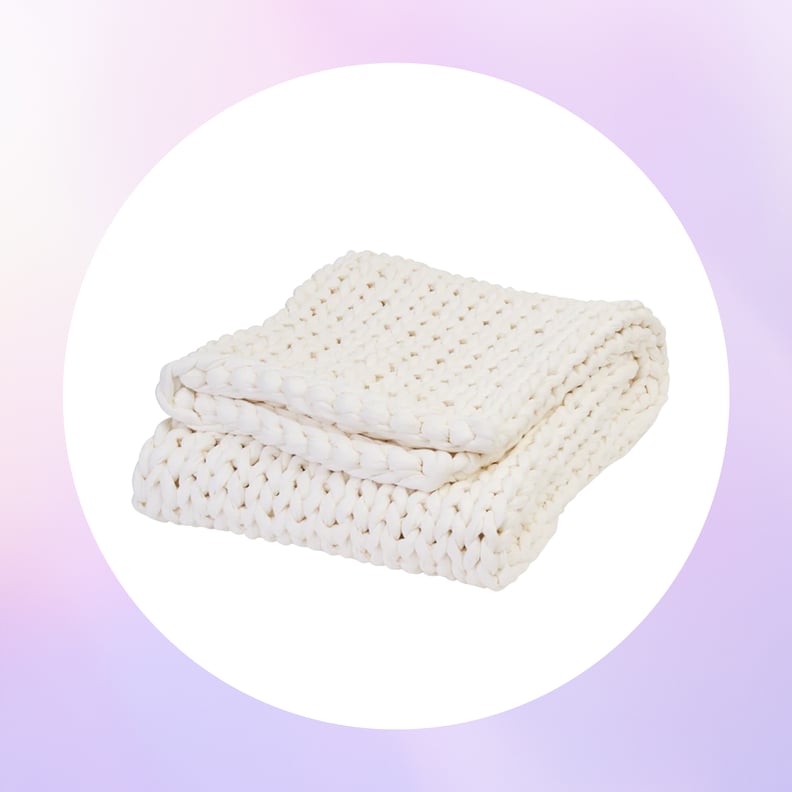 Kendall Toole's Investment Must Have: Bearaby Cotton Napper
This Bearaby Cotton Napper ($249) is a cozy weighted blanket. You can choose between 10, 15, 20, and 25 pounds, but Toole likes the 15-pound version. "I love this blanket. In fact, I got one for my grandma after my grandfather died because it's like the sensation of being hugged, and she loves it just as much as I do. It's a gift that I'll give people especially if they're going through some challenging times because I've definitely noticed it makes such a difference when you put it around your shoulders. It's like being adult swaddled," Toole says.
Toole also uses it during therapy sessions. "[My therapist] actually encourages me to put the weighted blanket on my feet. When I do that, when I'm sitting, it creates a sensation of really being grounded, and it helps root me back down in my body because my brain can go a million miles a minute," she explains.
Pro tip: "If you're working from home and you have Zoom meetings or anything high stress where you have to be presenting and you get a little out of breath or a little anxious or nervous before it, putting the weighted blanket at your feet or putting any type of weight on top of your feet, it's not going to be on camera, and no one's going to know. It's a really great way to ground yourself and get you feeling more solid, more stable, and more confident in what you're doing," Toole says.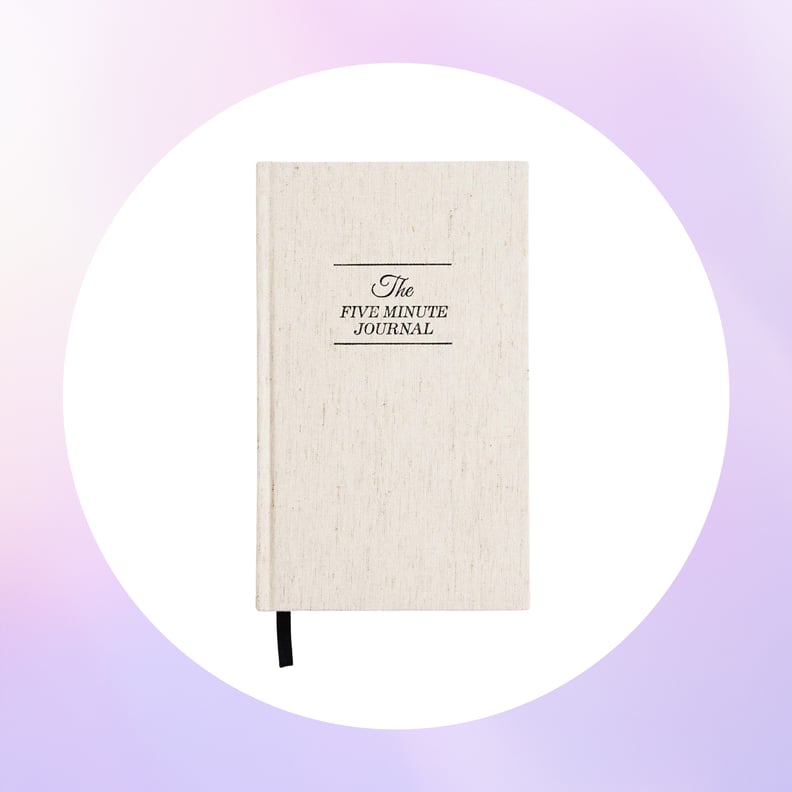 Kendall Toole's Morning Routine Must Have: The Five Minute Journal
Toole admits that she's not a morning person, but she's found that using The Five Minute Journal ($29) is a really simple and manageable way to practice gratitude daily.
She's worked on developing a solid morning routine that includes habit stacking, which is doing two or more things at the same time, so it feels more manageable. "I do not look at my phone until I have completed this," she says. "I'll mix my little Athletic Greens, my green powder, mix it up in a little bottle. I'll go back to bed or I'll go sit on my couch or whatever area where there's a lot of beautiful sunlight, there's light or brightness. What I love about the journal is that it reminds me, even in the title, it's five minutes. We can all take five minutes."
The journal consists of five prompts, three in the morning and two at night, and it's a really easy, manageable way to practice gratitude and set your intentions for the day. It's also a POPSUGAR favorite; read our review of The Five Minute Journal.
Pro tip: If the idea of a morning routine sounds intimidating to you, you're not alone. Toole felt this way too, but she's broken it down into three really easy categories that help her start her day off right. "Truly, my favorite morning routine is five minutes," she says. "It's the green powder, it's writing in my journal, and then it's trying to make my bed while my dog wants to play."
Kendall Toole's Sleep Must Have: Handmade Cotton Blackout Sleep Mask
Though Toole has a solid morning routine, she is vocal about the importance of good sleep hygiene. This cotton sleep mask ($25, originally $31) helps. "One, it's affordable. Two, blocking out light is really key . . . I moved to a new space, and I love this new space because it's got so much natural light in it, but I noticed, in my bedroom, if I don't wear my sleep mask, I'll wake up at six in the morning no matter what time I go to bed the night before," she explains.
She also likes the way it feels. "It wraps around my head so it creates, again, that sensation of almost being hugged. It's very, very comfortable, and it blocks out every ounce of light. It's actually really helpful, too . . . I've had friends anecdotally tell me that they get a lot of headaches, a lot of migraine issues, and it really helps them."
Pro tip: Toole has curly hair and loves this mask because "it actually helps keep my hair in place . . . the silk ensures it's not snagging or anything, so you don't get the breakage if you're a tosser and turner. It actually is really, really helpful. I put my hair in a very loose little topknot with one of the hair ties that doesn't pull, and I wake up, and it's still a good hair day because I actually get a lot of volume."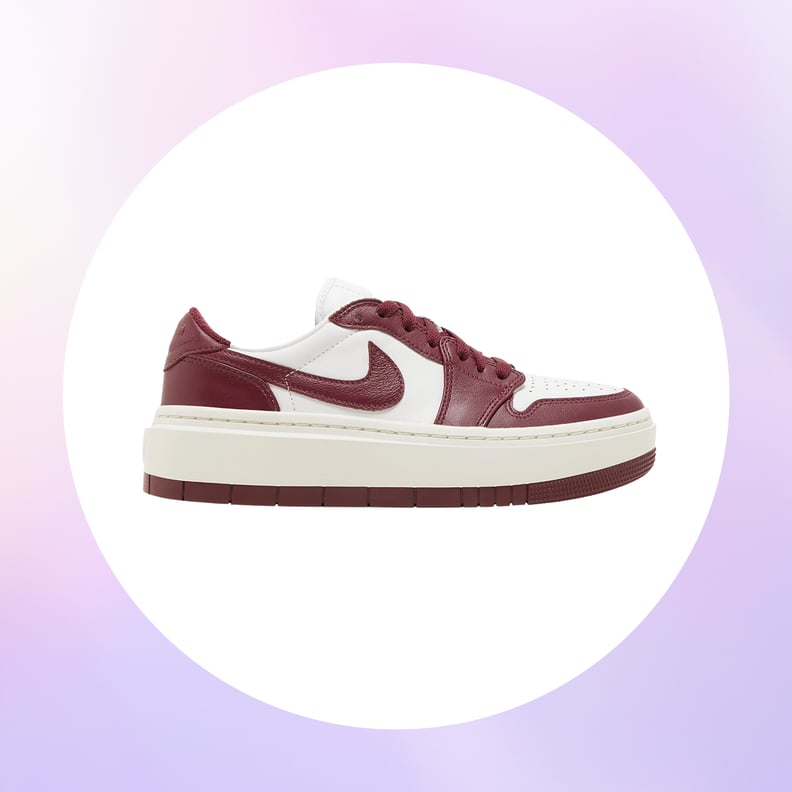 Kendall Toole's Sneaker Must Have: Nike Air Jordan 1 Elevate Low Shoes
Toole's go-to shoes for the fall are these Nike Air Jordan 1 Elevate Low sneakers ($91-$172), and it's so easy to see why. "It's an elevated take on the Dunk Low or the Jordan 1 Low, and I love the beetroot color for fall," Toole says. These Jordan 1s actually have a platform, which is essential for Toole, who's on the more petite side. She especially likes pairing them with jeans and a cute top.
Pro tip: While Toole says she spends most of her time in Jordans or cycling cleats, if she is going to train off the bike, she's partial to the APL Techloom Bliss sneakers ($220).