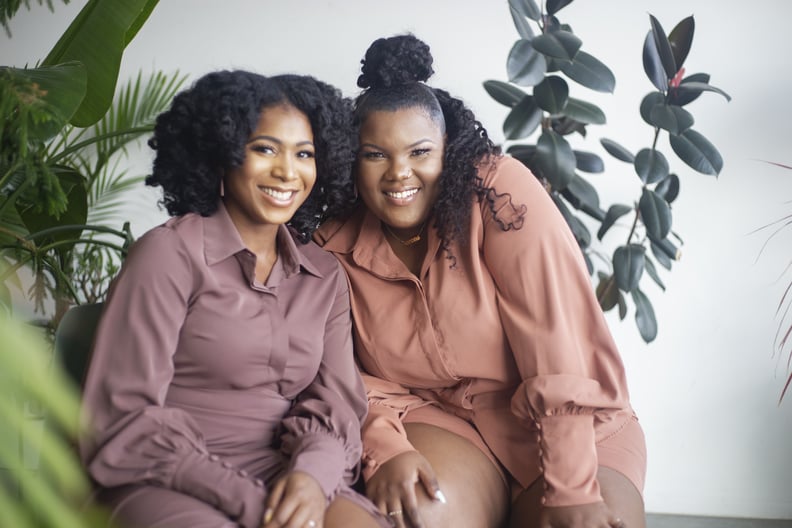 Kimbritive/Jalese Ayana
Kimbritive/Jalese Ayana
Image Source: Kimbritive/Jalese Ayana
Kimberly Huggins and Brittany Brathwaite threw their first safer-sex party in 2011. At the time, they were both members of Sex S.Y.M.B.A.LS, a student-led sexual health organization at Syracuse University. They'd reserved a small, intimate space on campus, expecting no more than two dozen people to attend. After all, the event was about sexual education, not necessarily the biggest draw for the college crowd. To their surprise, 100 people showed up; the space was overflowing.
Looking back, Huggins and Brathwaite credit their approach to sex ed for the party's popularity. They weren't using bananas to demonstrate how to put on a condom or relying on the same tired "wrap it up" language that inundated television screens in the early 2000s. Instead, they hired a pleasure expert to talk to students about how to have sex that was both more enjoyable and safer, and they planned games throughout the night that rewarded condom-carrying participants.
It was an approach to sex education that neither of them had experienced growing up: Huggins had lost a relative to HIV-related illness, having known little about the virus, and Brathwaite says her high-school education was less than comprehensive. By the time they got to college, both of them were determined to change the future of sex ed. Their safer-sex party "was sort of a validation for us that this was a new way to approach sexual-health education," Brathwaite says. "It's an important origin story," she adds, because it served as a foundation for the work they do now.
After college, Brathwaite and Huggins both wound up working in the community-health and advocacy space, but their interest in sex ed never left, and they began to see all the ways in which the sexual-health needs of young Black women, specifically, were still not being met.
Huggins was working as an adolescent sexual-health educator and recalls feeling limited by the curriculum. Most was focused on disease prevention. "I wasn't really able to talk about things like abortion. I wasn't really able to talk about things like pleasure, sexual violence, and consent, because it wasn't interwoven in the curriculum," she says.
Meanwhile, Brathwaite was working for a community organization supporting the lives of young women of color and trans and nonbinary youth and also felt called back to her sex-ed roots. "We both had a longing for the work," Brathwaite says. So in 2016, she and Huggins decided to step outside of their 9-to-5 roles and create sex-ed workshops of their own to bring to churches, after-school organizations, and summer programs to fill the knowledge gap.
The two would eventually give a name to their partnership: Kimbritive, a combination of their first names. And as word of mouth began to spread about their collective, "We realized that we had something special on our hands," Huggins says. Kimbritive became the unapologetic sexual-wellness platform reimagining the health and well-being of Black women and girls.

"Part of the magic is that we're real people trying to hold space for real people."
Today, they have 10 signature workshops for sixth to 12th graders, covering topics like sexual identity, puberty, body liberation, and more.
As the two of them describe these classes, I can't help but imagine what my own sexual-education experience would have looked like if Brathwaite and Huggins had been leading the charge, instead of the 30-something-year-old religion teacher who preached abstinence and natural family planning during marriage.
"Part of the magic is that we're real people trying to hold space for real people," Brathwaite explains.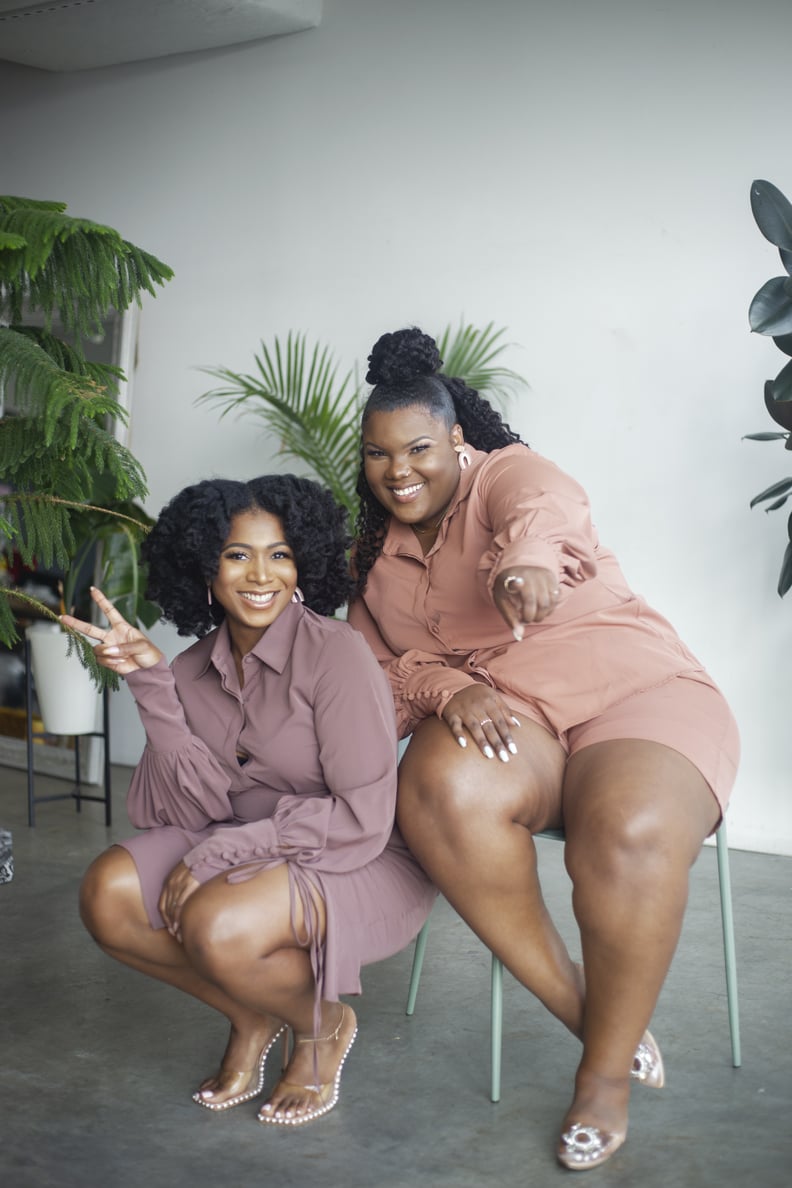 A motto Kimbritive swears by? Black women deserve great sex. That means introducing accurate and holistic education to young Black girls at an early age so they grow up to be educated Black women who know what great, safe sex feels like. "I know what it was like to be 15, 16, living my best teenage life, but not knowing a damn thing," Huggins says. She doesn't want other young girls to feel that way.
Kimbritive also has classes for adults and professionals looking to reclaim their sex-ed experience and become "askable and affirming" adult allies to young people, as Kimbritive calls it. You can take "Curls and Condoms: What's Your Sexual Wellness Regimen?," "Liberating Sex Ed: Towards Equity & Inclusion," or "Incredible Bodies: Reproductive Health 101," among other options. "We want you to understand that having great sex means knowing what your desires are, knowing what you want to experience, and being able to voice that to your partners," Huggins says. And that requires exploration, self-discovery, and conversation, all of which are encouraged in Kimbritive workshops.
Having great sex also means knowing what your options are when sex results in an unexpected or unwanted pregnancy. Kimbritive has been giving a percentage of its profits from workshops to abortion funds for years. And even prior to the recent overturn of Roe v. Wade, they had been talking about introducing curriculum around self-managed abortion, how to get an abortion out of state, and how to support someone who's had an abortion, Brathwaite says.
Now, they're more dedicated than ever to providing this service. "We are committed to using our platforms to call out any system that threatens the health and wellbeing of our communities. We are working to provide Black-led sexual wellness education and community for all Black women — that supports our self-determination to lead sexually healthy and pleasure-filled lives and that always includes abortion!" the duo wrote in their "monthly-ish" newsletter, called Salt, after the Dobbs decision.
In 10 years, Huggins and Brathwaite hope Kimbritive will be a full-service physical place where Black women can receive sexual education and reproductive healthcare from Black practitioners, Brathwaite says. It will be a place that's "informed by Black women, and not just Black physicians, but Black social workers, Black doulas, Black midwives — the folks that come together to make sort of the experience of sexual reproductive health actually holistic," she says.
"The VC gods have to come through," she adds. But when they do, I'll be first in line. After spending only a little over 30 minutes with Huggins and Brathwaite, I felt more empowered to take control of my sexual eduction than I ever have in any sterile doctor's office. And that's a feeling every woman deserves to know.