Megan Rapinoe's One Life Memoir Review
Megan Rapinoe's New Book One Life Is a Timely Call to Action That Goes Beyond the Field
As POPSUGAR editors, we independently select and write about stuff we love and think you'll like too. If you buy a product we have recommended, we may receive affiliate commission, which in turn supports our work.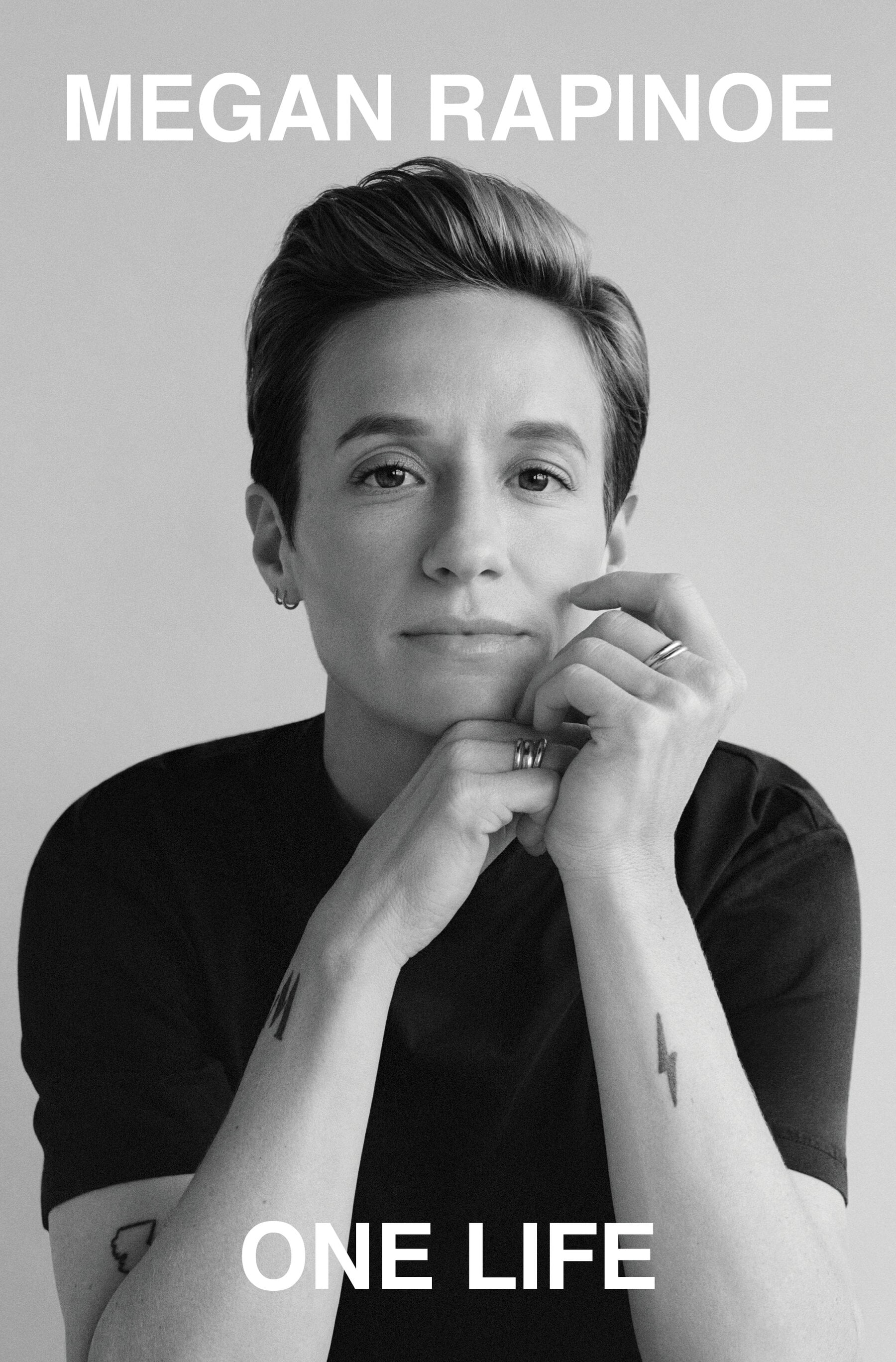 Olympic gold medalist and two-time Women's World Cup champion Megan Rapinoe has become a household name. A force for social change and equal pay in women's sports, it's no wonder that her memoir One Life will make you want to get off the couch and effect meaningful change in the world.
Centering initially on her experience growing up as a competitive athlete, readers get a firsthand look at what it takes to step foot on the pitch with some of the best athletes in the world. Additionally, Rapinoe also opened up about her experience being the first member of the National Women's Soccer League to come out as gay, how she combatted the backlash she received for taking a stand against racism, and why she's still fighting for financial equality in women in sports.
Growing up in Redding, CA, Rapinoe described in detail how her love for sports, in general, began at an early age. Often found kicking the ball around in the yard with her siblings — particularly her twin sister, Rachael — she said that her parents never forcefully pushed her into the sport. While she noted that her childhood was pleasant by most standards, she explained how her older brother Brian's descent into opioid addiction, and by extension, ongoing legal trouble, affected her family's daily life.
Regardless of her family's trouble at home, Rapinoe had a successful career after graduating from the University of Portland, and she eventually went on to win two Olympic titles, despite sustaining two anterior cruciate ligament tears. However, one of the most compelling parts of One Life is her dedication to fighting for equal pay while playing on the United States Women's National Soccer Team (USWNT).
"Female athletes, in my experience, are paid for what we've already done, while men are paid for what they could do in the future," she said. "We have to prove ourselves, they only have to show promise. And then when we perform expectation, we're asked, 'Well, are you going to do it again?' We're already playing catch-up."
"Female athletes, in my experience, are paid for what we've already done, while men are paid for what they could do in the future."
Quick to acknowledge her privilege as a white athlete throughout One Life, Rapinoe also discussed how she's been actively standing up against racism. "When I knelt during the anthem in 2016, I had no end goal in mind," she writes. "It was a reflex born of solidarity with Colin [Kaepernick] and my experience as a gay woman in a straight, male-dominated world. I wanted to broaden the conversation about racial injustice and to support a fellow athlete."
She also touched on how important doing the work to stand up against racism is, sharing how professional basketball teams — like the New York Liberty, the Phoenix Mercury, and the Indiana Fever — were among the first athletes to take a public stance, united against the issue, and got fined in the process. "I credit Colin Kaepernick with so much, but the fact is that the first athletes to protest were the women of the WNBA and they have never been given their dues," she explained.
Retrospectively, she had no idea the waves that her decision to kneel would cause in the sports world. Despite getting pushback from her then-coach Jill Ellis, being questioned about her decision by her family, and receiving backlash on social media, Rapinoe remained steadfast in her beliefs. "I feel like if we really want to have meaningful change, everybody has to be outraged about racism," she wrote, recounting the speech she made after receiving the FIFA Women's Player of the Year award in 2019. "If everybody was as outraged about homophobia as the LGBTQ players, if everybody was as outraged about equal pay or the lack of investment in the women's game as women — that would be the most inspiring thing to me."
The Sweet Spot Summary
Megan Rapinoe's memoir One Life ($25, originally $27) will inspire readers to go out and leave their mark on the world no matter how scary it is or how uncomfortable they may feel in the process.
Image Source: Penguin Random House