Old Navy StretchTech Loose Cropped Full-Zip Jacket Review
This Cropped Jacket Was Made to Pair With Leggings This Spring
As POPSUGAR editors, we independently select and write about stuff we love and think you'll like too. If you buy a product we have recommended, we may receive affiliate commission, which in turn supports our work.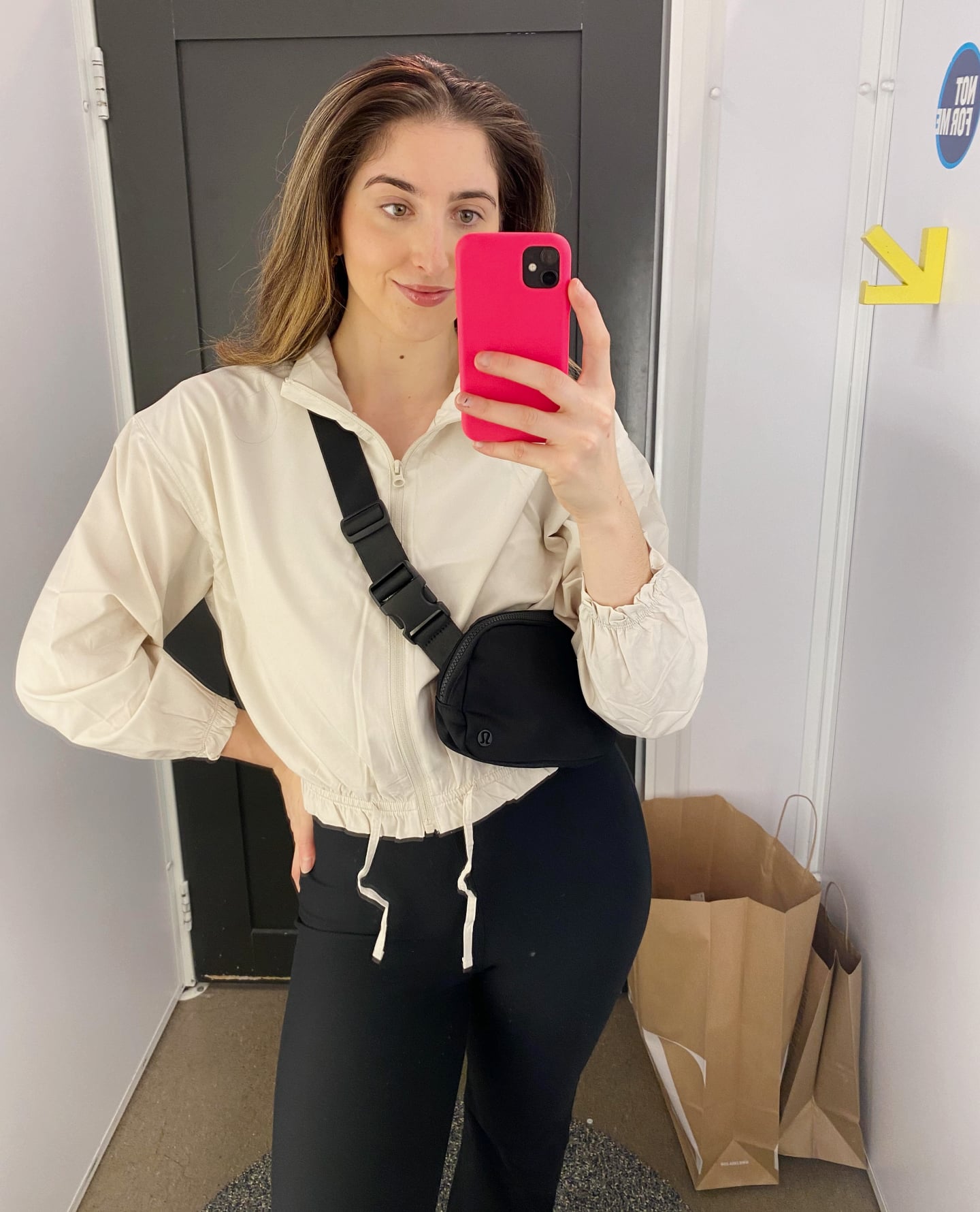 As someone who literally studies Old Navy's new-arrivals section for a living, I understand that the brand's website can be overwhelming at times. After all, there are so many options that it can be easy to accidentally overlook an item that deserves a spot in your wardrobe. So on a recent perusal of the retailer's site, I scrolled by the StretchTech Loose Cropped Full-Zip Jacket ($38, originally $40) and knew it was something special. From the loose fit and cute crop to the drawstring hem and elasticized cuffs, everything about it is on trend and versatile, so I knew I had to give it a try.
This jacket is very lightweight and very cute, and in my opinion, it was born to be worn with your favorite pair of leggings this spring and beyond. One happy reviewer so aptly described the material as "soft" and "moveable." Another shopper noted that the material is unlike a windbreaker's "crunchy" texture, which I completely agree with — this one's silky and buttery, like forget-you're-wearing-it soft. Oh, and in line with its name, it fits loosely, making it perfect for throwing on after a workout. (Because who wants to put on a tight jacket after working up a sweat?)
If this creamy white color isn't for you, it comes in three other options: black, a rusty orange hue, and an earthy greenish brown. My only warnings ahead of buying: this jacket is prone to wrinkles, which isn't the end of the world, but just something good to know; and please note that this jacket won't necessarily keep you super warm, but it's great for bringing with you when you're unsure if you'll need a second layer. Or maybe you just want to amp up the cute factor of your workout 'fit? In that case, you really can't go wrong here.
Image Source: POPSUGAR PHOTOGRAPHY / Marisa Petrarca