It's easy to get caught up in Olympic podium races and forget what these moments truly mean to the athletes involved. What happened after the women's 200-meter breaststroke final was a much-needed reminder.
There were three frontrunners in the race: Lilly King and Annie Lazor of the US, and Tatjana Schoenmaker of South Africa. King led through 100 meters before Schoenmaker ran her down, taking a commanding lead in the last 50 to win. King came in second, and the race for third came down to Lazor out-touching fourth place finisher Evgeniia Chikunova by 0.04 seconds. As the medal winners celebrated, Schoenmaker looked back up and realized she hadn't just taken gold — she'd also broken the world record. Overcome with emotion, the South African went in for a hug across the land line with Annie Lazor. They were soon joined by King (Lazor's NCAA teammate from Indiana) and South African Kaylene Corbett, who finished a close fifth.
It was one of those moments where you can't help but think, "This really is what the Olympics are all about." The four fierce competitors came together to celebrate each other and the amazing race they'd just swam and a history-making performance. The results were even more emotional for Lazor, whose father had died two months before the Olympic Trials. King promised to help her get to the Games, and she did — and Lazor promptly secured a medal. Good feelings all around. Ahead, check out more shots of the competition and emotional moments afterward and watch the full race here.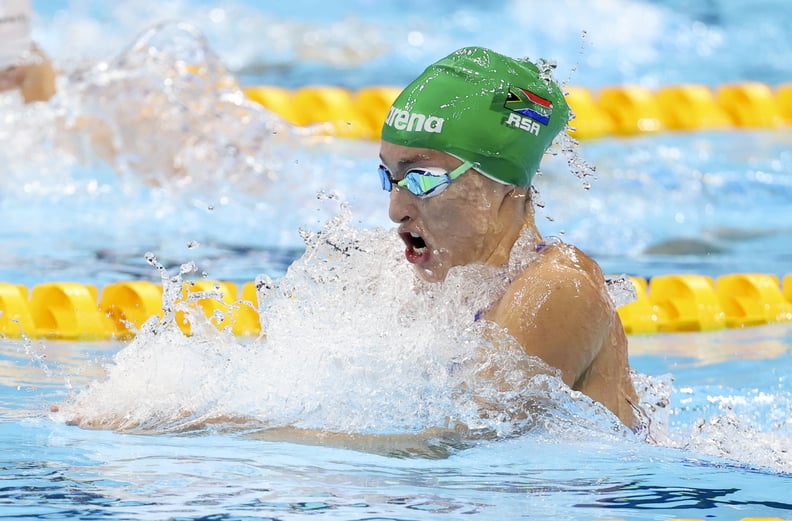 Tatjana Schoenmaker Swims in the Women's 200m Breaststroke Final at the 2021 Olympics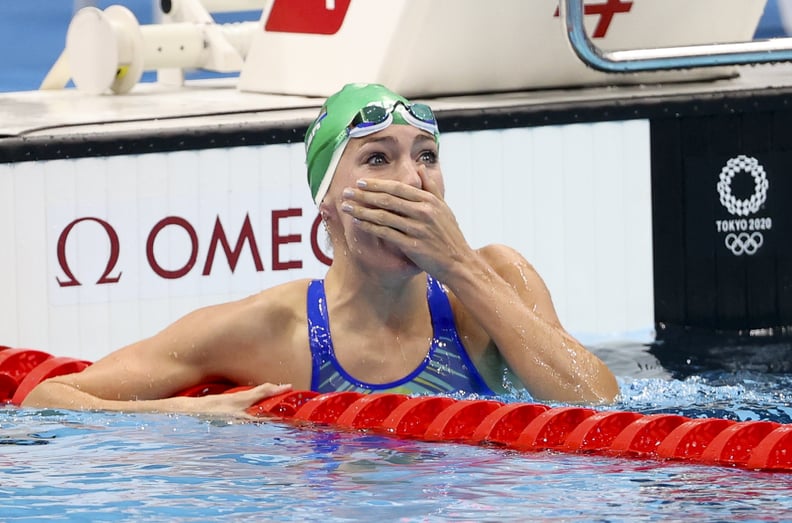 Tatjana Schoenmaker Reacts to Breaking the Women's 200m Breaststroke World Record at 2021 Olympics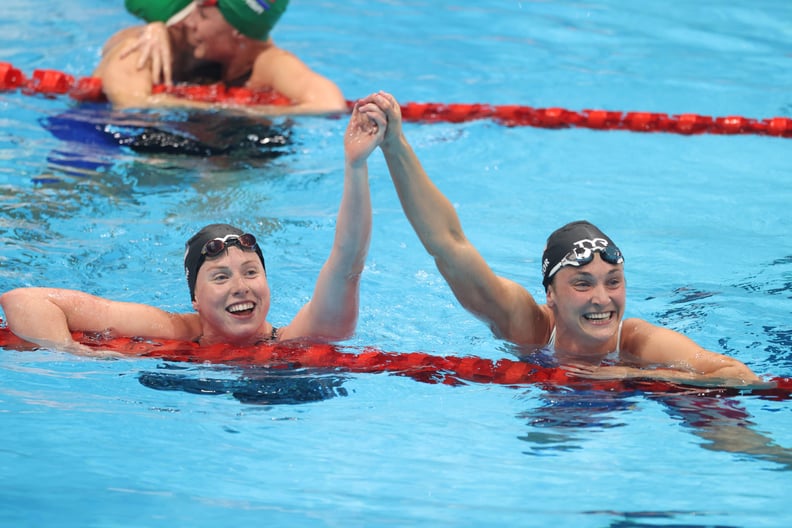 Lilly King and Annie Lazor Celebrate After the Women's 200m Breaststroke Final at the 2021 Olympics