Paralympian Olivia Breen Slams Official For Shorts Criticism
Paralympian Olivia Breen Is "Speechless" After an Official Called Her Shorts "Inappropriate"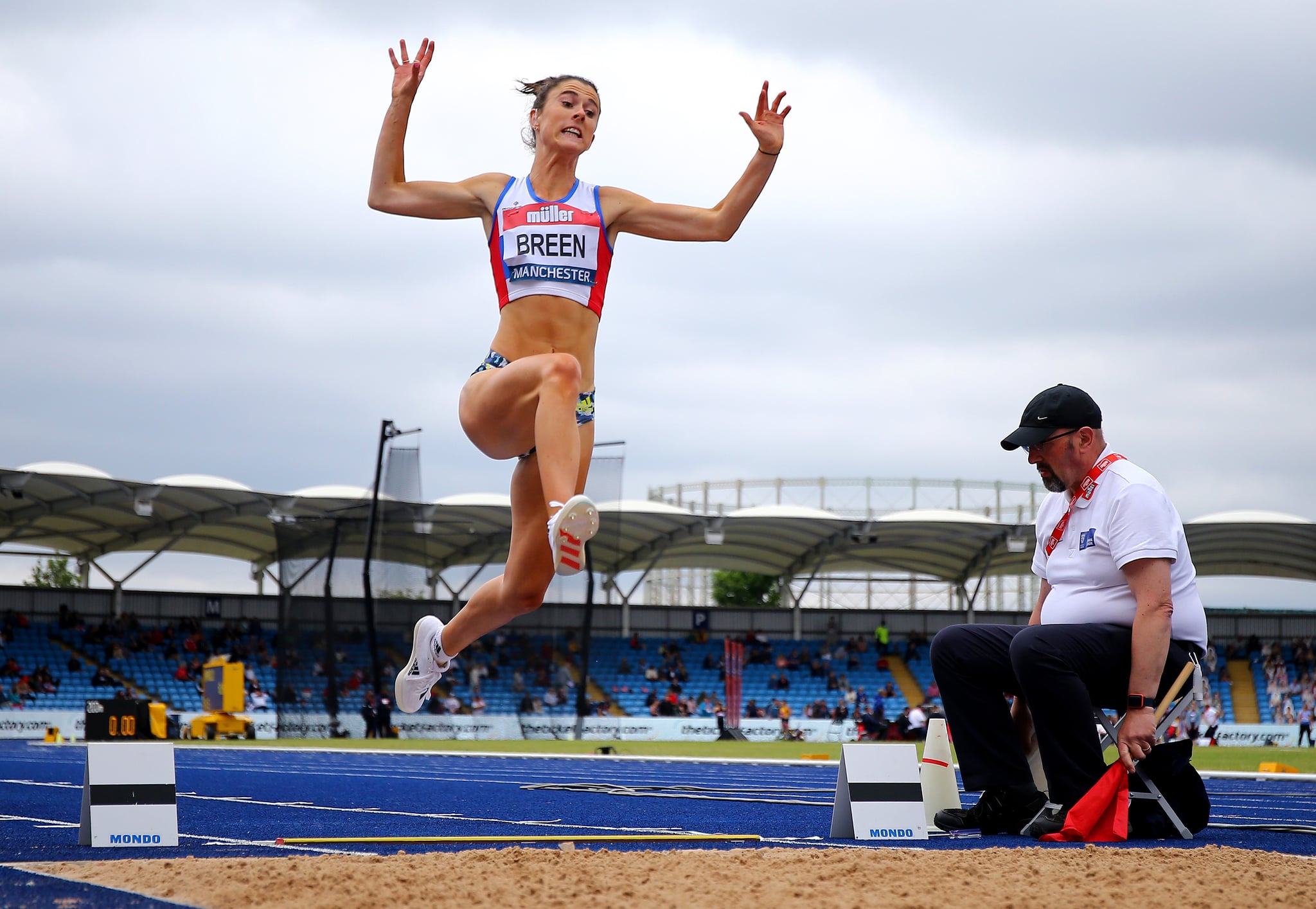 Image Source: Getty / Ashley Allen
Paralympic world champion Olivia Breen is disappointed after an official at the English Championships called her sprint briefs "too short and inappropriate." On July 18, the Welsh athlete shared a statement on Twitter detailing the experience and highlighting where athletic organizations need to improve.
Breen started off her sentiments by expressing gratitude for the "incredible volunteers" who officiate at events like the Championships. "They do an amazing job and make it possible for us to compete," she said. However, after she competed in the long jump event, Breen felt "disappointed" because a woman official "felt it was necessary" to comment on the length of the athlete's shorts.
Here something I felt like sharing that's happened to me today at my competition @EnglandAthletic pic.twitter.com/QlYfPDmxEV

— oliviabreen (@BreenOlivia) July 18, 2021
She recounted the experience further in an interview with the BBC: "I'd just finished my competition and was thanking the officials for their help and their support and this official came up to me and said 'Can I talk to you?' and I was like 'Yeah, what's the problem?' She said 'I think what you're wearing is very revealing and I think you should consider buying shorts.' I didn't know what to say I was left speechless and my first thought process was 'are you joking?'"
Breen explained that she's been wearing the same type of shorts — a self-described "high-waisted bikini bottoms" style — for nine years. "We want to be as light as possible when we're competing, not having to feel heavy, and to feel comfortable," she said. "We should just wear what we're entitled to wear." Breen hopes she'll still be allowed to wear her go-to briefs when she competes in Tokyo and, ultimately, would like to see officiates banned from making commentary about women athletes' attire.
She also acknowledges that male competitors likely don't experience the same criticism, but unfortunately, too many women in sports can relate to Breen's experience. Her statement on Twitter resonated with several other athletes who lived through something similar. "I've never personally felt self-conscious, but yesterday made me feel very angry and obviously from the response on Instagram and Twitter that I've had, it has happened to a lot of young girls and athletes and it needs to change," she added. "I think people haven't spoken out about it because they feel afraid and I want people to feel confident and speak out about it because it's wrong what happened and this needs to stop happening to us."