Serena Williams Confirms She's Playing in the 2020 US Open
Serena Williams Commits to Playing in the US Open as European Stars Hesitate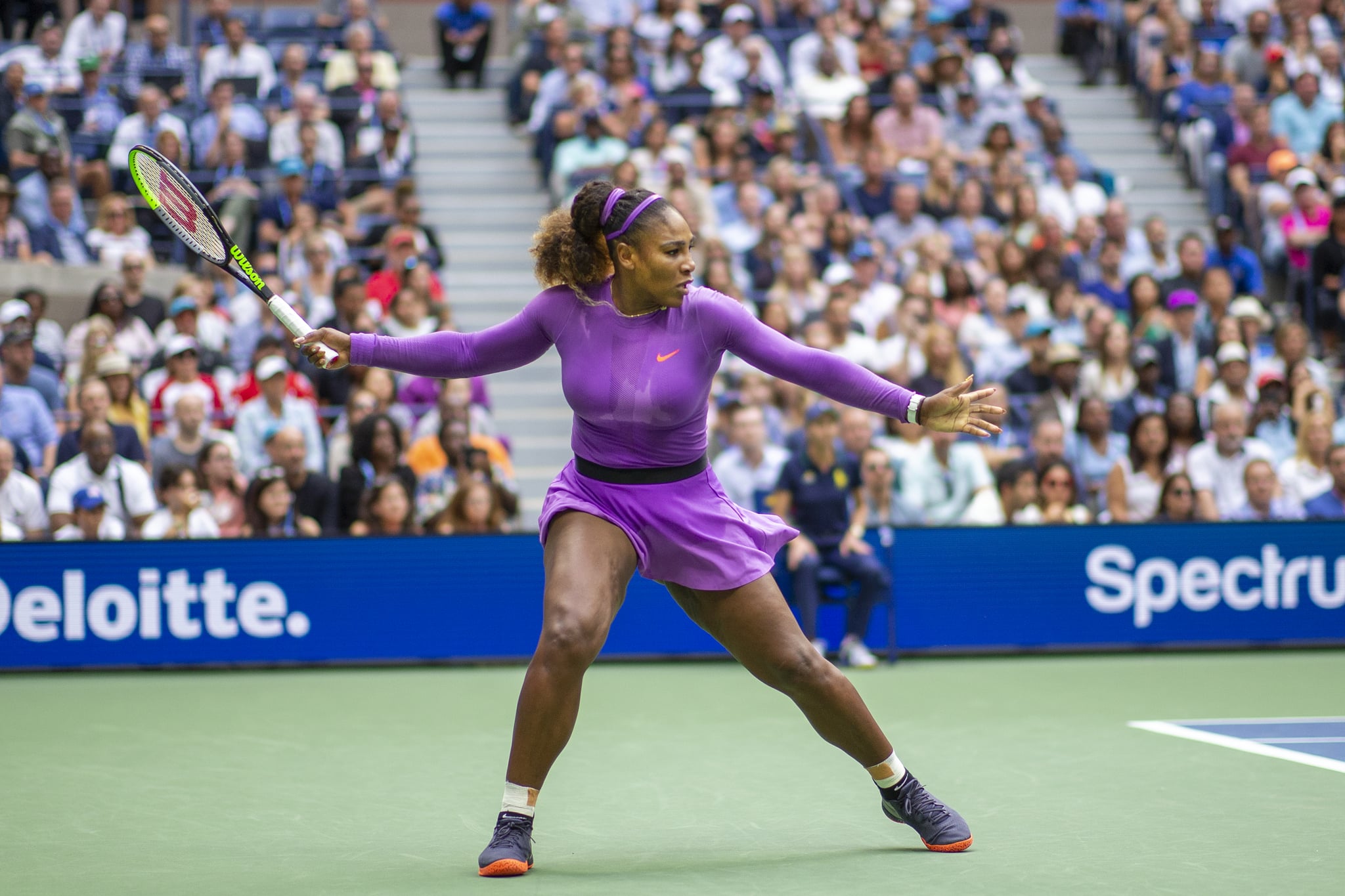 Image Source: Getty / Tim Clayton - Corbis / Contributor
It's official: Serena Williams will be competing in the 2020 US Open, confirmed by the GOAT herself in a Twitter video posted by the US Open.
"This announcement has been on my mind all day," Williams says in the video posted June 17. "Ultimately, I really cannot wait to return to New York and play the US Open 2020." She noted that the atmosphere would be different without fans in the stands, but she was excited to get back on the court and compete. Bianca Andreescu, who defeated Williams to win the 2019 US Open, also appeared to commit to the tournament. "I plan to make the most of the opportunity to get back on the court, re-connect with players and friends and hopefully bring tennis back to the millions of fans across the globe safely," she wrote on Twitter.
Williams's announcement comes as other tennis stars have expressed doubts about participating in the tournament, which is set to run from Aug. 31 to Sept. 13 in New York City. The city was the epicenter of the coronavirus pandemic in March and April, though cases and deaths have been dropping steadily since.
"Given the conditions outlined in the U.S. Open announcement this morning, as of today I do not currently plan to play in NYC," said Simona Halep, ranked No. 2 in the world, in a statement to the Associated Press on June 17. She acknowledged that the situation is "fluid" and that "conditions may change and improve before the entry deadline in mid July. I would like to underline that my decision is not set in stone."
On the men's side, world No. 1 Novak Djokovic expressed early doubts about competing in New York given the safety restrictions put in place. "The rules that they told us that we would have to respect to be there, to play at all, they are extreme," he told Serbia's Prva TV on June 8, before safety protocols were officially announced. "We would not have access to Manhattan, we would have to sleep in hotels at the airport, to be tested twice or three times per week. Also, we could bring one person to the club, which is really impossible. I mean, you need your coach, then a fitness trainer, then a physiotherapist."
Rafael Nadal, the defending US Open champion who's second in the world rankings, told reporters on June 4 that he would not compete in the tournament if it was taking place that day. "But in a couple of months, I don't know how the situation is going to improve. I am confident that if the tournament is played, it's going to be under extremely safe circumstances . . . My feeling is we need to be responsible, sending strong messages, and be a positive example for the society," he said.
The tournament will be closed to spectators and the number of individuals on site at a time will be limited, the US Open shared in a statement. "Draw sizes and formats will also be adjusted." New York governor Andrew Cuomo approved the tournament's rules on June 16.
It's now time to wait and see what other tennis stars decide, but Williams's announcement will no doubt have an impact. "I feel like the USTA has done a really good job of ensuring everything is amazing . . . and everyone is safe," she said in her statement. "It's gonna be exciting." Watch the full video ahead.
A message from 6x champion @serenawilliams: pic.twitter.com/nBku5heoJv

— US Open Tennis (@usopen) June 17, 2020