Small Ways to Incorporate Wellness Into Every Day
5 Little Wellness Triumphs That Actually Add Up to Big Things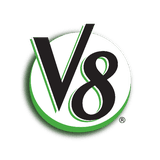 We teamed up with
V8®
to help you make the most of those little moves that are going to make a big difference.
Wellness is kind of a long game — it's all about adding up the little things you do every day to impact the larger picture of your overall health. This means you don't have to just count that HIIT class or mile-long run toward your overall wellness goals. There are tons of little things you can do throughout your day that add up to big accomplishments that you shouldn't forget about.
Keep reading for some fun ways you can incorporate healthy habits into your everyday life that are honestly so easy. Your body will thank you now and in the future!
OK, people, we know there's nothing too revolutionary about taking a walk. However, when you make it part of your daily routine, just that little moment of movement can do wonders for your mood. If you have a pup, take them along for the ride! Every time they stop and smell the flowers (or whatever else) along the way, take that as your cue to inhale and exhale and appreciate the world around you. Use your walks as your personal time away from a screen — it's almost like a moving meditation.
Especially now that we're returning to offices and places like shopping malls and airports, there are a lot more opportunities to get in a few minutes of cardio on the stairs while everyone else is piling into the elevator. You don't have to sprint! Just getting your heart rate up by challenging yourself to a few flights is beneficial. It gives your lungs a chance to flex their capacity, and you won't have to deal with being squeezed into a small space like a sardine while you're at it.
This one's for those multitasking babes out there. Getting your daily vitamins doesn't have to be a chore, and it certainly doesn't have to taste bad. While you're sending your morning or midday emails, keep a chilled bottle of V8® Fruit and Vegetable Blends Healthy Greens on your desk (extra points if you pour it into a chic glass to up the visual appeal). With each sip, you'll get a midday boost of antioxidant vitamins A and C — and when you finish an 8 ounce glass, you'll have gotten a full serving of veggies. It's a little step you can take toward meeting all your larger nutritional goals.
Up and at 'em! Sleep is just as significant to your overall wellness as your workouts, so don't skimp on those eight hours. This also means resisting the urge to hit that snooze button in the morning. You'll be shocked at how much more alert and rested you feel when you get up with that first alarm. Instead of snoozing and then scrolling through your social media, take those extra minutes to do some morning stretches in bed or some energizing breathwork to set the tone for the day. Even after a few mornings of doing this, you'll feel it start to add up.
Take this as your hint to get up from your desk, roll your shoulders back, and get in some movement. For your next work call, instead of being slouched over your computer, go mobile. You don't have to go far — just get up and walk around your backyard, up and down your neighborhood street, or even on your porch. Heck, you could even walk around your living room! Just take this as an opportunity to up your steps for the day — your joints, muscles, and tech neck will thank you in the long run.
Credits: Illustrator: Sandy van Helden; Visual Designer: Mia Coleman