Add These 3 Ingredients to Every Smoothie If You're Trying to Lose Weight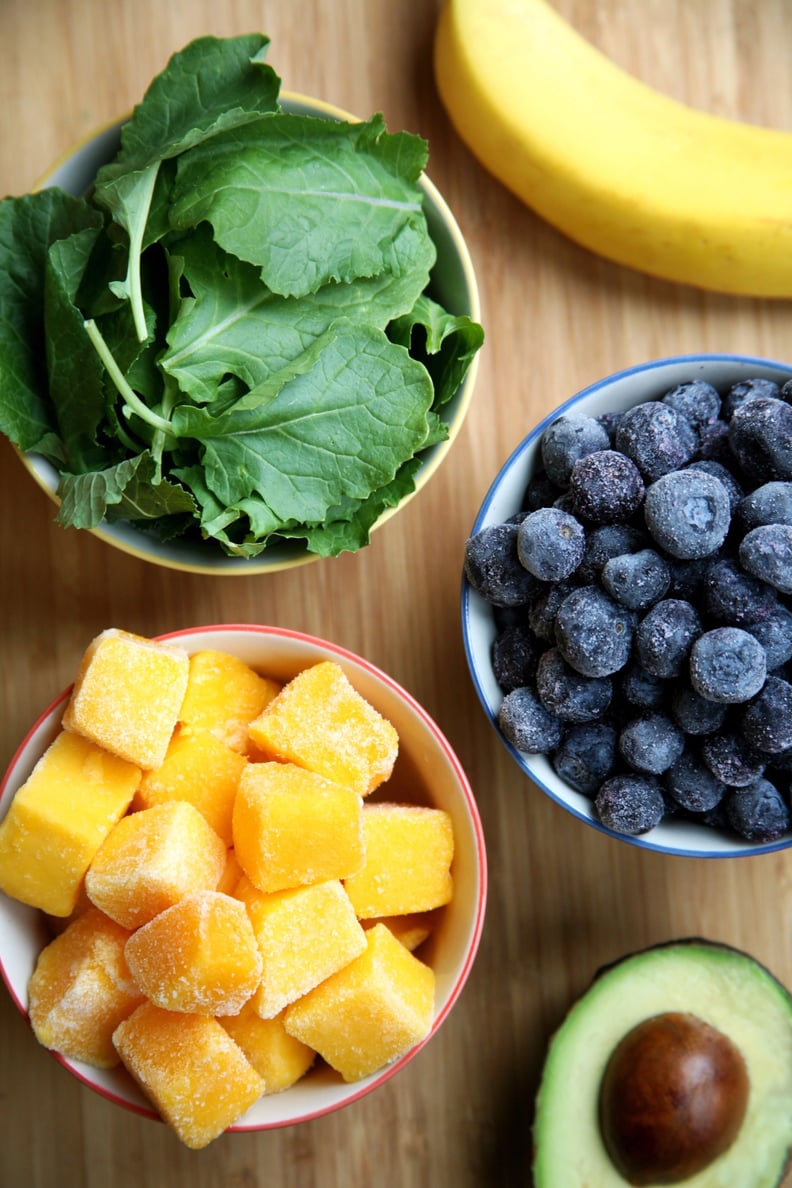 POPSUGAR Photography | Jenny Sugar
POPSUGAR Photography | Jenny Sugar
You're trading in your avocado toast or overnight oats for a smoothie, hoping cutting down on carbs will help you lose weight. Before you sip down an all-fruit smoothie, make sure you throw these three ingredients in the blender to keep you full and help you slim down.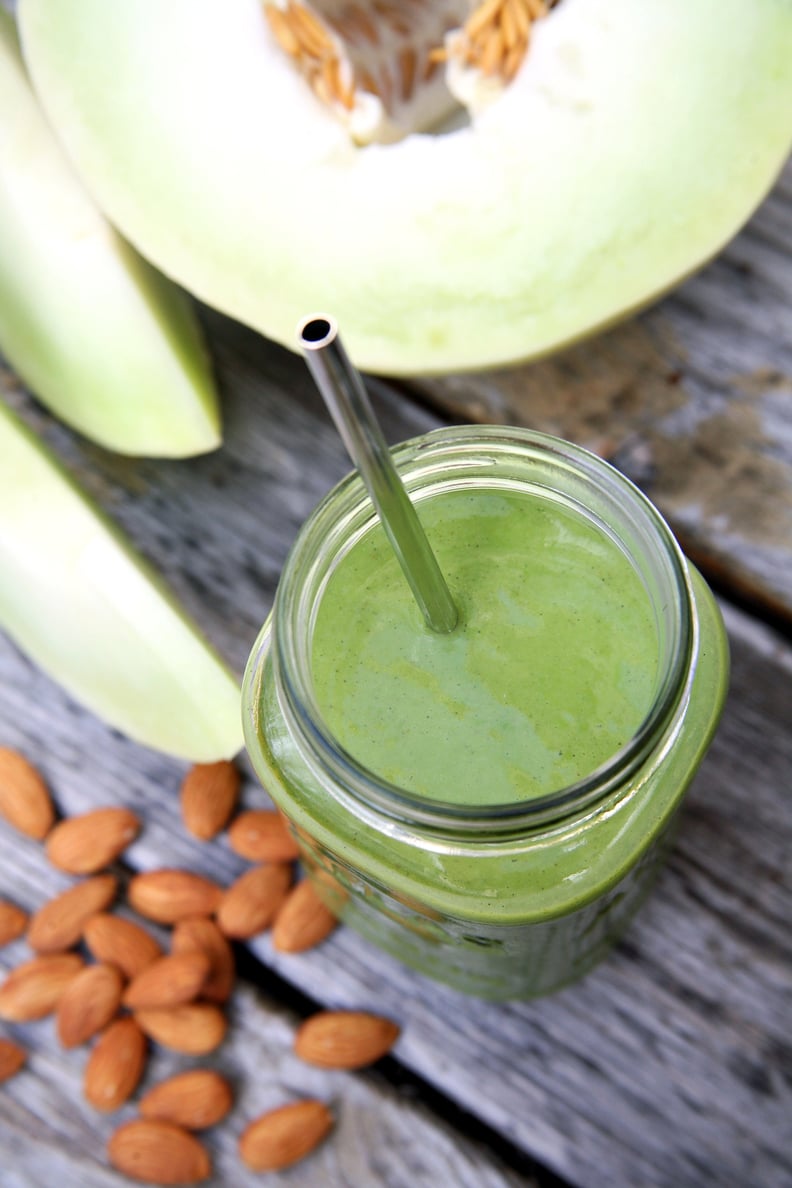 Fats
In order to make a liquid meal that keeps hunger at bay for hours, you need to add healthy fats, and one excellent source is flaxmeal. Healthy fats keep you feeling full longer, so you end up consuming fewer calories throughout the day. One tablespoon of flax offers three grams of total fat with 1.6 grams of omega-3s — that's more than your daily recommended dose! Chia seeds are another great source, as well as nuts, seeds, coconut oil, ghee, and avocado.
Whip up this honeydew protein smoothie made with flaxmeal and almonds that offers 11.9 grams of healthy fats.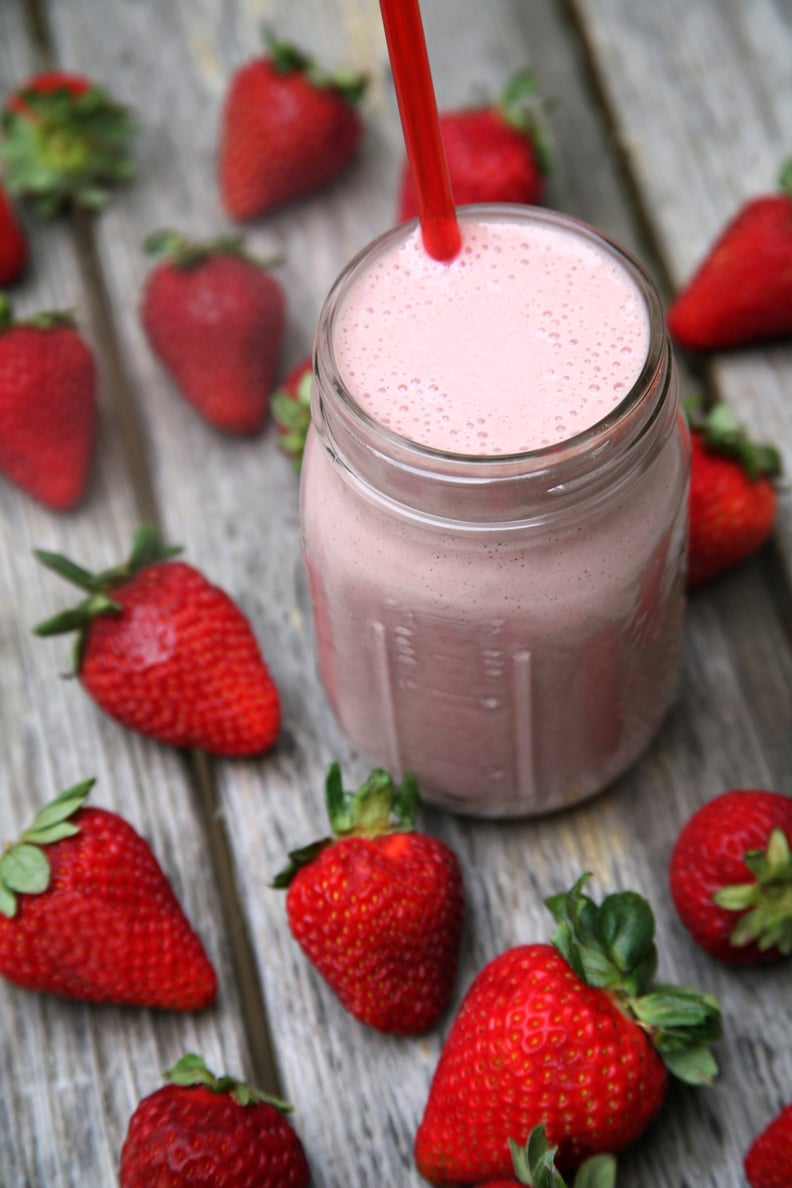 Protein
In order to contribute to that satisfied feeling that keeps hunger at bay for longer and energy levels high, sipping down enough protein is a must. Protein powder is an easy way to get your fill of this necessary nutrient, but certified dietitian Leslie Langevin, MS, RD, CD, of Whole Health Nutrition says to aim for "no more than 20 to 30 grams of protein at each meal."
I'm a fan of Vega Sport Performance Protein. It's plant-based, half a scoop offers 15 grams for just 75 calories, and it tastes delicious. If you're not a fan of protein powder, you can add tofu, soy milk, beans, yogurt, PB powder, or hemp seeds to get your protein fill. For natural protein sources, try beans, tofu, cottage cheese, yogurt, or soy or dairy milks.
Try this dairy-free strawberry milkshake smoothie that offers 26.8 grams of protein.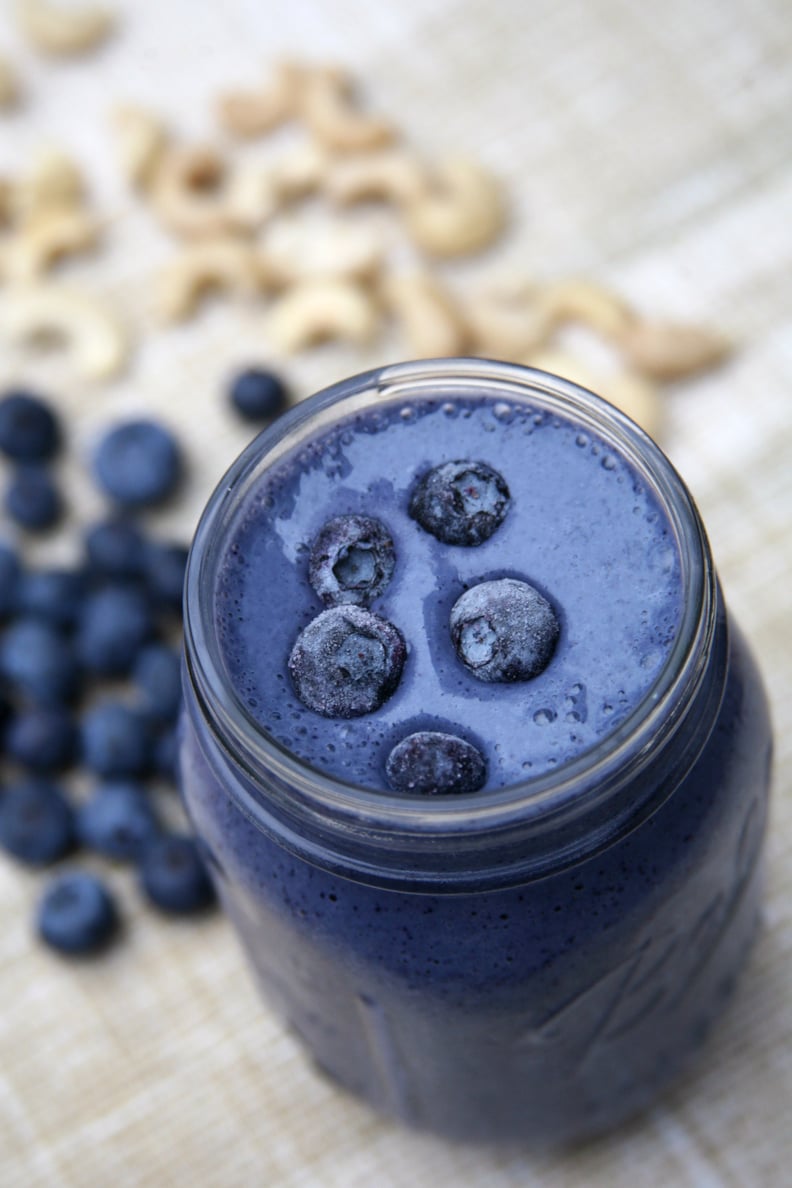 Fiber
Blueberries, raspberries, blackberries, and strawberries not only add natural sweetness to your smoothies, but also increase the fiber content, which will make your breakfast more filling. As a bonus, fiber prevents bloating caused by constipation.
If you're not a fan of berries, other sources of fiber are greens like spinach or kale, avocado, nuts like almonds, and seeds like chia, as well as beans.
Try this recipe for a blueberry cheesecake smoothie that offers over seven grams of fiber.