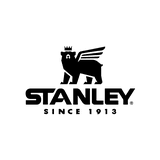 We've partnered with
Stanley
to pair your go-to fitness routine with colorful hydration gear from their new IceFlow™ Flip Straw collection.
Your go-to fitness routine can say a lot about you, and so can your color personality. Bring the two together, and you have a reading that's more powerful than a zodiac sign. So whether you're the type to choose biking over public transportation or you're never one to skip a scheduled HIIT sesh, take this quiz to discover the color that matches your fitness vibe and the gear that'll help you stay hydrated throughout your workout.
On a typical Sunday, you're usually:
When you leave for a workout, which bag are you taking?
For you, a workout routine should feel:
How do you incorporate movement into your day?
Pick a workout outfit: