If I Could Design the Perfect Water Bottle, This One Would Check All My Boxes
I carry around my water bottle everywhere I go — it's as essential as my phone, keys, and wallet. But sometimes my go-to water bottles are missing key convenience factors, like a no-slip grip or all-day insulation. I want something that's easy to carry around, hassle-free to clean, and, above all, doesn't let the water become lukewarm by lunchtime.
I know Stanley is the go-to for many of my friends who are big on camping — think: on-the-go coffee brewers and portable coolers. But since I'm more of a city girl, the 40-ounce Flip Straw Jug from their new IceFlow™ collection is much more up my alley and checks every box. Plus, it comes in those cool-girl colors I'm looking for.
Other bottles I've used have awkward nozzles that always leak. The built-in straw of the IceFlow™ Jug allows for easy sipping and zero spillage, so no more embarrassing drips down my chin onto my outfit. The double vacuum insulation keeps water cold for 14 hours and holds ice for more than two days (yes, two whole days!). A day trip to the beach with ice-cold water on hand at all times? Well, that's the dream.
As POPSUGAR editors, we independently select and write about stuff we love and think you'll like too. If you buy a product we have recommended, we may receive affiliate commission, which in turn supports our work.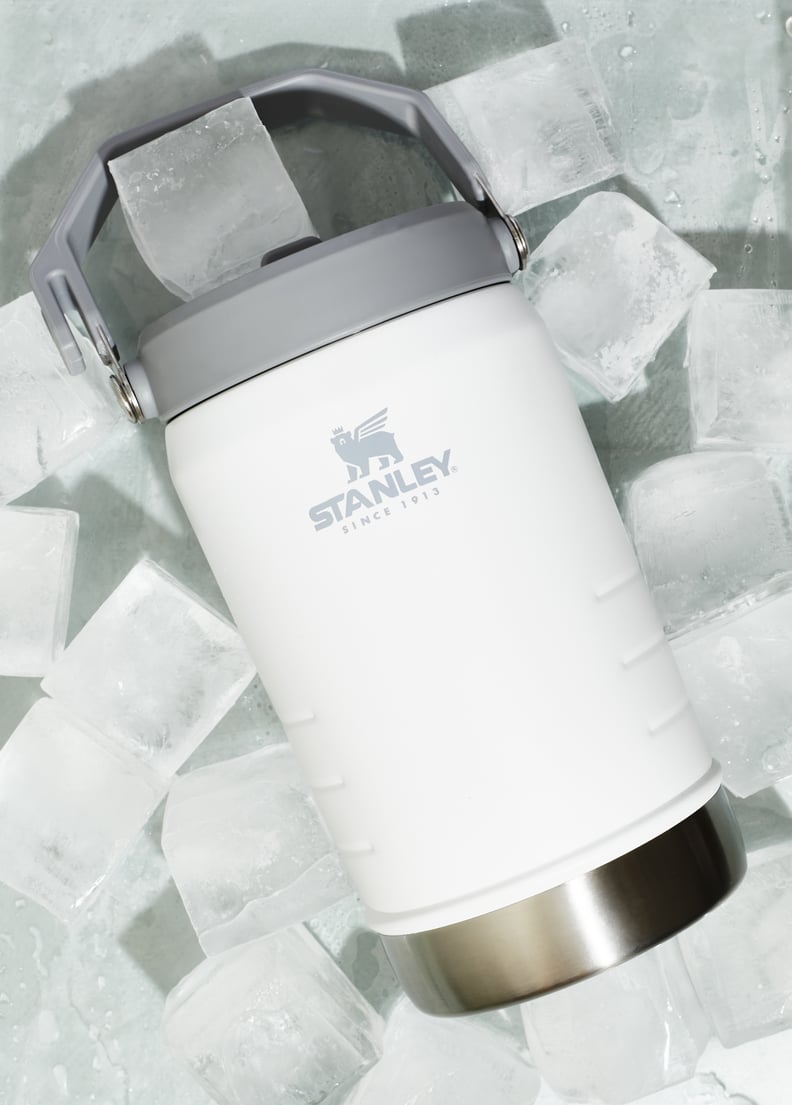 When it comes to cleaning, this bottle is in a league of its own. Why, you ask? Because it's dishwasher safe, unlike most other insulated water bottles. I don't need to buy special cleaning brushes to get into nooks and crannies. I can just take off the lid and throw it in the dishwasher. Bonus: the high-quality stainless steel prevents it from developing that icky metal taste.
Since the beginning of the pandemic, most of the public drinking fountains in my city have been turned off. The 40-ounce jug is big enough that I don't have to worry about finding a place to refill it, which is a total lifesaver for when I'm bopping around from neighborhood to neighborhood. And the bottle's handle makes it super convenient to carry around. When I'm playing tennis, I just clip the handle onto the fence and it's within close reach for sips in-between sets.
The jug comes in two sizes and three different colors, so there's an option for everyone. Looking to hit those hydration goals and stay cool all summer long? Shop the rest of Stanley's IceFlow™ Flip Straw collection below.