Basketball Star Tiana Mangakahia Returns From Breast Cancer
This Basketball Star Just Dominated in Her First Game Since Her Breast Cancer Diagnosis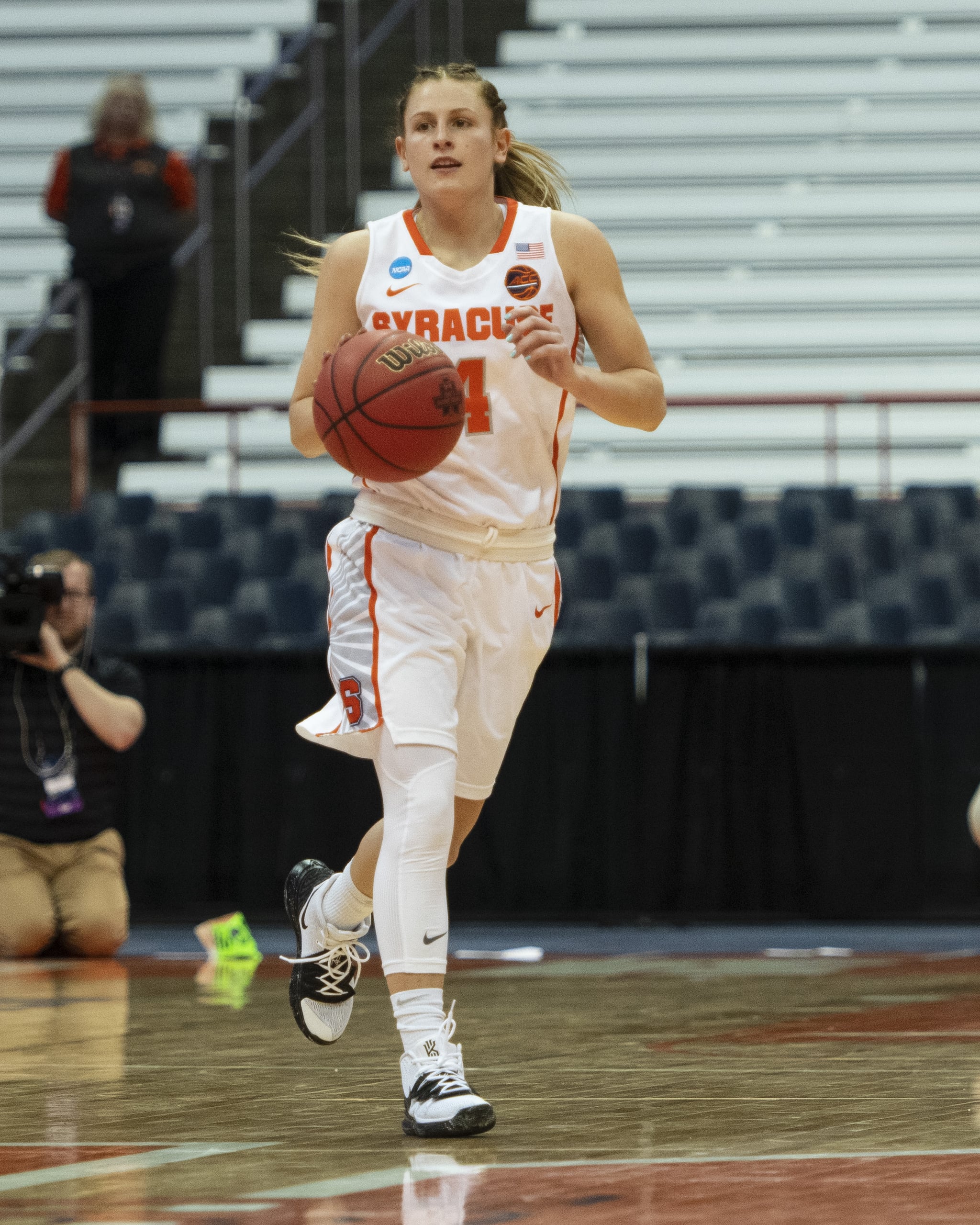 615 days since her last basketball game, almost a year and a half after being diagnosed with breast cancer, Syracuse star Tiana Mangakahia was back on the court Sunday. And the fifth-year guard didn't just start the game; she racked up 16 points, seven rebounds, four steals, and three assists in Syracuse's 50-39 win against Stony Brook. Yet Mangakahia, Syracuse's all-time leader in assists, doesn't even consider that her best.
"It was so nice to be on the court and just to be able to play," Mangakahia said after the game. "I didn't expect me to be really amazing, but I wanted that. I just tried my hardest and that's what I wanted to do."
In June 2019, basketball took a backseat when Mangakahia found a lump that was eventually diagnosed as invasive ductal carcinoma. She underwent eight rounds of chemotherapy and two operations, including a double mastectomy last November, and was forced to sit out her senior year season.
Mangakahia said she got emotional while preparing for her first game since the diagnosis. "There was a lot going through my mind, especially on the bus," she said. "I was very emotional and I just couldn't believe that this day was here and I was going to be able to play."
The Australian-born star rated her 36-minute performance "85 out of 100," she told ESPN, saying she's still working to improve her speed and stamina. "I'm just glad we got the win," Mangakahia said. "I just felt super happy to be on the court."