Tracee Ellis Ross Turned Her House Into a Meditation Space
Tracee Ellis Ross's Approach to Meditation Is All About What Brings You Joy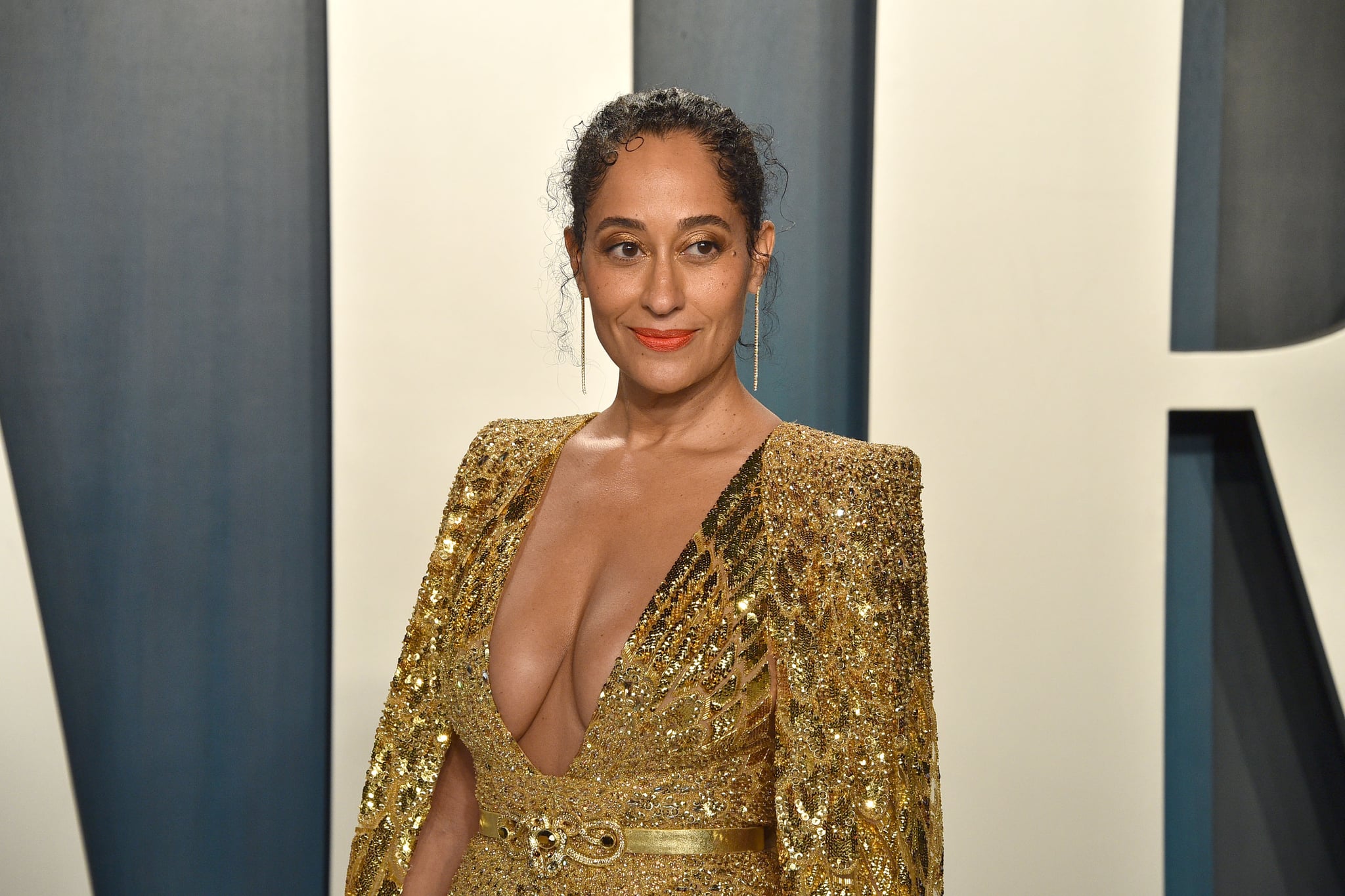 Meditation has always been a solution for alleviating stress and achieving clear-headedness, but often people don't realize that it can take many different forms. That is what Tracee Ellis Ross has been learning over the past few months as she's been spending more time at home alone.
In a cover interview with Shape, the Black-ish actress explained that she recently converted her meditation room into a home gym, realizing her practice did not have to be confined to just one room. Filled with special, personal items that inspire happiness, her whole home has become her meditation space.
"I'm looking at a little chubby jade pig that I got when I went to Thailand with my mom," she told Shape. "These are all things that bring me joy." Bowls of heart-shaped crystals and vintage vases of fresh flowers cut and arranged by Tracee — perhaps itself a meditative activity — add to the soothing effect.
In addition to meditating, Tracee revealed in the interview that she has embraced lots of other healthy habits during the ongoing health crisis. The self-proclaimed "queen of the salad" avoids dairy, sugar, and gluten, and lately has been loving experimenting with celery. She also does virtual Tracy Anderson Method workout sessions. "I mostly work out for strength," Tracee said to Shape. "When I'm strong, I can make it through so much. It allows my mind and my heart to go in all different directions because I don't have to worry about my stamina."
Tracee has been a devotee of the Tracy Anderson Method for years, and she loves to share hilariously relatable Instagram videos of herself powering through the difficult booty-sculpting moves. From Tracee's impressive strength to her positive attitude, everything about watching her work out is motivating.
Click here for more health and wellness stories, tips, and news.