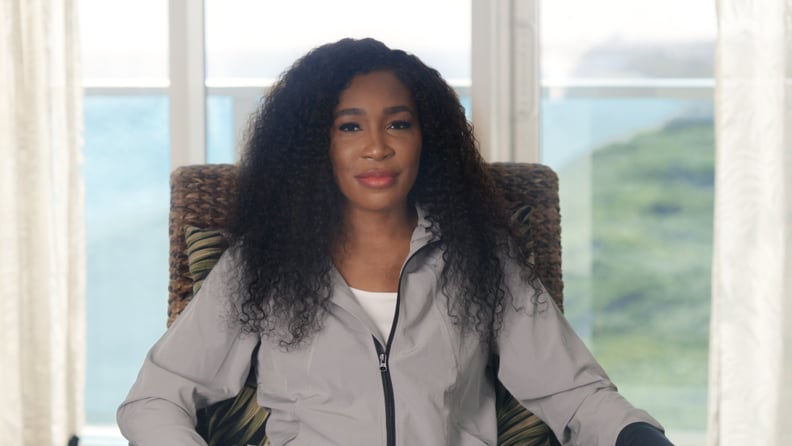 Courtesy of IWBI
Courtesy of IWBI
If you took up tennis during the pandemic, you're in good company. The sport boomed during shelter in place. At a time when gyms shuttered and many sports came to a halt, three million people started playing tennis — that's a 44-percent increase over the previous year.
"It makes me excited that people have gravitated toward tennis," seven-time grand slam and four-time Olympic Gold champion Venus Williams told POPSUGAR. "So many people have discovered tennis this last year. It was one of the only sports that was safe and that you could play outdoors," she said during an interview promoting the WELL Health-Safety Rating, a designation that indicates a building or space has taken steps to safeguard the health and safety of their staff and visitors. Williams joined several other celebs, including Lady Gaga and Jennifer Lopez in an ad campaign for the safety seal.
The socially-distant sport may also owe some of its popularity to being a perfect antidote to the effects of pandemic stress and sedentary habits: "It's so physical. It gets you in great shape. It's also so mental. There's so much to give and it gives you so much," she said about the perks of playing.
To all those newcomers, Williams offers this wisdom: "Don't be afraid to fail," she said. "I think that's what holds the recreational player back ... but on the road to greatness there's not a lot of greatness sometimes." Which is good advice off the court, too.
Williams also encouraged newbies to spend time honing their technique. "You have to be technically sound because tennis moves fast," she said. "You don't have time to think, you've got to have your techniques there," she said. And, of course, having a good coach is key. "When your coach or someone actually shows you how to do it the right way, don't slip back to that old way, just keep up with it, you'll be pleasantly surprised at how quickly you get better."