What Jose Mourinho's Players Have Said About Him
The Playbook: José Mourinho Isn't Afraid of a Public Feud, but His Players Stand by Him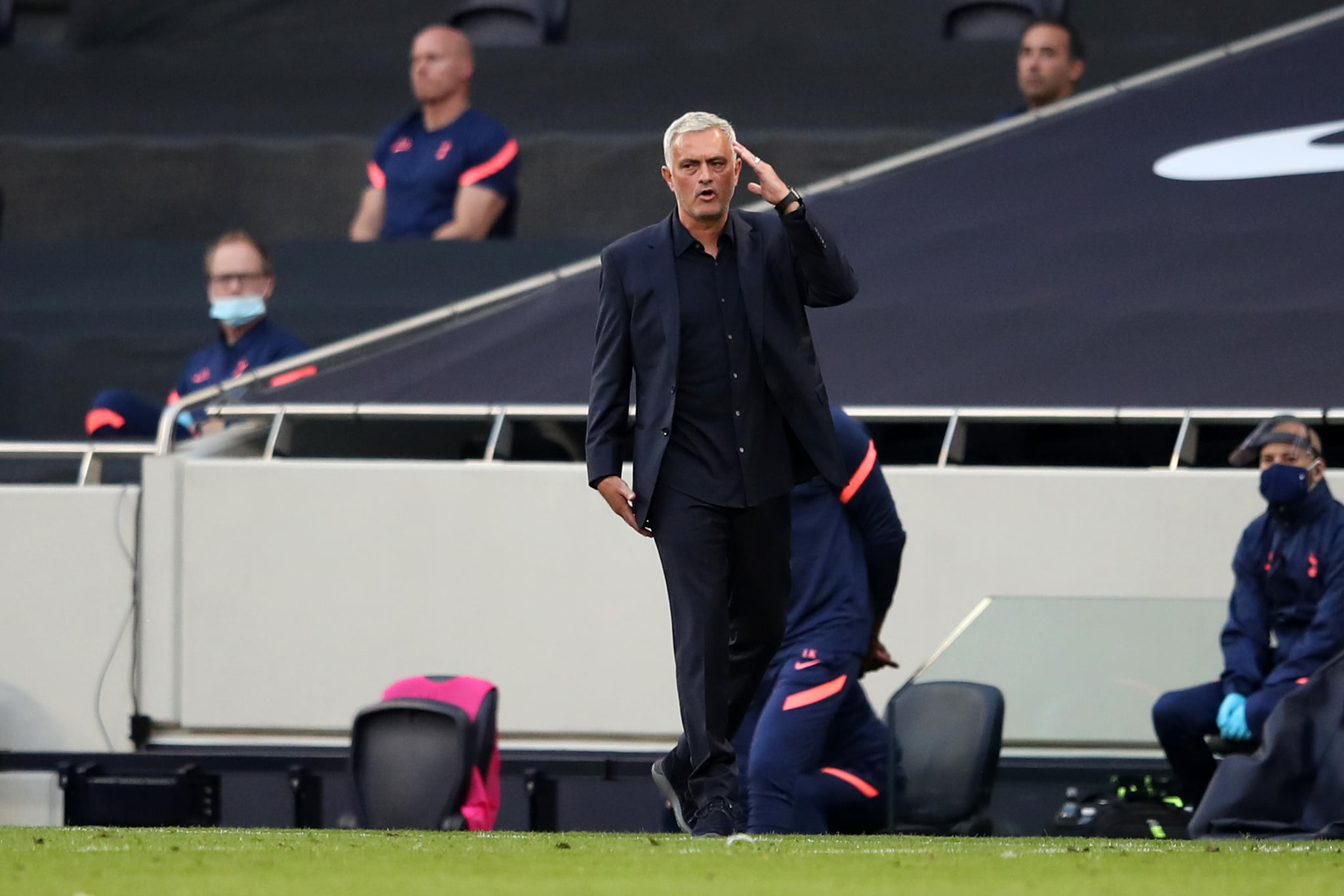 Soccer coach José Mourinho is one of five people featured in The Playbook, a new docuseries on Netflix profiling some of the top coaches across the sports world. As viewers learn in the documentary, Mourinho is no stranger to controversy. He's been in public feuds with opposing coaches, game officials, and even his own players — so, what do those players have to say about him? Not much, at least not in public, as it turns out.
One of the biggest clashes Mourinho has had is in his current role as manager of the Tottenham Hotspur Football Club. As recently as this past June, Tottenham midfielder Tanguy Ndombele reportedly told Mourinho he never wanted to play for him again, according to ESPN. The conflict, which was only the latest in months of arguments between the two, reportedly erupted over Ndombele's training and readiness after being subject to coronavirus lockdown measures during the first half of the year in the UK. The conflict does seem to be on the back burner for now, with Mourinho telling the Daily Mail that "he [Ndombele] is training very well." Ndombele, for his part, has remained quiet about the reported feud.
Tottenham's most recently signed player, Sergio Reguilón, had only positive things to say about Mourinho, calling him a "world-class manager," according to the Evening Standard. Although Mourinho has had no qualms speaking publicly about his players — and criticizing them publicly — the reverse isn't true: it's rare to hear his players publicly respond in the media.
Mourinho has been courting controversy as far back as 2005, when he accused an opposing coach and a referee of bias. He's been fined and suspended a number of times over the last 15 years, for everything from inappropriate meetings with transfer players to incendiary comments made about other people in the soccer world. More recently, in 2018, he feuded with Antonio Conte, the Chelsea coach, claiming that Conte had "humiliated" him and his Manchester United team, as the BBC reported at the time. Despite these feuds, he remains something of a soccer legend as one of the most decorated managers ever.