What Is a 2160 in Freeski Big Air? Watch the Trick in Slo-Mo
Olympic Skiers Could Attempt a 2160 in the Men's Big Air Final, and It's as Wild as It Sounds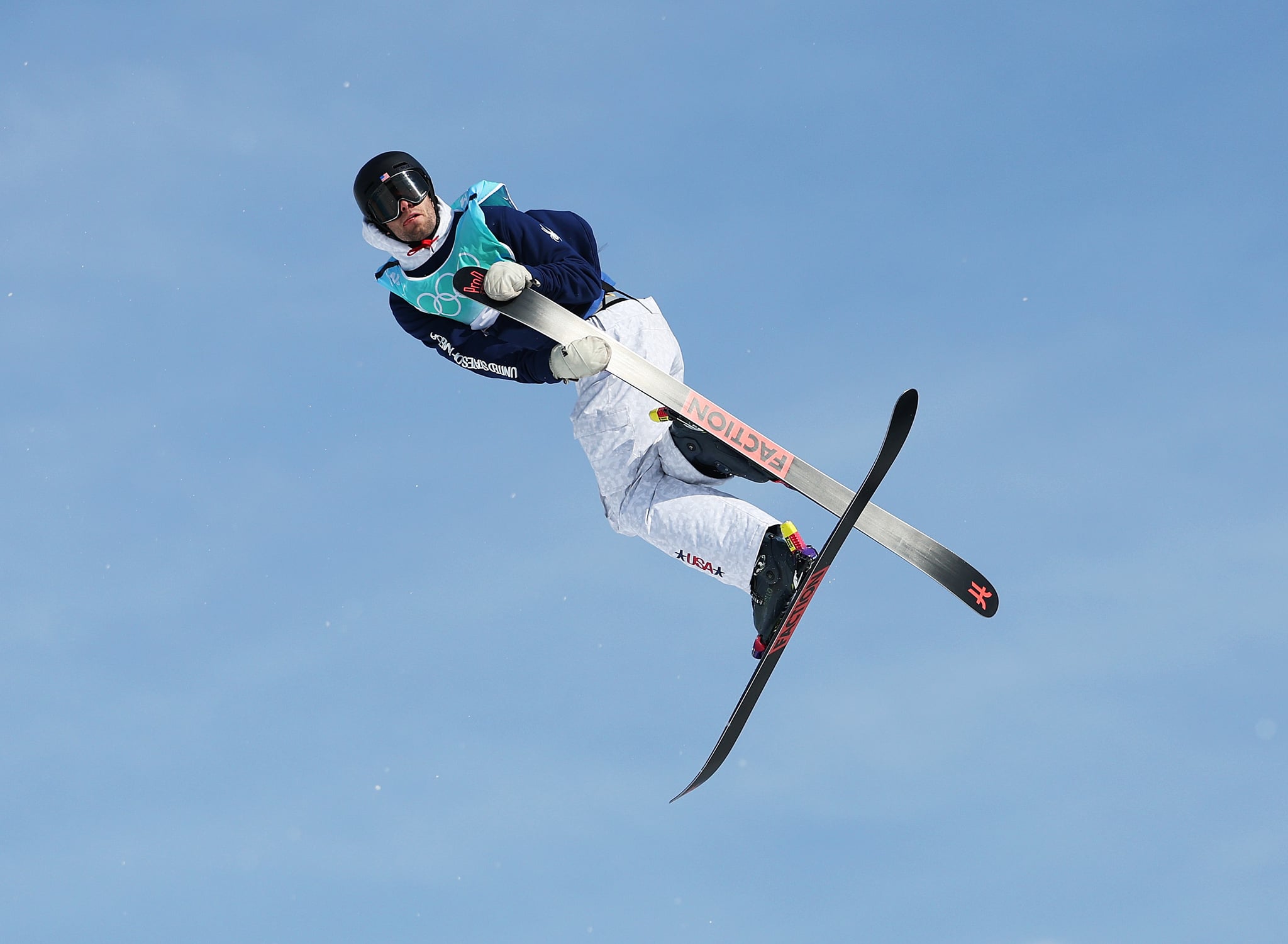 Image Source: Getty / Richard Heathcote
The 2022 Winter Olympics marks the first time athletes are competing in freeski big air in the history of the Games. At Shougang Industrial Park in Beijing, athletes launch themselves down a curved 50-meter ramp, then pop up into the air to perform jaw-dropping tricks before (ideally) sticking the landing. Scores are based on the difficulty, execution, amplitude, and landing of these tricks, and, as you might guess, getting more rotations in the air is one way to score major points.
Enter: the 2160. This truly wild skill requires skiers to complete six full rotations in the air. That's 2160 degrees, thus the name. At the X Games this year, American freestyle skier Alex Hall became the first person to successfully land a 2160 in big air competition. "Did he just go to the future?" an announcer said in disbelief at the time. (Tricks with more spins than the current year are often referred to as "future spins" among freestyle skiers.) The double cork 2160, complete with a stylish grab, was enough to propel Hall to X Games gold. You can see it in slow motion below.
Now the question is, who will be the first to attempt or land a 2160 on the Olympic stage? Hall qualified for the Olympic big air final just behind Norway's Birk Ruud, who said afterward that he'd like to upgrade his switch triple cork 1980 to a 2160 for the final, according to "The Washington Post." And, of course, if he did it once, it's very likely Hall will try to do it again.
Ruud, who won back-to-back World Cup titles in 2020 and 2021, is by far Hall's stiffest competition, but Swedish skiers Oliwer Magnusson and Henrik Harlaut, who qualified in third and fourth, also have the skill and power to pull out a surprise 2160. So will we see a 2160 in the Olympic final? It's entirely possible — and whoever lands it first will likely claim Olympic gold. The men's big air final is scheduled to take place at 10 p.m. ET on Tuesday, Feb. 8.