Where Are Meryl Davis and Charlie White Now?
Here's What Olympic Gold Medalists Meryl Davis and Charlie White Are Doing Now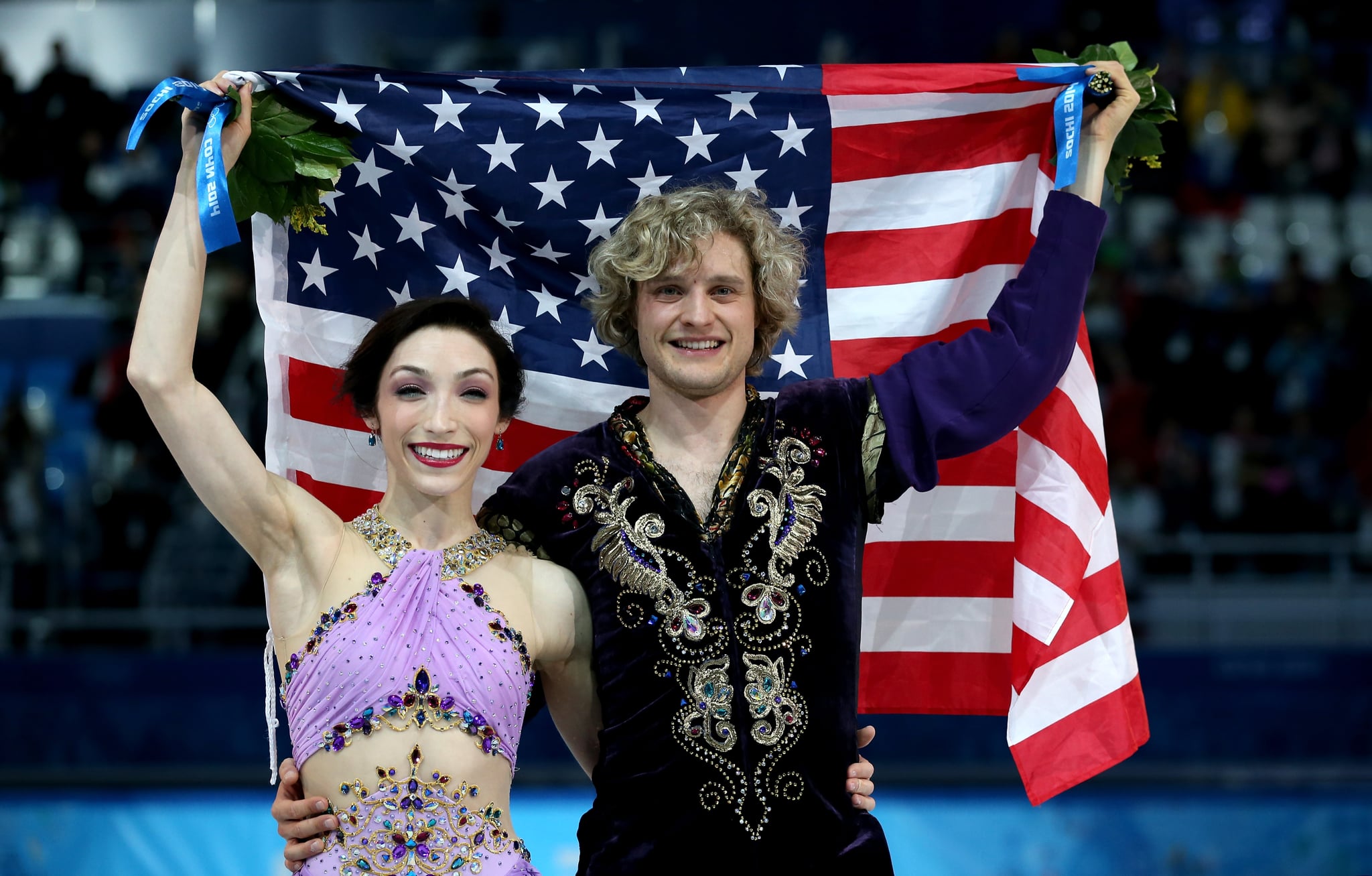 American figure skaters have been among the best in the world in ice dance for the past decade or so. The best of the best, though, has to be partners Meryl Davis and Charlie White. At the 2014 Winter Olympics in Sochi, they became the first American team to win the gold medal in ice dance. You may have noticed that they haven't competed since standing atop the Olympic podium, though, so what have Davis and White been up to these past eight years? As it turns out, both still have close connections to the sport.
Since retiring, White has served on and off as a commentator for ice-dance competitions for the now-defunct Ice Network as well as for NBC Sports. More recently, he has headed back to the training rink, this time as a coach and choreographer. This season, White worked with up-and-coming American ice-dance team Emily Bratti and Ian Somerville as their choreographer.
White married Tanith Belbin, who was the 2006 Olympic silver medalist in ice dance with partner Ben Agosto, in 2015. They welcomed a son, Charlie, in 2017. In late 2021, the Whites announced the formation of a new ice-dance academy in Michigan. The Michigan Ice Dance Academy, opening later this year, will be run by the couple and 2009 World Junior champion Greg Zuerlein; all three used to train together back in their competitive days. Their priority, according to an interview with US Figure Skating, is supporting their students to be well-rounded and healthy.
"There is this sort of myth that being a strong person is being a self-sufficient person and asking for help or needing help is a sign of weakness," White said. "We want to be there for our athletes not by trying to have or to act as if we have all of the answers, but instead to normalize, make acceptable, and encourage the idea that going out and finding help when you need it is a sign of strength."
Like White, Davis has stayed involved in the figure-skating world to a degree. She's a founding cochair of the organization Figure Skating in Detroit as well as an ambassador for the Women's Sport Foundation. In 2018, she also took on a gig interviewing athletes for the Olympic Channel.
"I ended up doing some special features which I wasn't seeking out necessarily, but as I went through that competitive season I realized how much I enjoy doing sit-down interviews with skaters," Davis told "International Figure Skating" magazine in 2020. "Perhaps addressing less the skating itself and more their lives, their personalities, and what motivates them as athletes and as people is actually really fun for me. It's something that I think that I might want to pursue more of — really diving in and telling people's stories." Davis continued pursuing that passion for storytelling and published her first book, a title for parents and children called "Moon Walk: Forever by Your Side" in 2021.
In 2019, Davis married fellow former skater Fedor Andreev. Although Davis and White have long since left competition behind, they still occasionally skate together for ice shows and other special events. In 2020, they were named to the US Figure Skating Hall of Fame, proving once again that they'll always have a very special place in the pantheon of American figure skating.