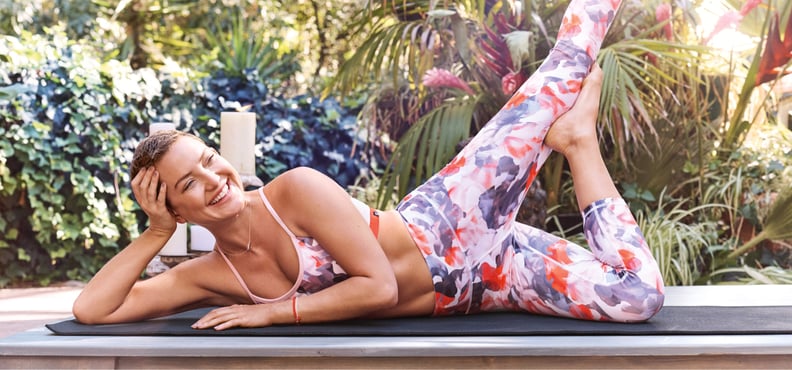 As POPSUGAR editors, we independently select and write about stuff we love and think you'll like too. If you buy a product we have recommended, we may receive affiliate commission, which in turn supports our work.
Have you heard? Kate Hudson's active-lifestyle brand, Fabletics, makes some seriously flattering leggings. We're talking next-level amazing. In fact, they're the world's. best. leggings. (Yes, we punctuated that for extra emphasis, because they're just. that. good.) From supersoft and flattering fabrics to lengths designed for absolutely everyone in sizes XXS-3X, Fabletics is made for you.
Plus, we HAVE to tell you how affordable Fabletics leggings are! Since you get your first two leggings for only $24 when you become a VIP member, we're pretty darn sure you're about to get hooked. (We bet you can't buy just one, or two, or three, or . . . OK, you get the point.)
Read on to see the top nine reasons you need Fabletics leggings. Trust us, you're going to want every. single. pair.
01
The All-Star Mid Rise
We're all about looking and feeling our best, whether we're going for a run or running errands. With over 7 million pairs sold and 700,000 reviews, the Fabletics Salar legging is the style Fabletics is notorious for. It's designed with a midrise silhouette that hits your middle just right, so it doesn't ride up (or down) and lets you get through your day in style.
02
Famous PowerHold Fabric
PowerHold fabric? Fabletics is kind of famous for it. This state-of-the-art fabric with four-way stretch and the perfect amount of compression gives you the most flattering look and feel. It's designed to sculpt and support at — and beyond — the gym. Ultimately, it will lend you that extra pop of confidence that helps you conquer all those New Year's goals in serious style!
03
All the Ifs, Ands, and Good Butts
Whether you choose the midrise Salar or high-waisted leggings, Fabletics has your butt and legs covered — and not just because they're covered in flattering fabric! Fabletics designs its leggings with seamed details that make your butt look amazing. (You're welcome.)
04
Rock the Colorblock
We're huge fans of bold colorblocking designs — not only do they make your legs look longer and slimmer, but the combination of vibrant colors gives you even more outfit options by pairing them with coordinating tops!
05
Fit to Function
Fabletics definitely knows how to keep you cool — and we don't just mean the way you look. So many of its Salar and high-waisted leggings are designed with statement-making mesh inserts that also help to wick moisture away from the body, so you're totally set for all your workouts. (And let's not forget the chafe-resistant design and built-in UPF 50+ protection, too!)
06
Customizable Lengths Just For You
The world's best leggings have to fit perfectly. Well, good news! Every pair of Fabletics leggings does. Fabletics designs leggings in customizable lengths, because women come in all shapes and sizes and deserve to look great no matter what! From full-length to capris, 7/8" to crop, you'll be covered with inseams ranging from short to long.
07
Black Is the New Black
You've heard black is slimming, right? Well, it's true! Black leggings go with everything (duh). And since the ones at Fabletics come in both midrise and high-waisted styles that transition effortlessly from your 6 a.m. workouts to nights out with the girls, you're ready for everywhere and anywhere you want to go.
08
Let's Get High-Waisted
While the Salar midrise legging is what Fabletics is known for, there's something for the high-rise-lovers, too! The Fabletics high-waisted leggings also come in PowerHold fabric for serious compression that's also seriously comfortable — and, hello, it's C-R-A-Z-Y flattering on every gorgeous curve.
09
Those Are Some Fresh Prints
Bold floral designs, frosted marble swirls, and more — oh my! Fabletics has got its colorful prints on point. For those times when you really want your legs to do the talking, pick a print (or two, or three) that will make 'em stand out in any crowd. And yes, they're available in both the midrise Salar and the high-waisted silhouettes!
So now that we've convinced you that Fabletics has the world's best leggings, you totally have to purchase every pair! Right now, you can get your first two leggings for only $24 when you become a VIP member today. See (and shop) the entire Fabletics leggings collection now at fabletics.com.
This content was created by Fabletics.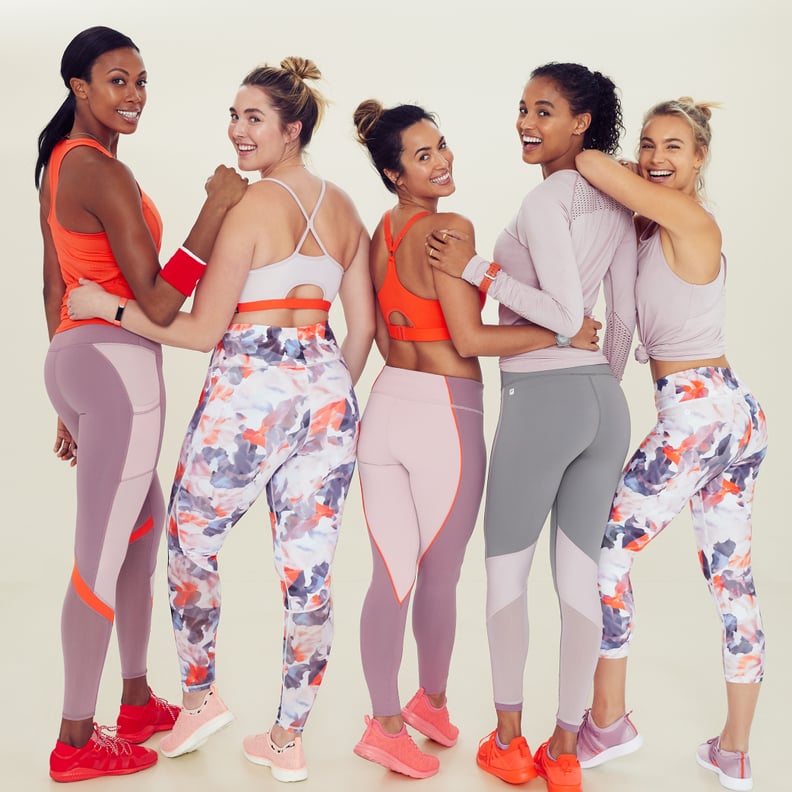 Shop More Looks From Fabletics