Easy Candied Citrus Peel Recipe
Not Your Grandmother's Candied Citrus Peel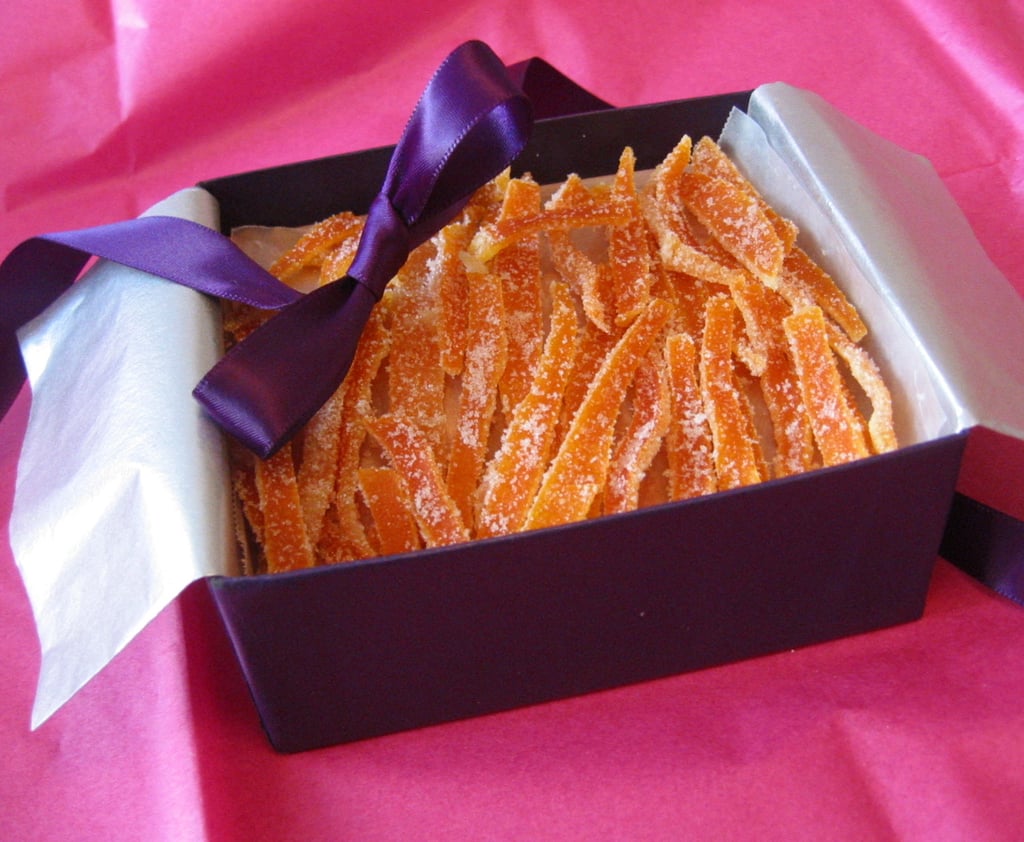 This holiday season, I wanted to make homemade candy as one of my edible gifts for friends, and I concluded that candied citrus fruit would be the perfect choice. The recipe only calls for fruit, which I always have on hand, and sugar. Candy making doesn't get more basic than that!
I used oranges, but any combination of lemons, oranges, and grapefruit would be wonderful. I can't wait to give this handmade, preservative-free candy to my friends and family — to do the same, check out the recipe.
Notes
*If using grapefruit, adapt the recipe since the fruit has more pith, which is bitter and must be completely removed. If making candied grapefruit, after scraping the pith from the peel (in Step 4), simmer peel for 20 minutes more, and repeat to remove remaining pith.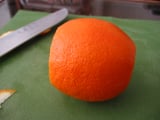 Ingredients
8 oranges, 10 lemons, or 6 grapefruits*
6 cups sugar, plus more for rolling
Directions
Cut ends off fruit, and halve fruit lengthwise.
Insert the tip of a small paring knife carefully between fruit and pith about 1/2 inch deep and cut, following the shape of the fruit and keeping skin in one piece. Turn fruit on other end and repeat.
Using fingers, gently pull the peel away. Reserve fruit for another use.
Place citrus peel in a 6-quart pot; fill with enough cold water to cover (about 3 quarts). Bring to a boil over medium heat. Reduce heat; simmer 20 minutes. Drain. Soak peel in cold water until cool enough to handle, about 5 minutes.
Using a melon baller, scrape the soft white pith from the peel, being careful not to tear or cut the skin.
Slice each piece of peel lengthwise into thin strips 1/4 to 1/2 inch wide.
Stir together sugar and 3 cups water in a medium saucepan. Bring to a boil over medium heat, stirring until sugar has dissolved, about 8 minutes.
Add strips and reduce heat to medium-low. Using a pastry brush dipped in cold water, wash down any sugar crystals that form on the sides of the pan. Simmer until strips are translucent and syrup thickens, about 40 minutes. Let the strips cool completely in syrup for 3 hours (or overnight). Strips can be refrigerated in syrup in an airtight container up to 3 weeks.
For sugared peel, remove strips with a slotted spoon. Using fingers, wipe off as much excess syrup as possible, and roll strips in sugar. Let dry.
Information
Category

Desserts, Candy

Cuisine

North American

Yield

Makes 1 1/2 cups
Image Source: POPSUGAR Photography / Susannah Chen