2-Ingredient No-Bake Fudge Recipe With Photos
Too Hot to Bake? This 2-Ingredient Fudge Will Be Your New Best Friend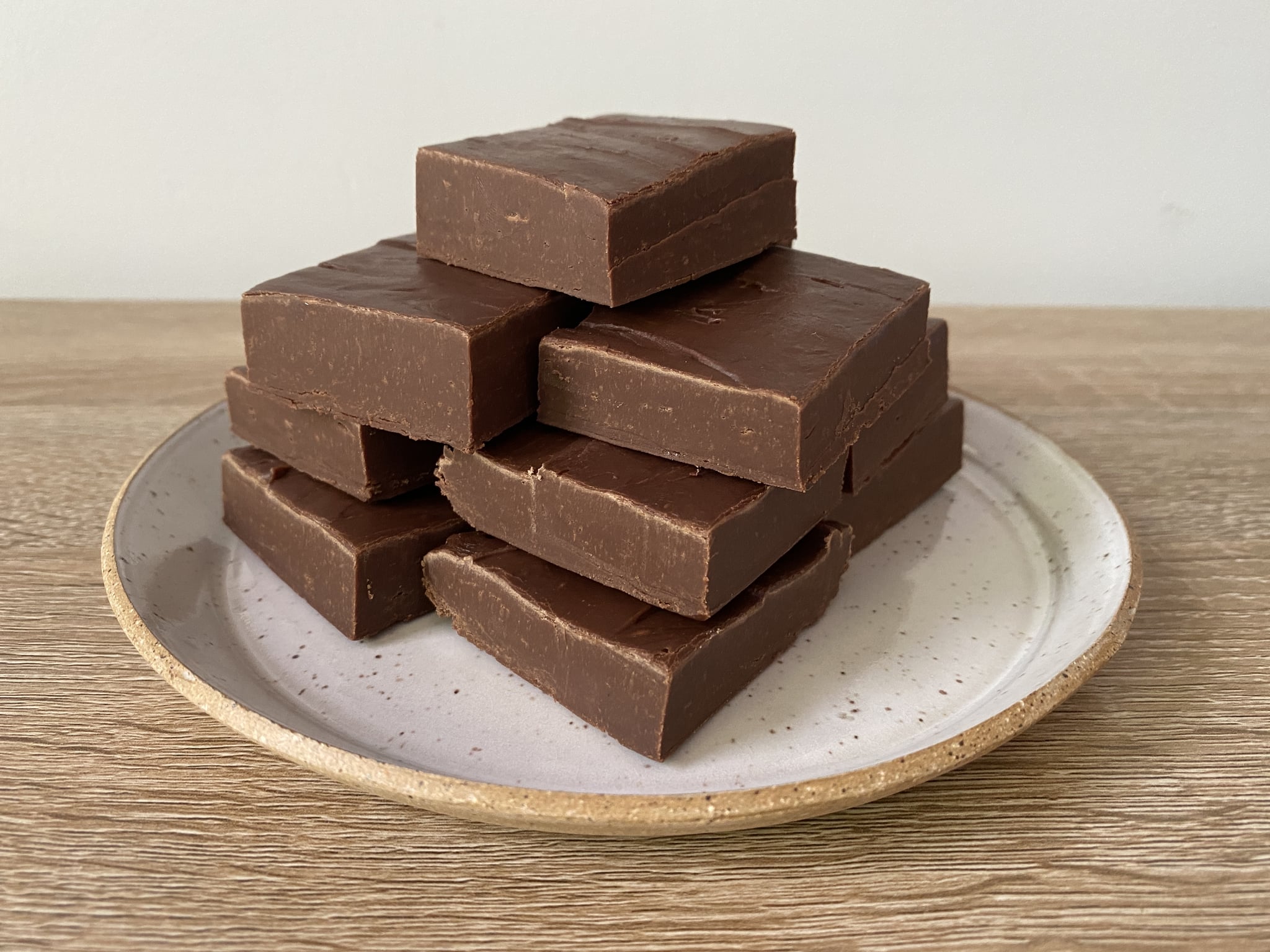 I'm always on the lookout for new no-bake recipes for summer. The heat doesn't stop my sweet tooth, but it certainly stops me from wanting to turn my oven on! That's why when I found this no-bake fudge recipe, I thought it had to be too good to be true. I love fudge, but my family's recipe calls for laboring over the stove with the world's stickiest ingredients, leading to a very messy clean-up. A two-ingredient recipe that you could make in your microwave? I had to see it to believe it, and I'm glad I did!
There's no catch when it comes to making this fudge . . . it has the right texture, the right taste, the right everything. It is a little stickier than usual, so I definitely recommend keeping it in your fridge, but other than that, it really is just like regular fudge. And it comes together in just five minutes — no stovetop required!
You'll start by melting the two ingredients, chocolate chips and sweetened condensed milk, in your microwave.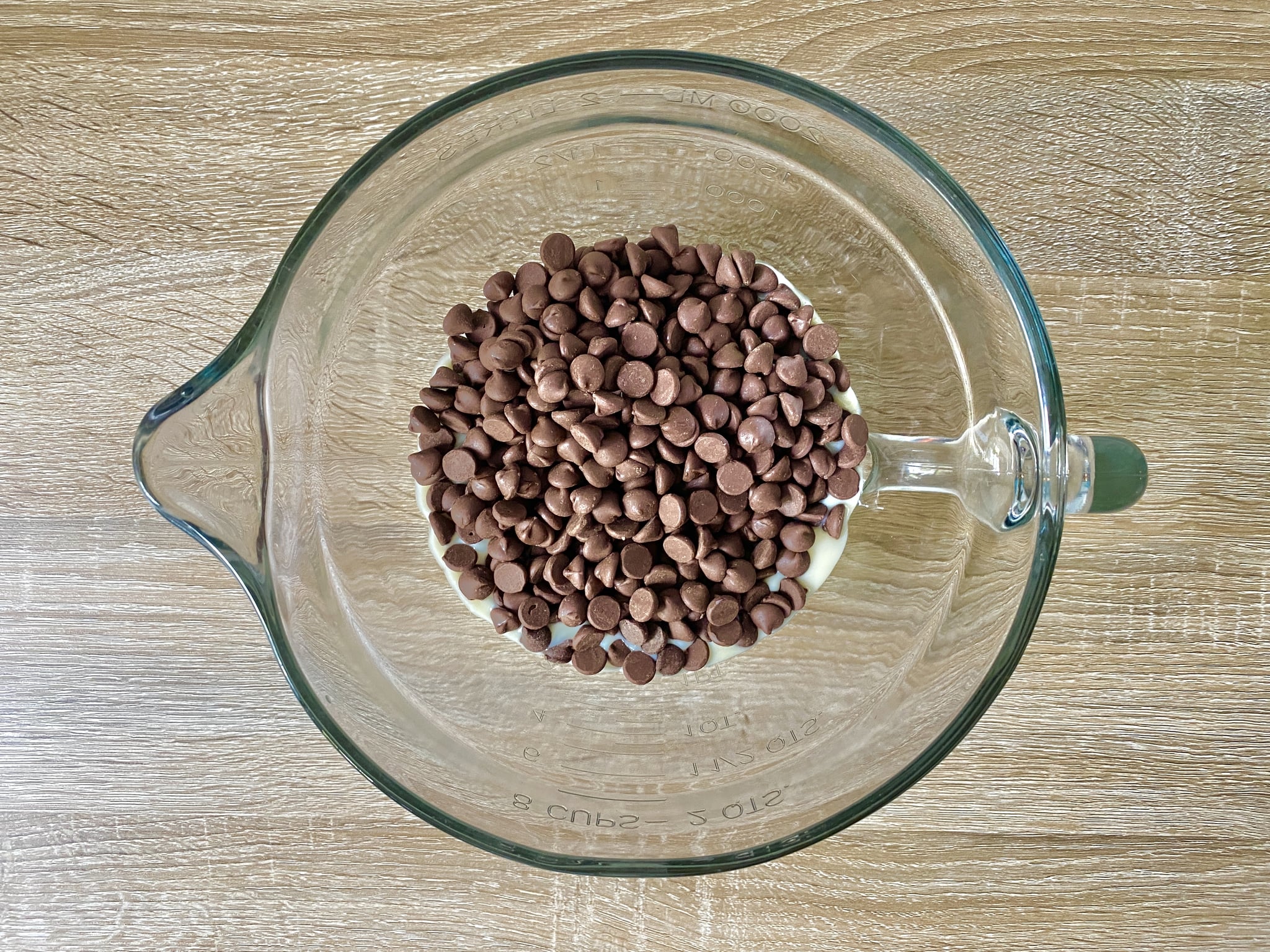 Even this step is easy, as mine only took about two minutes. Stir them together until smooth and well-combined, and pour into your prepared pan.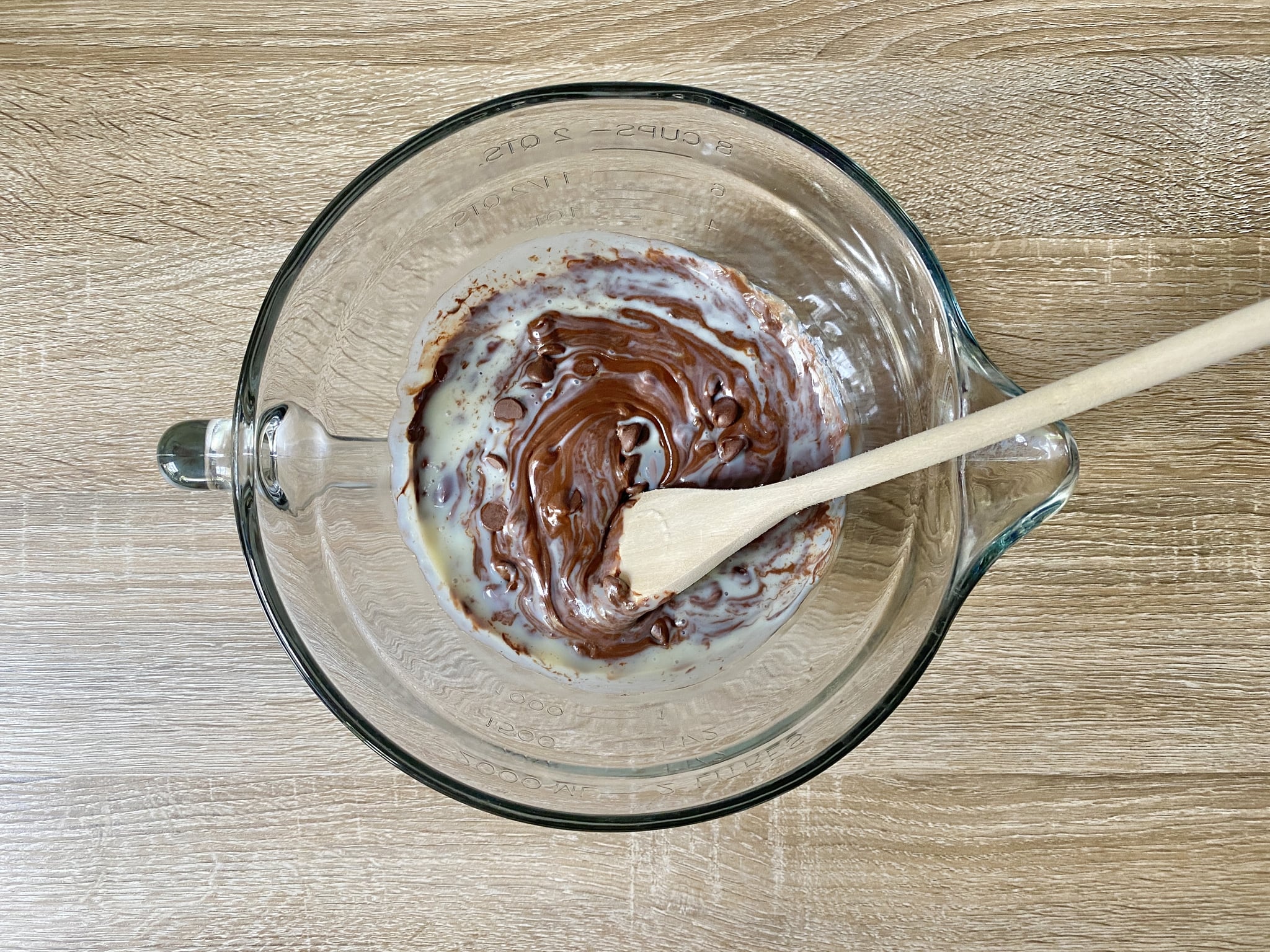 Definitely don't skip lining your pan with parchment paper (or aluminum foil in a pinch, like me). This lets you easily lift the fudge out of the pan and saves you from trying to scrape it off the bottom! I recommend spraying the foil or parchment with a little oil spray as well, to make sure the fudge comes off smoothly.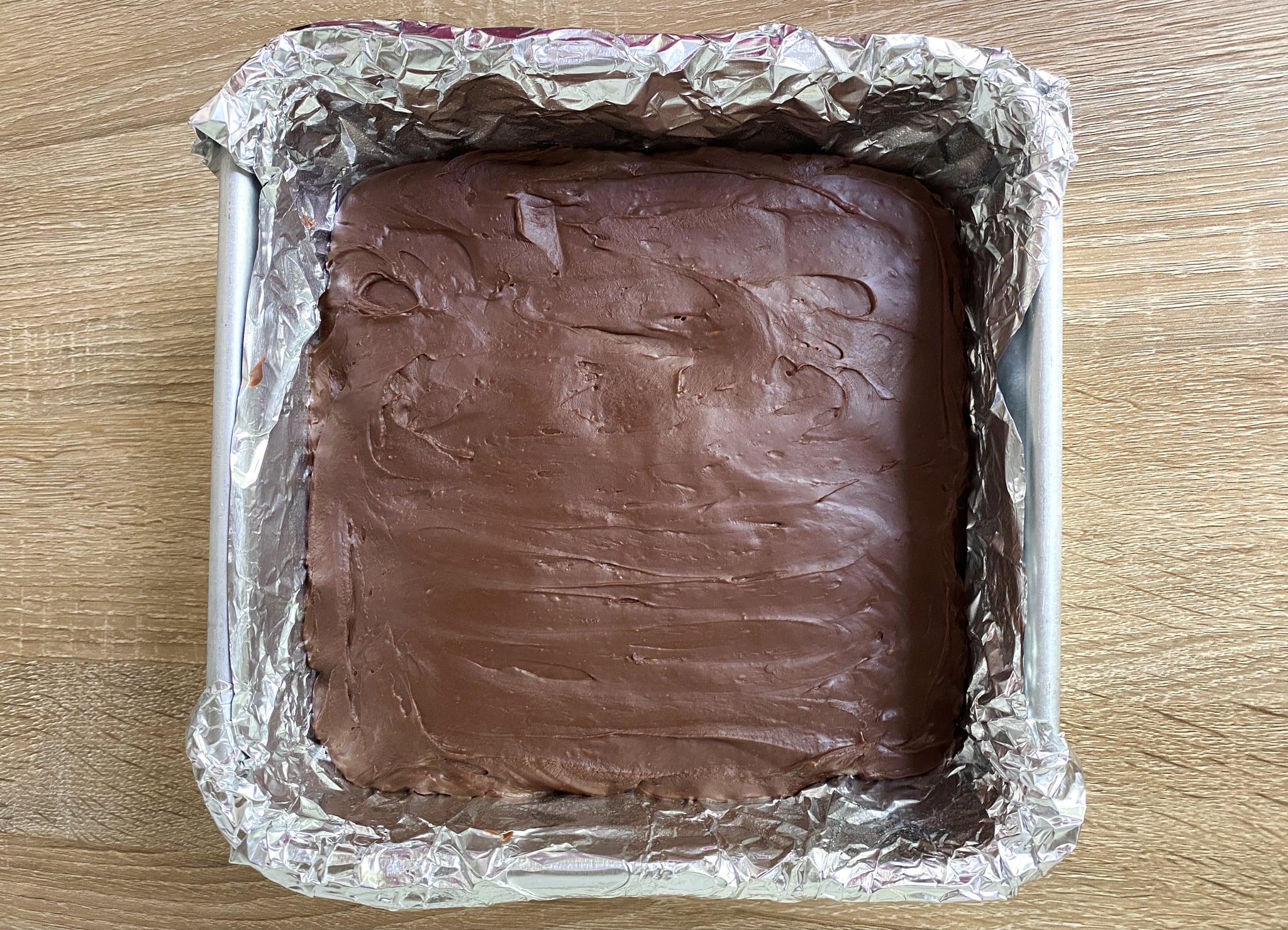 Let it chill in the fridge for at least two hours (two ingredients, two minutes in the microwave, two hours in the fridge . . . couldn't be easier), then slice it up and serve.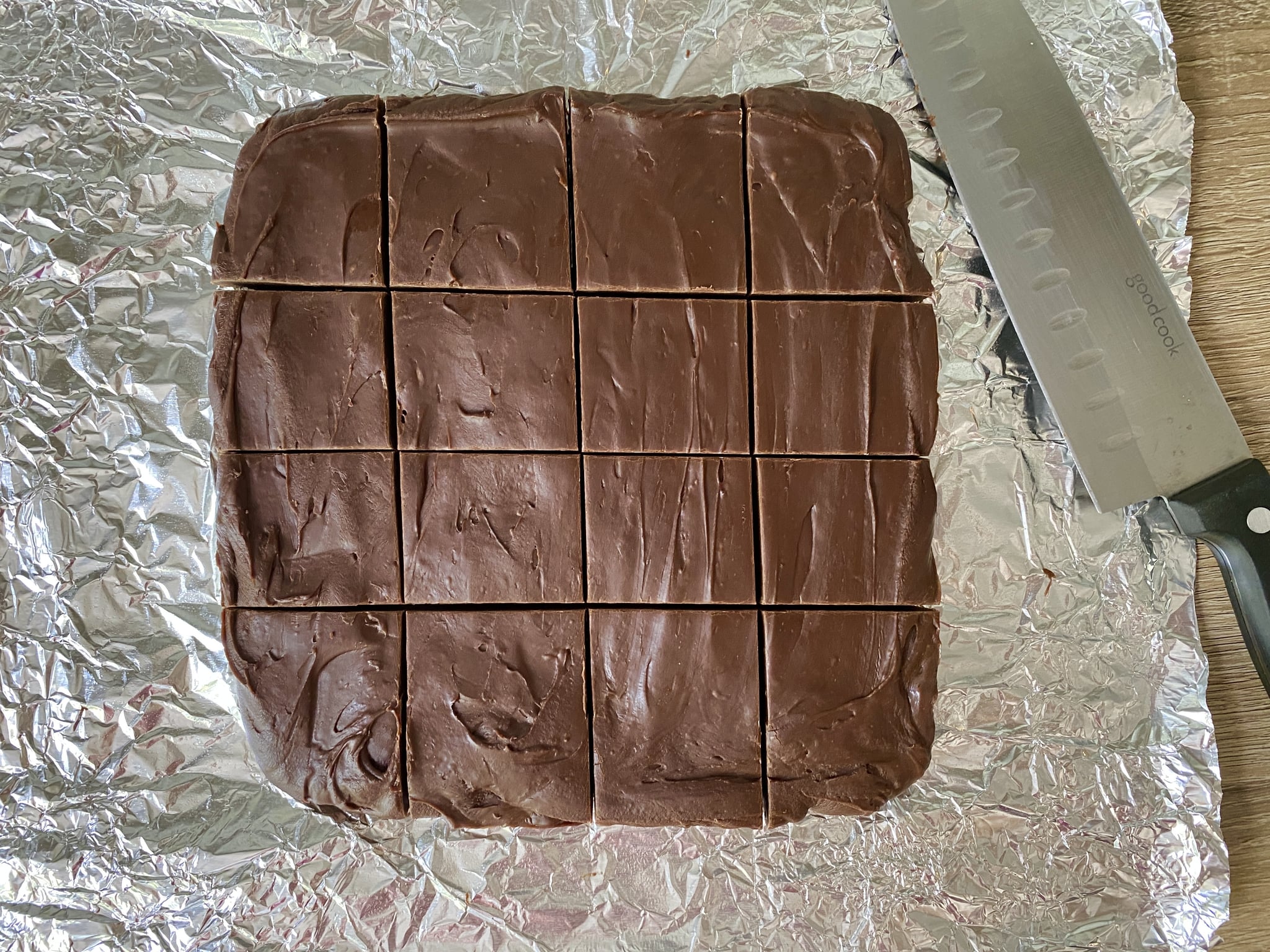 This is definitely my new favorite fudge recipe (just don't tell my mom)!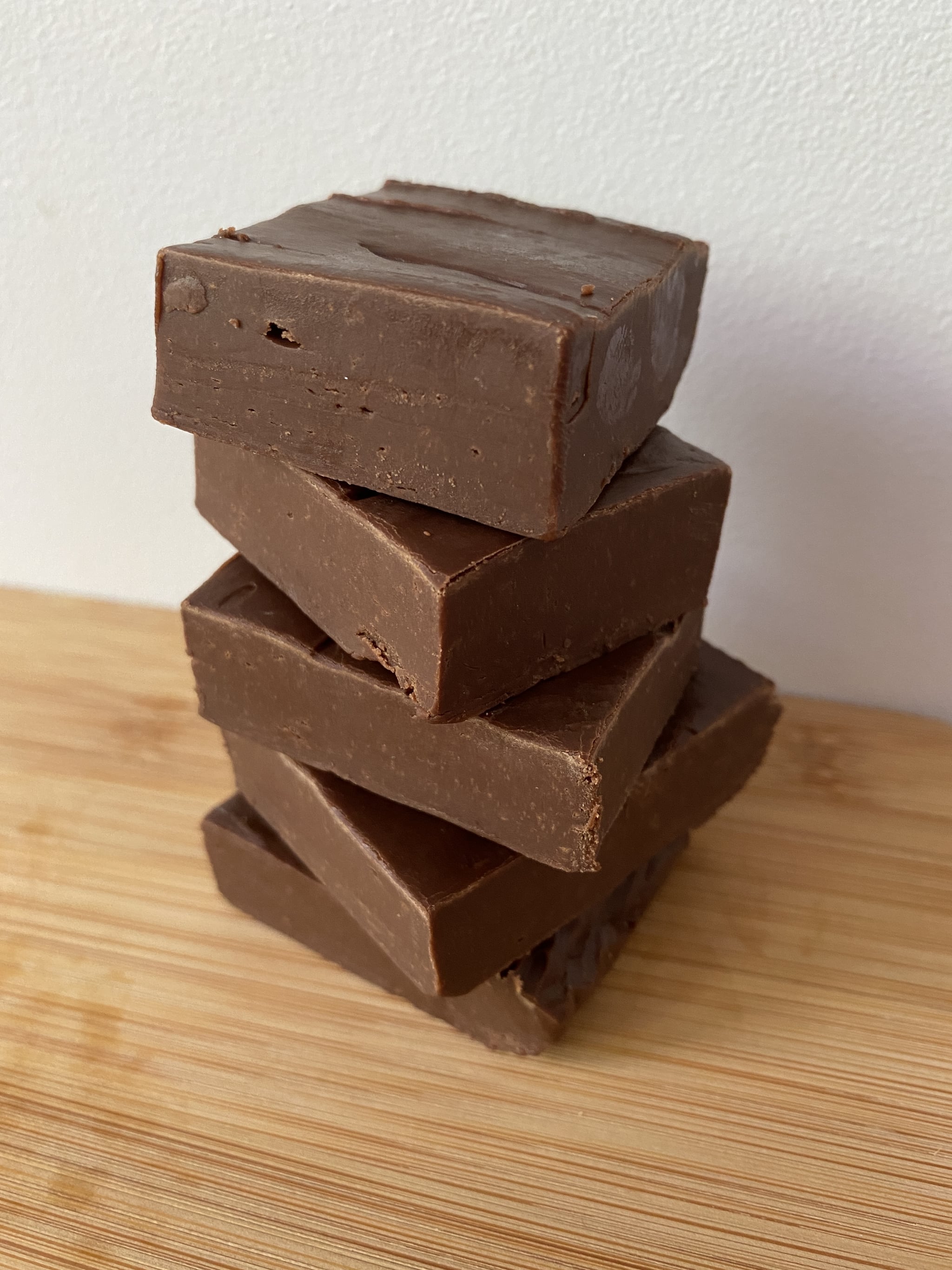 Two-Ingredient No-Bake Fudge
Nicole McLaughlin - My Recipes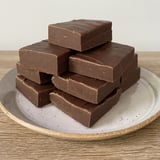 Ingredients
1 can (14 oz.) sweetened condensed milk
2 1/2 cups semisweet chocolate chips
Directions
Line an 8-inch square baking pan with either parchment paper or aluminum foil. Lightly spray with oil spray and set aside. Make sure the foil or parchment drapes over the side so you can pick it up later.
Combine the sweetened condensed milk and the chocolate chips in a microwave-safe bowl, and microwave for about two minutes, stirring occasionally until melted, smooth, and fully combined.
Pour the chocolate mixture into the prepared pan.
Chill for at least two hours.
Remove from the pan, slice into pieces, and serve.
Information
Category

Desserts
Image Source: POPSUGAR Photography / Kaley Rohlinger